Ruth Bader Ginsburg Votes Against Trump Asylum Reform From Her Hospital Bed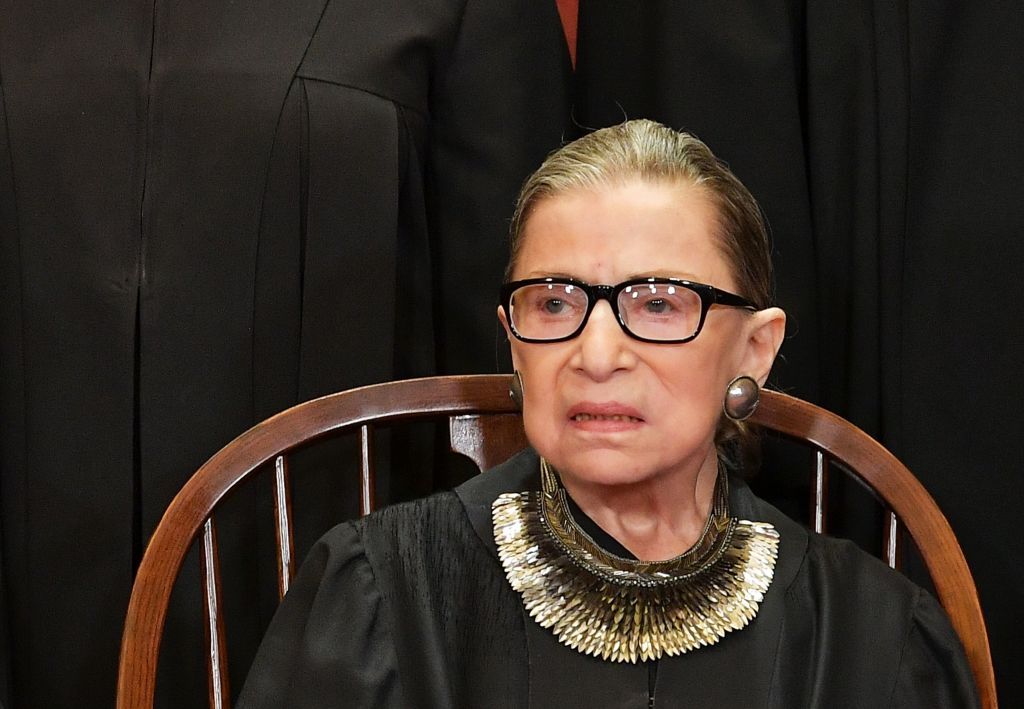 Supreme Court Justice Ruth Bader Ginsburg reportedly voted against President Donald Trump's proposed asylum restrictions from her hospital bed, where she was recovering from lung surgery.
NBC News and NPR reported that Ginsburg cast the vote during her stay at Memorial Sloan Kettering Cancer Center in New York, where she is recovering after two nodules were removed from her lungs.
It is the 85-year-old supreme court justice's third battle with cancer since her appointment in 1993.
Chief Justice John Roberts joined four liberal justices in voting against Trump's planned asylum reform Friday, which would automatically deny asylum to those entering the U.S. without first passing official border checks.
Four conservative justices voted in favor of the administration's restrictions.
The supreme court order leaves in place lower court rulings blocking Trump's November tightening of asylum rules.
Lee Gelernt, from the American Civil Liberties Union (which led the court challenge to Trump's order), said the high court's decision "will save lives and keep vulnerable families and children from persecution. We are pleased the court refused to allow the administration to short-circuit the usual appellate process."
Ginsburg's health has been a source of recurrent concern.
She was treated for the malignant growths after they were detected when she underwent tests following a fall in which she broke her ribs. Medics said the fall may have helped save her life.
"Unfortunately, lung cancer is usually caught in an advanced stage after it shows symptoms, after it has already spread to the lymph nodes and elsewhere, and by then it's only curable in a small minority of cases," Dr. John Heymach, chairman of thoracic, head and neck Medical Oncology at the MD Anderson Cancer Center in Houston, told NBC News on Friday.
"It's possible, without knowing the specifics of her case, that early detection because of those broken ribs saved her life," said Heymach.
She was hospitalized in 2012 after breaking ribs and in 2014 for a blocked artery.
The leader of the liberal wing of the Supreme Court and oldest of its justices, Ginsburg has not missed a Supreme Court argument in 25 years on the bench.