Brett Kavanaugh Will be Fourth Supreme Court Justice Nominated by President who Didn't win the Popular Vote
Judge Brett Kavanaugh is expected to gain approval for the Supreme Court late Saturday afternoon after the Senate votes him in. But he could be a justice that most of America does not want.
Kavanaugh could represent the fourth out of nine justices nominated by a president who did not initially win the popular vote when elected.
Kavanaugh would join Justice Neil Gorsuch, who President Donald Trump nominated last year, as well as President George W. Bush's picks of Justices John Roberts and Samuel Alito during his administration.
Trump famously lost the popular vote to Democrat Hillary Clinton by nearly three million ballots in 2016, or 46.1 percent to 48.2 percent.
Bush first lost the popular vote to Al Gore in 2000 by just over 500,000 votes, but defeated John Kerry in 2004 by more than three million.
Bush did not have opportunity to nominate a Supreme Court justice in his first term, but was able to select now Chief Justice Roberts and Justice Alito in 2005, the first year of his second term.
Kavanaugh saw support from Trump's backers dwindle as the confirmation process dragged on amid allegations of sexual assault from his time in high school and college.
In particular, Kavanaugh began to lose support from the public after Christine Blasey Ford said he assaulted her during a high school party in 1982 and Deborah Ramirez said Kavanaugh exposed himself to her at a party while they attended Yale.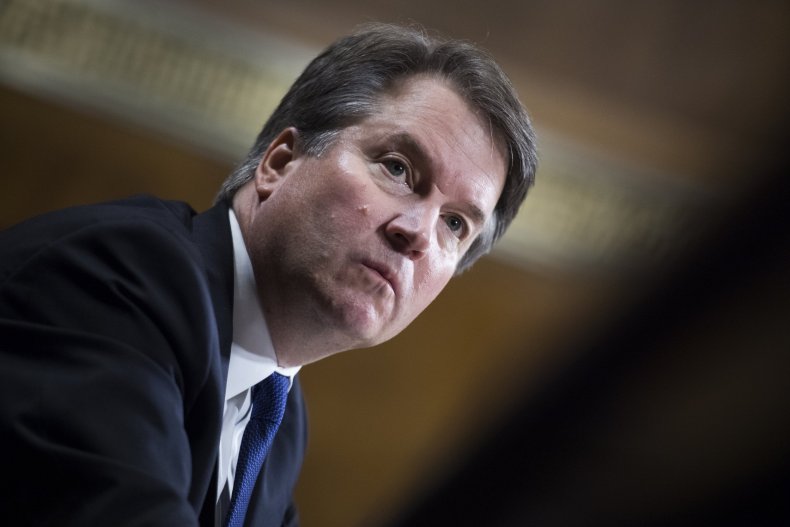 Kavanaugh firmly denied every allegation against him, including one of drugging young women and attending parties where women were gang raped.
Three separate polls showed Kavanaugh losing support after Ford made her accusations before the Senate Judiciary Committee last week, and a Survey Monkey poll conducted between Wednesday and Thursday showed 50 percent disapproved of Kavanaugh's nomination while 45 percent approved.
The country was staunchly divided along partisan lines over Kavanaugh, which was reflected in the Senate's vote Friday to move along his nomination to a final vote Saturday afternoon.
The Senate voted 51-49 in favor of Kavanaugh with swing vote GOP Senators Susan Collins and Jeff Flake supporting Kavanaugh, while Senator Joe Manchin of West Virginia the only Democrat and Senator Lisa Murkowski of Alaska the sole Republican to break from their respective parties.
After hours of floor time, the Senate is expected to hold a final vote on Kavanaugh around 3:30 p.m. ET.