Justices Brett Kavanaugh and Clarence Thomas Question Death Row Inmate's Religious Beliefs
Conservative members of the Supreme Court have questioned the religious beliefs of a Texas death row inmate who is challenging the state's refusal to allow his pastor to pray out loud and touch him during his execution.
During arguments on Tuesday, Justice Brett Kavanaugh and other members of the court's conservative majority raised questions about how it should assess the sincerity of John Henry Ramirez's religious beliefs, given the "incentives" that inmates have to make such claims.
He suggested that inmates were "moving the goalposts on their claims in order to delay executions."
Justice Clarence Thomas asked Ramirez's attorney: "If we assume that that's some indication of gaming the system, what should we do with that with respect to assessing the sincerity of his beliefs?"
Thomas added: "You have people filing grievances in non-religious contexts, and that's not evidence of their religious beliefs. It's evidence that obviously they don't want to be executed."
Kavanaugh also raised concerns about the risk posed by allowing spiritual advisers inside the execution chamber, saying it was "a very fraught situation with a lot of potential for issues."
He also suggested that requiring Texas to grant Ramirez's request could lead to a string of cases asking for further accommodations.
Seth Kretzer, Ramirez's attorney, said the man would be content to have his pastor touch his foot during his execution.
"But what's going to happen when the next prisoner says that I have a religious belief that he should touch my knee?" said Justice Samuel Alito. "He should hold my hand? He should put his hand over my heart? He should be able to put his hand on my head? We're going to have to go through the whole human anatomy with a series of cases."
Kavanaugh questioned whether a ruling in favor of Ramirez would lead to future cases where death row inmates seek similar interactions with spiritual advisers.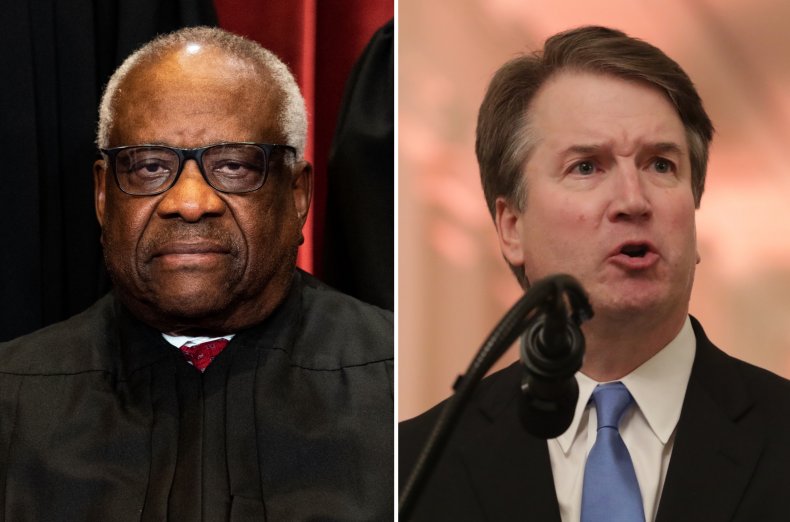 What if, Kavanaugh asked, another state allows bread and wine in the execution room or the minister to "hug the inmate"? "Does every other state have to do that?" he said.
He added: "If we rule in your favor here, this is going to be a heavy part of our docket for years to come, would be my sense given the history of death penalty litigation."
The court's three liberal justices appeared more open to Ramirez's arguments. Justice Sonia Sotomayor noted that the spot where the inmate wants his spiritual adviser to stand is far from the restraints that Texas uses or the IV lines used to administer the execution drug.
Justices Elena Kagan and Stephen Breyer pointed out that Texas had allowed chaplains to touch condemned inmates in the past.
Ramirez is on death row for killing Pablo Castro, a convenience store worker, during a robbery in Corpus Christi in 2004. Ramirez stabbed Castro 29 times and robbed him of $1.25.
Ramirez's attorneys filed a lawsuit after the Texas Department of Criminal Justice refused to let his minister, Pastor Dana Moore, pray aloud and lay hands on him during his execution.
"Ramirez sincerely believes that the presence of Pastor Moore in the execution chamber, Dr. Moore's laying on of hands on him as he dies, and the vocalization of prayers and scripture, will assist his passing from life to death and will guide his path to the afterlife," they told the Supreme Court in a filing.
"No court has doubted the sincerity of this religious belief—a belief consistent with Christian teaching and historical practice."
Texas says an inmate's spiritual adviser is allowed to pray with him and counsel him until he is taken into the execution chamber and restrained on a gurney. In the chamber, the adviser can be nearby, but can't speak to or touch the inmate "to preserve the drug team's ability to observe signs of distress," the state said in a Supreme Court filing.
"An outsider touching the inmate during lethal injection poses an unacceptable risk to the security, integrity, and solemnity of the execution," the filing said. "Even inadvertent interference with the IV lines could cause pain to Ramirez and emotional distress to his victim's family."
Executions in Texas have been delayed as the Supreme Court considers the case.
Update 11/10/21, 6:56 a.m. ET: A composite image, showing Supreme Court Justices Clarence Thomas and Brett Kavanaugh, has been added to this article.