Supreme Court Lawyer Says Trump Knowing About Ukraine Whistleblower Complaint 'Blows Apart' Claims About Why Aid Was Sent
President Donald Trump was reportedly aware of the Ukraine whistleblower complaint when he unsuspended military assistance to the country, which "blows apart" his argument about why the aid was lifted, according to a former acting U.S. solicitor general who has argued numerous Supreme Court cases.
The New York Times reported on Tuesday that Trump was aware of the whistleblower complaint when he lifted the suspension of nearly $400 million in military assistance for Ukraine. The funds had been approved by Congress but were stalled by the administration without explanation.
Two people familiar with the matter told the Times that White House lawyers informed Trump of the whistleblower's complaint's existence in late August. At the time, the lawyers were trying to figure out whether they were required by law to hand over the complaint to Congress.
Neal Katyal, who has argued major Supreme Court cases involving a variety of issues, tweeted on Wednesday morning that Trump's knowledge of the complaint may mean that the only reason he lifted the suspension on the aid was because he was caught.
The temporary blocking of military aid to Ukraine earlier this year is one focus of the House Democrats' ongoing impeachment inquiry against the president. A hold was placed on the Ukraine aid at the beginning of July at Trump's direction, shortly before the now infamous July 25 phone call between Trump and Ukrainian President Volodymyr Zelenskiy.
The whistleblower complaint played a key role in the launch of the impeachment probe. The complaint outlined concerns about Trump "using the power of his office to solicit interference from a foreign country in the 2020 U.S. election."
The complaint also sparked questions about whether Trump engaged in a "quid pro quo" agreement with Ukraine for investigations into Joe Biden and his son Hunter as well as the 2016 election.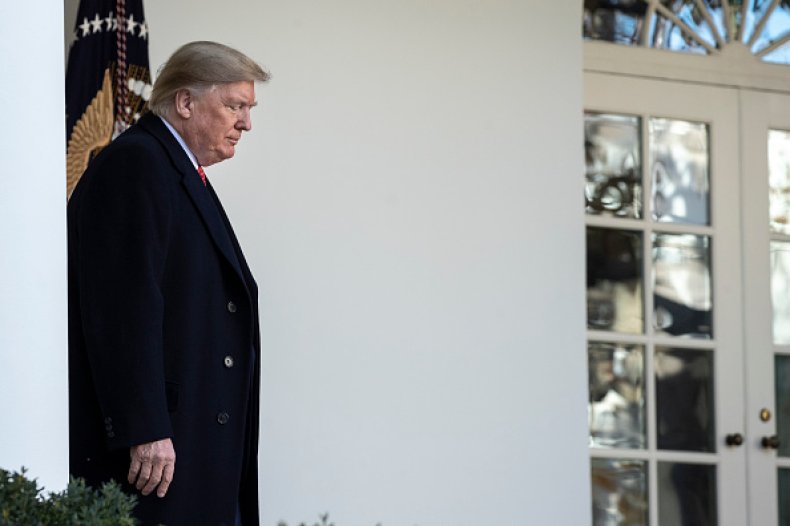 Republicans have defended the president throughout the probe by arguing that there couldn't have been a quid pro quo because the military assistance to Ukraine ultimately went through on September 12.
But recent public testimony from key witnesses in the Ukraine scandal shed more light on what was happening behind the scenes. EU Ambassador Gordon Sondland, one of the "three amigos" in charge of Trump's Ukraine agenda, told lawmakers that there was a quid pro quo linking a White House visit with Ukraine's president announcing the investigations requested by Trump.
"I know that members of this committee have frequently framed these complicated issues in the form of a simple question: 'Was there a quid pro quo?'" Sondland testified. "With regard to the requested White House call and White House meeting, the answer is yes."