Supreme Court Rejects Guantanamo Bay Inmate's Lawsuit Seeking Torture Info
The U.S. Supreme Court has rejected a lawsuit from a Guantanamo Bay inmate who sought to use two former CIA contractors for testimony in an investigation of his overseas torture.
The case is centered around Abu Zubaydah, who the government accused of being a former associate of Osama bin Laden, CNN reported. Zubaydah was allegedly subjected to "enhanced interrogation techniques" in a CIA detention center overseas and has since been transferred to Guantanamo Bay.
The case concerned whether using two former CIA contractors in connection with the investigation into the alleged torture would be in violation of national security, CNN added. Justice Stephen Breyer said in the SCOTUS ruling that under "states secrets privilege," the admission of certain information can be blocked by the government "when that disclosure would harm national security interests."
"It stands to reason that a former CIA insider's confirmation of confidential cooperation between the CIA and a foreign intelligence service could damage the CIA's clandestine relationships with foreign authorities," Breyer said.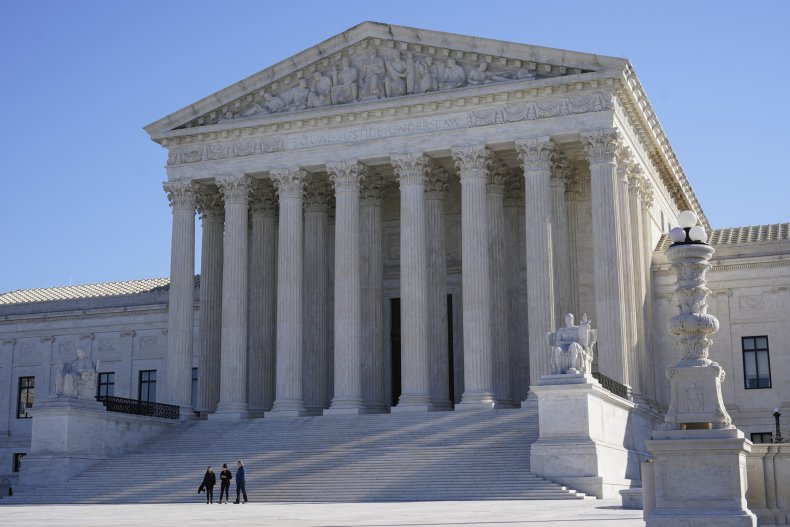 Zubaydah's inquiry focuses on what allegedly happened to him before he was brought to the Cuba base, NBC reported. He was captured in Pakistan by the CIA two decades ago and then allegedly held in several secret locations abroad.
While at those locations, which are referred to as black sites, he was allegedly waterboarded, crammed into a small box, slammed into walls and deprived of sleep for days, NBC reported. One of the black sites was located in Poland, a European court concluded, though this has not been confirmed by the U.S.
Zubaydah was going after legal claims against some former and current Polish officials whom he accused of involvement in his treatment, according to NBC. He sought to bring the former CIA contractors, James Mitchell and John Jessen, into the case because they were allegedly behind his torture program.
Zubaydah's endeavor received pushback from both the Trump and Biden administrations, who argued that some of the intelligence surrounding his past treatment and the places where he was held before Guantanamo Bay are state secrets, CNN added.
The high court ruled 7-2 in favor of the U.S. government's claim Thursday.
Breyer said in the ruling that SCOTUS does not condone "terrorism nor torture, but in this case we are required to decide only a narrow evidentiary dispute."
"The government here has provided a reasonable explanation of why Mitchell and Jessen's confirmation or denial of the information Zubaydah seeks could significantly harm national security interests, even if that information has already been made public through unofficial sources," Breyer said.
Update 03/03/22, 3:30 p.m. ET: This story was updated with additional information and background.