Supreme Court Rules Against TV on the Internet Provider Aereo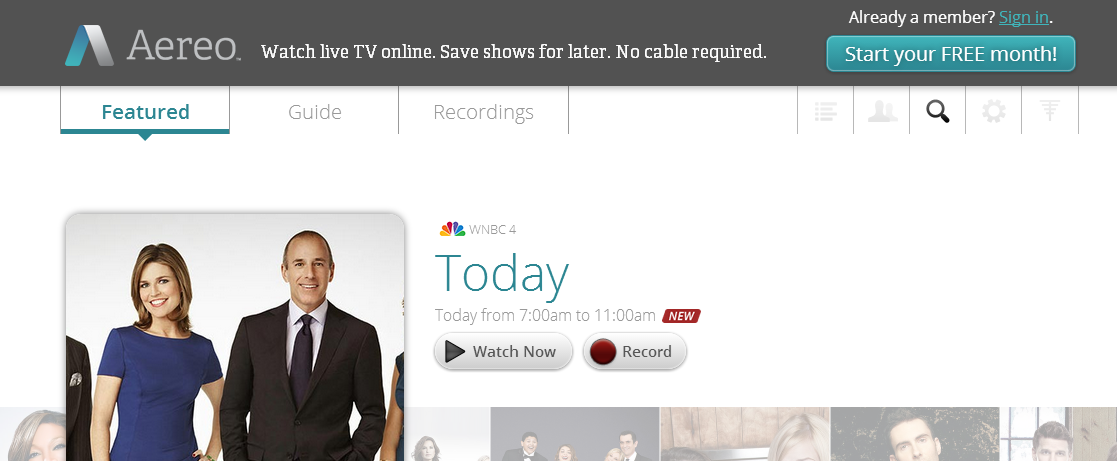 WASHINGTON (Reuters) - The U.S. Supreme Court on Wednesday ruled that online TV service Aereo Inc, backed by media mogul Barry Diller, violates copyright law by using tiny antennas to provide subscribers with broadcast network content via the Internet.
On a 6-3 vote, the court handed a victory to the four major TV broadcasters and cast Aereo's immediate future into doubt.
The court said the service constitutes a public performance of copyrighted content. For the networks, the victory protects the estimated $3 billion in so-called retransmission fees that broadcasters get from cable and satellite TV systems.
Justice Stephen Breyer said in the majority opinion that the ruling should not spell trouble for cloud-based content services in which personal files - including TV shows and music - are stored remotely on the Internet on servers from companies such as Google Inc <googl.o>, Microsoft Corp <msft.o>, DropBox Inc and Box Inc.
Aereo had argued that cloud services use the Internet in the same way as it does to store and transfer copyrighted content.
The case came before the court when Walt Disney Co's <dis.n> ABC network, CBS Corp<cbs.n>, Comcast Corp's<cmcsa.o> NBCUniversal and Twenty-First Century Fox Inc<foxa.o> appealed a decision by the 2nd U.S. Circuit Court of Appeals in April 2013 that denied their request to shut Aereo down while litigation moves forward.
Aereo, backed by Barry Diller's IAC/InterActiveCorp<iaci.o>, charges users a low monthly fee to watch live or recorded broadcast TV channels on computers or mobile devices. Aereo does not pay the broadcasters.