Supreme Court Ruling Is Far From a Death Sentence for Obama's Clean Power Plant Rule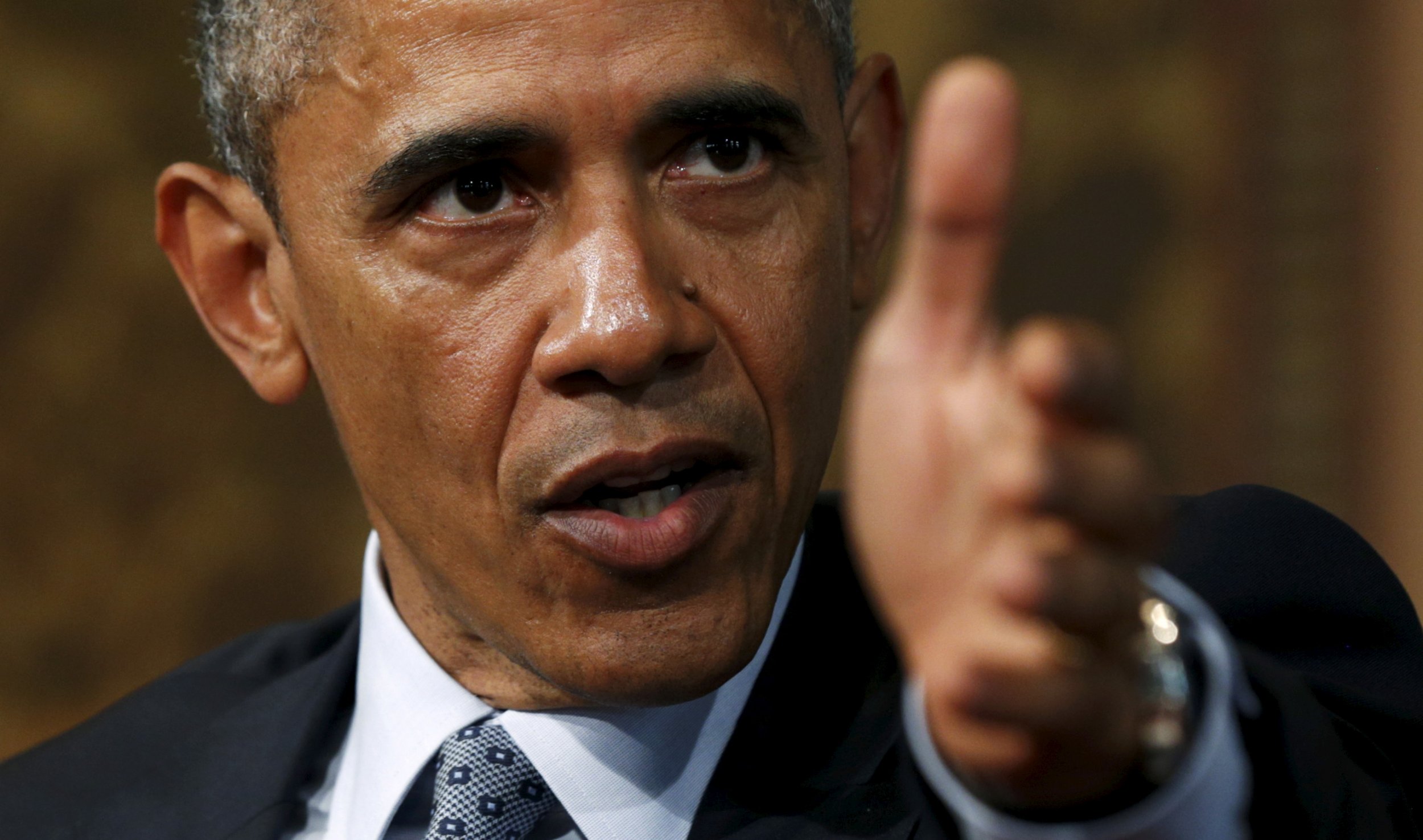 The U.S. Supreme Court on Monday ruled 5-4 that when the Environmental Protection Agency (EPA) made its first-ever rule limiting toxic air pollution like mercury from power plants, it failed to adequately take into account the costs of reducing emissions early enough in the rule-making process.
Stock of Peabody Energy, a major coal company (and one of the many petitioners in the case), shot up Monday morning shortly after the ruling, and news articles said the court decision "threw out" and "struck down" the rule, which has been 25 years in the making. But legal experts say that's not true.
"The court didn't do anything to this rule. The case now gets remanded to the D.C. Circuit [court]," Richard Revesz, director of the Institute for Policy Integrity and dean emeritus of New York University Law School, said shortly after the ruling was released. "I don't think this is any blow at all. I think it is pretty clear that this rule will ultimately be upheld."
Already, the deadline for power plants to adhere to the rule, called the Air Toxics Rule, has passed, in April. Some plants were approved for a one-year extension, so they won't be obligated to adhere until the following April. But many plants have already complied or have closed down, Revesz explained. What's more, based on its track record when it comes to challenges to EPA regulations like this, the federal Court of Appeals for the District of Columbia Circuit is unlikely to halt the rule while the judicial process goes on.
"It's hard to imagine that this is a particularly significant ruling, and is in no way comparable to the two decisions made last week [on gay marriage and the Affordable Care Act]," Revesz said. "This, at most, is some delay."
The Supreme Court's majority opinion in Michigan et al. v. Environmental Protection Agency et al., authored by Justice Antonin Scalia, hinged on the statute requirement that the EPA must evaluate whether regulations are "appropriate and necessary" while writing the power plant rules. In approving the Clean Power Plan, Congress never mentioned cost requirements. The industry groups that sued the EPA claimed that cost is traditionally part of these evaluations and must therefore be included in the EPA's determination of what regulations are "appropriate and necessary." The court, in effect, agreed.
"It is not rational, never mind 'appropriate,' to impose billions of dollars in economic costs in return for a few dollars in health or environmental benefits," Scalia wrote in his opinion. "By EPA's logic, someone could decide whether it is 'appropriate' to buy a Ferrari without thinking about cost, because he plans to think about cost later when deciding whether to upgrade the sound system," he continued, referring to the EPA's determination that it would further evaluate cost at a later stage in the regulatory process.
The National Mining Association (NMA), similarly, called the ruling a "vindication of common sense."
"The decision effectively puts EPA on notice: reckless rulemaking that ignores the cost to consumers is unreasonable and won't be tolerated. It recognizes what the administration has ignored: that every regulatory benefit comes with a cost, and the value of that benefit cannot be known unless its costs are considered," NMA President Hal Quinn said in a statement.
But in her dissent, Justice Elena Kagan wrote that under the Clean Air Act, the EPA has never been required to evaluate cost while determining whether it is "necessary and appropriate" to regulate an air toxin in the first place, and has always made "the threshold decision to regulate based solely on the quantity and effects of pollutants discharged."
The new rule, which governs toxic emissions not included in the Clean Air Act, like mercury and arsenic, simply brings "EPA's regulation of power plants into sync with its regulation of every other significant source of hazardous pollutants," Kagan writes. "[C]osts enter the picture afterward, when the Agency takes up the task of actually establishing emissions limits."
Kagan called the case's fixation on when in the rulemaking process costs were taken into account "a peculiarly blinkered way for a court to assess the lawfulness of an agency's rulemaking."
"I agree with the majority—let there be no doubt about this—that EPA's power plant regulation would be unreasonable if '[t]he Agency gave cost no thought at all.' But that is just not what happened here," she said.
Indeed, the EPA has already conducted a cost-benefit analysis that determined the benefits would far outweigh the costs. According to the EPA's analysis, the benefits of cleaner plants would range from $37 billion to $90 billion per year. It estimated that reducing previously unregulated air toxins would mean that, each year, as many as 11,000 fewer people would die prematurely from respiratory and cardiovascular causes, 3,100 fewer emergency room visits would be made by asthmatic children, and people would suffer a combined 4,700 fewer nonfatal heart attacks and lose 540,000 fewer days of work.
That analysis, though, is a matter of contention between industry and health advocates. In the court's majority opinion, Scalia notes that the petitioners in the case claim compliance with the regulations would cost the industry $9.6 billion a year to achieve only $6 million in health benefits.
The case is now remanded to the D.C. Circuit court. Revesz predicts that the EPA will be instructed to look at costs again and will simply return with the analysis it has already made, arguing that it is indeed relevant to the "appropriate and necessary" determination it already made. "I think it is pretty clear that this rule will ultimately be upheld. The D.C. Circuit [court] is very likely to leave the rule in place," he said.