'Destroying Lives': Supreme Court Slammed for Giving Trump Administration Even More Power to Detain Immigrants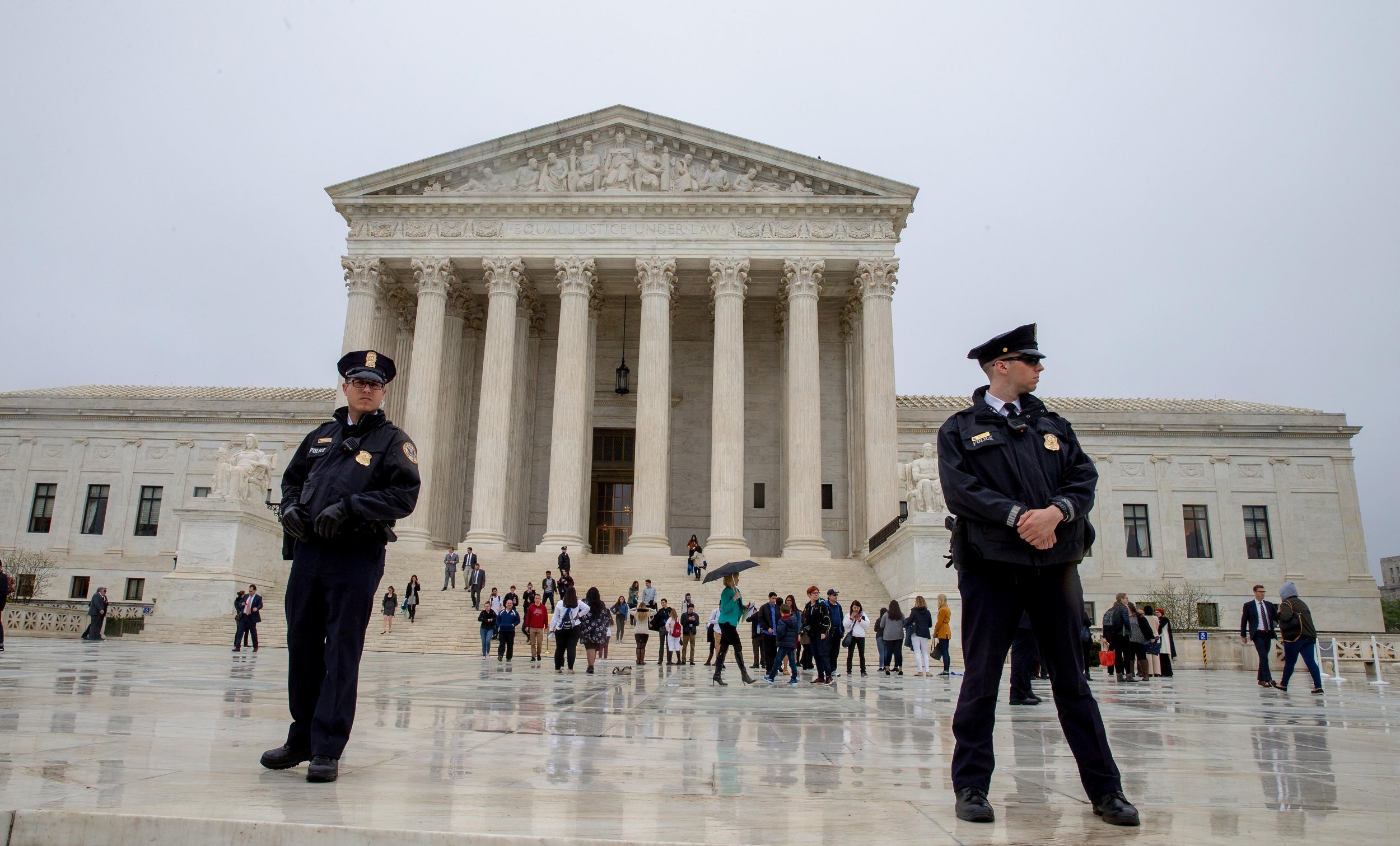 The Supreme Court came under fire after it handed the Trump administration a victory in its hard-line immigration crackdown on Tuesday. It came to a 5-4 decision that would give the government the power to detain immigrants with criminal convictions indefinitely without a bond hearing, long after they had served time for their crimes.
The Supreme Court court's decision reversed a ruling from the U.S. Court of Appeals for the 9th Circuit, agreeing with the Trump administration that the government should have the authority to arrest and detain immigrants for deportation at any time and without a hearing, rather than being required to act immediately after a prison or jail sentence had been served. The ruling means U.S. immigration authorities can arrest and detain immigrants years, even decades, after they are released from prison or jail.
In the case brought before the Supreme Court, Nielsen v. Preap, the American Civil Liberties Union represented immigrants who were challenging the federal government's broad interpretation of a 1996 law, 110 Stat. 3009–585, 8 U. S. C. §1226(c), which stated that immigrants arrested for deportation must be detained "when [they are] released" from custody on criminal charges and must generally be detained without a bond hearing until questions surrounding their removal were resolved.
"In these cases, the United States Court of Appeals for the Ninth Circuit held that this mandatory-detention requirement applies only if a covered alien is arrested by immigration officials as soon as he is released from jail," the Supreme Court's decision read. "If the alien evades arrest for some short period of time—according to respondents, even 24 hours is too long—the mandatory-detention requirement is inapplicable, and the alien must have an opportunity to apply for release on bond or parole. Four other Circuits have rejected this interpretation of the statute, and we agree that the Ninth Circuit's interpretation is wrong. We therefore reverse the judgments below and remand for further proceedings."
The Southern Poverty Law Center was quick to slam the High Court's decision, with Mary Bauer, the organization's legal director, saying in a statement sent to Newsweek that the Supreme Court had "dealt another blow to immigrants' rights by ruling that certain immigrants are not entitled to bond hearings.
"Our nation's harsh immigration practices lock up 50,000 people on any given day—simply because they are immigrants," she said. "These practices rip apart families and communities, destroying lives. Rather than continuing to increase our reliance on immigrant detention, we should be moving toward severely limiting it and increasing our commitment to due process and transparency."
"This decision is a setback to everyone's liberty and due process rights," Bauer said.
ACLU Deputy Legal Director Cecillia Wang, who argued the case, accused the Supreme Court of having "endorsed the most extreme interpretation of immigration detention statutes, allowing mass incarceration of people without any hearing, simply because they are defending themselves against a deportation charge.
"We will continue to fight the gross overuse of detention in the immigration system," Wang vowed.
On Tuesday, Scott Lemieux, a lecturer at the department of political science at the University of Washington who co-wrote Judicial Review and Democratic Theory, hit back at the ruling in an op-ed for NBC News, in which he argued that allowing indefinite detention ran contrary to American law. "But, as has so often been the case, when either or both of the rights of immigrants and the War on Drugs are involved, the court is more than happy to ignore these traditions," Lemieux said.
In his own dissent, liberal Justice Stephen Breyer said the court's ruling raised serious questions around due process, asserting that the decision "runs the gravest risk of depriving those whom the government has detained of one of the oldest and most important of our constitutionally guaranteed freedoms."
However, conservative Justice Samuel Alito, who wrote the ruling, said that it was not up to the Supreme Court to enforce a time limit within which immigration authorities could take action.
Noting that the court had previously said "an official's crucial duties are better carried out late than never," Alito said that the argument that immigrants should have to be detained within 24 hours after a prison or jail sentence was served is "especially hard to swallow."