Supreme Court to Tackle Rap-Inspired Online Threats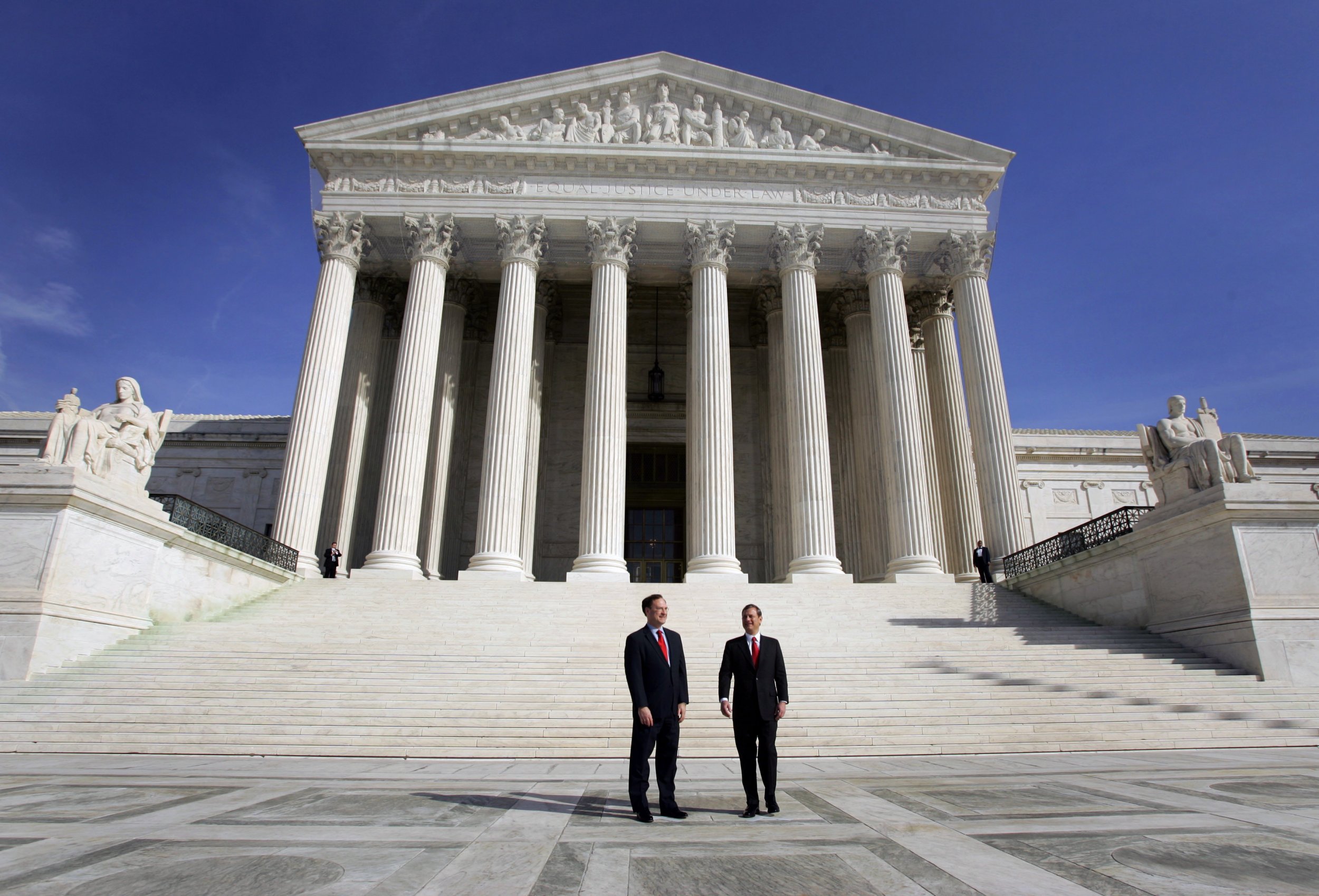 An impending case will determine whether or not the United States Supreme Court interprets the content and imagery in rap lyrics as a threat, and if threats made on the Internet are protected under the First Amendment right to free speech.
In 2010, Anthony Elonis, then 31, made a series of violent threats on Facbeook aimed at his wife after their separation. Elonis also made social media threats against law enforcement officers and wrote on Facebook about shooting up an elementary school in posts that drew heavily from the lyrics of rap artists that include Eminem and Wu-Tang Clan.
One such post said, "There's one way to love you but a thousand ways to kill you. I'm not going to rest until your body is a mess, soaked in blood and drying from all the little cuts." Elonis claims that posts of this nature, written under the pseudonym "Tone Dougie," were not meant to be taken seriously and were an outlet for him to express his depression after being laid off from his job and parting ways with his wife.
Tara, Elonis's now ex-wife, didn't agree. Neither did the government, which convicted him for violating a federal law against sending threatening communications. The 3rd U.S. Circuit Court of Appeals in Philadelphia upheld that conviction last year.
Not only did Tara testify that the "jokes" made her fear for her life, but she also got a protective order against Elonis. Afterwards, Elonis took to Facebook, writing: "Did you know that it's illegal for me to say I want to kill my wife?" Elonis's lawyers claim that he was drawing the words in his Facebook posts almost directly from Eminem, who has explicitly rapped about killing his wife and placing her body in his trunk.
Soon afterward, an FBI agent paid Elonis a visit at home and questioned him about the online threats. He later wrote on Facebook about murdering the female agent: "Little agent lady stood so close, took all the strength I had not to turn the bitch ghost / Pull my knife, flick my wrist and slit her throat / Leave her bleedin' from her jugular in the arms of her partner."
The Supreme Court has previously ruled that "true threats," intended to harm another person, are not protected under the First Amendment. On Monday, the court will decide whether Elonis's Facebook threats are protected. The case in question, Elonis v. USA, U.S. Supreme Court, 13-983, will be a landmark decision concerning the limits of free speech in the digital sphere, and a clarification of what constitutes a "true threat."
While a federal appeals court rejected Elonis's claim that his postings were protected under constitutional law, First Amendment advocates, such as the American Civil Liberties Union, have said that comments made on social media platforms like Twitter and Facebook are often taken out of context and are perpetuated by spur-of-the-moment feelings. A brief from the ACLU and other advocacy groups claimed that if the Supreme Court were not to protect Elonis's comments, it would "run the risk of punishing protected First Amendment expression simply because it is crudely or zealously expressed."
The National Center for Victims of Crime submitted a brief in support of the government's decision to convict Elonis, saying that "victims of stalking are financially, emotionally and socially burdened by the crime regardless of the subjective intent of the speaker."
Some academics, such as University of Richmond assistant professor Erik Nielson, filed court papers supporting Elonis. Nielson claimed that the lyrics are harmless, and said that rap is "a genre that often seems violent and threatening when it isn't."