Supreme Court Is 'Unspeakably Cruel' for Denying Muslim Death Row Inmate's Request for Imam, Ex-Obama Official Says
The Supreme Court faces backlash over it's recent 5-4 decision to reject a Muslim inmate's request for an imam to be with him during his execution instead of the state-provided Christian chaplain.
Justice Elena Kagan, who wrote the dissenting opinion, called the majority's decision "profoundly wrong." Kagan was joined by Justices Ruth Bader Ginsburg, Stephen Breyer and Sonia Sotomayor in the dissent.
Melissa Rogers, who headed former President Barack Obama's White House faith office, called the high court's ruling "shocking" and "unspeakably cruel" in a Twitter post on Thursday night. Rogers also pointed to the Establishment Clause of the First Amendment, which states that one religious denomination cannot be preferred over another.
"That command has been broken tonight," she wrote.
On Thursday evening inmate Dominique Ray was pronounced dead by ethal injection at an Alabama state prison. Ray, 42, had been sentenced to death for the 1995 rape and murder of 15-year-old Tiffany Harville.
Ray had requested that his Muslim spiritual adviser be in the chamber during his execution, but prison officials denied the request, arguing that it would be dangerous to let someone into the chamber who was not officially employed by Alabama's corrections department. His imam was allowed to visit with Ray before the executiion, but was only permitted to watch it behind the glass in the witness room.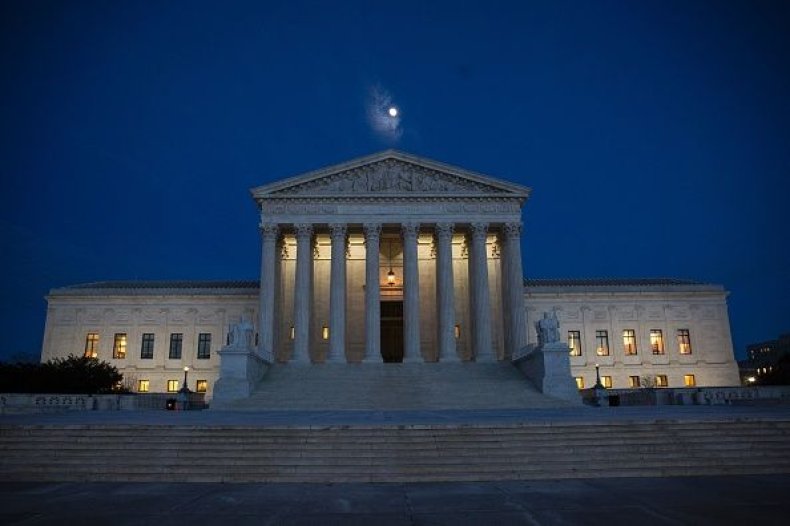 Ray challenged the prison's decision, and on Wednesday a federal appeals court allowed for a stay of execution until it could be determined if the prison's rules were a violation of the First Amendment clause. The state of Alabama then asked the Supreme Court to let the execution proceed.
In the majority ruling, carried out by Chief Justice John Roberts, the bench argued that Ray had waited too long to file his claim and considered his request to be of a "last-minute nature." The majority included two justices appointed by Donald Trump: Neil Gorsuch and Brett Kavanaugh.
In the dissent, Kagan wrote that Alabama could not provide sufficient answers as to why Ray could not have a religious figure of his own faith in the execution room.
"Why couldn't Ray's imam receive whatever training in execution protocol the Christian chaplain received? The state has no answer." the dissent read. "Why wouldn't it be sufficient for the imam to pledge, under penalty of contempt, that he will not interfere with the State's ability to perform the execution? The State doesn't say."