Supreme Court Upholds Gun Ban for Those Convicted of Domestic Violence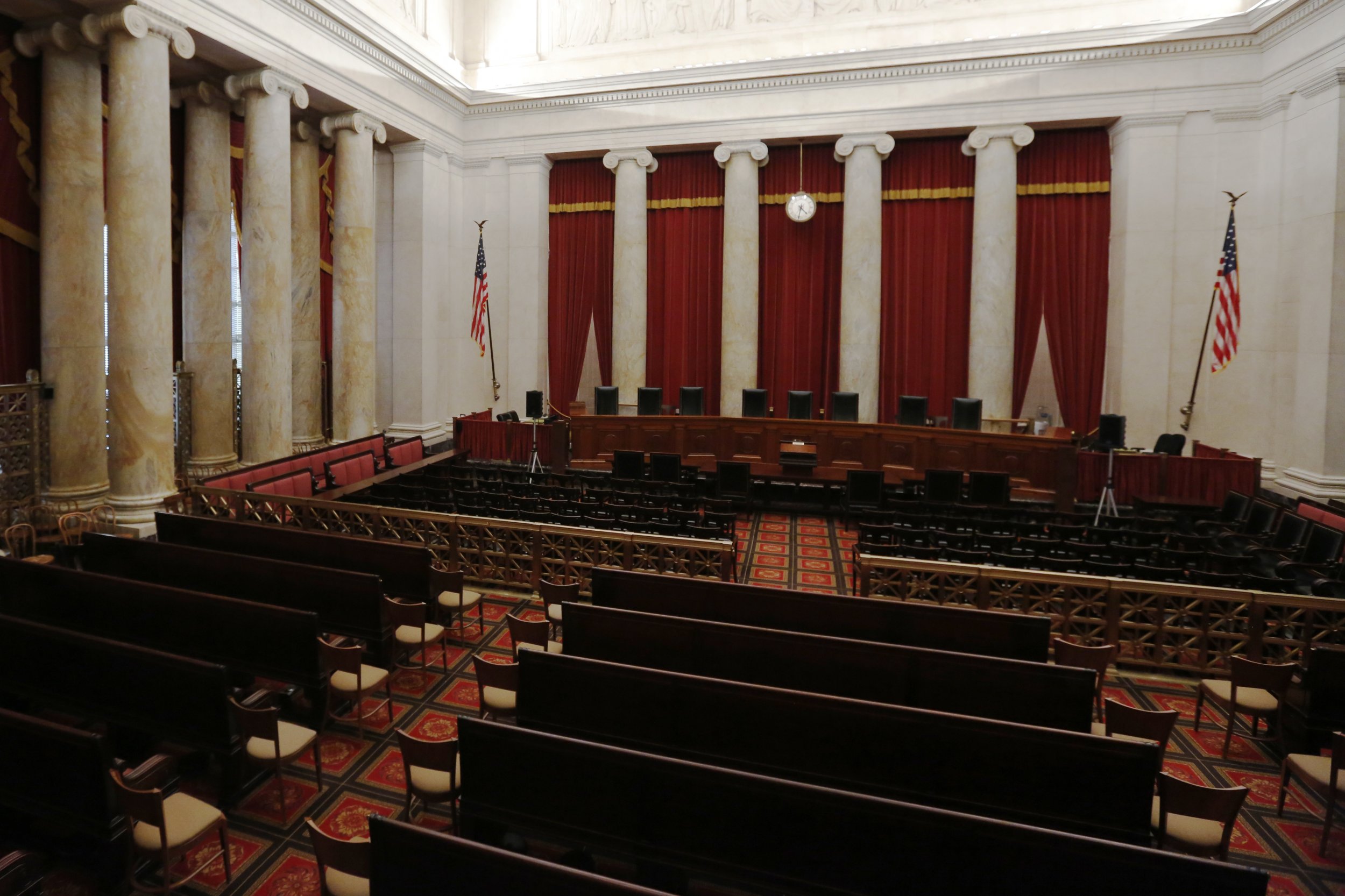 The U.S. Supreme Court on Monday upheld a broad reach of federal law that bans "reckless" domestic abusers from owning guns in a 6-2 decision that came amid an ongoing nationwide debate about firearms in the wake of the country's worst-ever mass shooting earlier this month in Orlando, Florida.
In a victory for women's rights and domestic violence advocacy groups, the justices rejected arguments that the law covers only intentional acts of abuse, and held that "a reckless domestic assault qualifies as a 'misdemeanor crime of domestic violence.'" They ruled that gun ownership rights can be denied to those who commit reckless acts of domestic violence.
The case, Voisine v. United States, was brought by two men from Maine, Stephen Voisine and William Armstrong III. Voisine was charged with domestic violence for slapping his girlfriend, and Armstrong was charged with assault on his wife. Both were convicted of misdemeanor domestic violence charges, and were later found with guns. They were charged with violating a 1996 federal law, known as the Lautenberg Amendment, that prohibits gun possession by anyone convicted of a misdemeanor crime of domestic violence.
The two were challenging a federal appeals court arguing the ban should apply only to individuals who intend to do harm and seriously inflict damage. They said they hit the women in the heat of the moment.
The case gained widespread attention in February when Justice Clarence Thomas, a conservative and the court's only black justice, broke his decade-long silence on the bench to ask a series of questions. His inquiries during oral arguments for the case focused on whether the federal ban violates the men's rights under the Second Amendment.
The justices ruled on the last day of the current term, with Justice Elena Kagan authoring the majority opinion and Justice Thomas offering the dissent. Thomas said the Second Amendment was denied. "We treat no other constitutional right so cavalierly," he said.
The National Rifle Association previously praised Thomas because he "cornered the government's lawyer over and again" with his questions in February.
"Justice Thomas's line of pointed, tough questioning gives many hope that he might pick up where the late Justice Antonin Scalia left off, as the court's most vocal, ardent and effective defender of your Second Amendment right to keep and bear arms," the NRA said. Scalia's sudden death in February put the high court's stance on guns into question. A staunch conservative, Scalia wrote the decision for District of Columbia v. Heller in 2008, which is arguably the court's most significant ruling on guns in the modern age.
If the Supreme Court ruled in the men's favor, activists argued, the outcome would have posed a threat to public safety. The presence of a gun in a domestic violence situation makes it five times more likely that a woman will be killed, according to research from Everytown for Gun Safety.
The justices' decision came just days after Democrats in the House staged a nearly 26-hour sit-in to protest inaction in Congress over gun legislation, and a week after the Senate rejected four gun measures.
The court on Monday also struck down a Texas abortion clinic regulation, and overturned former Virginia Governor Bob McDonnell's corruption convictions.