Supreme Court Rules Immigrants Who Committed Crimes Decades Ago Can Be Detained Due to Definition of a Single Word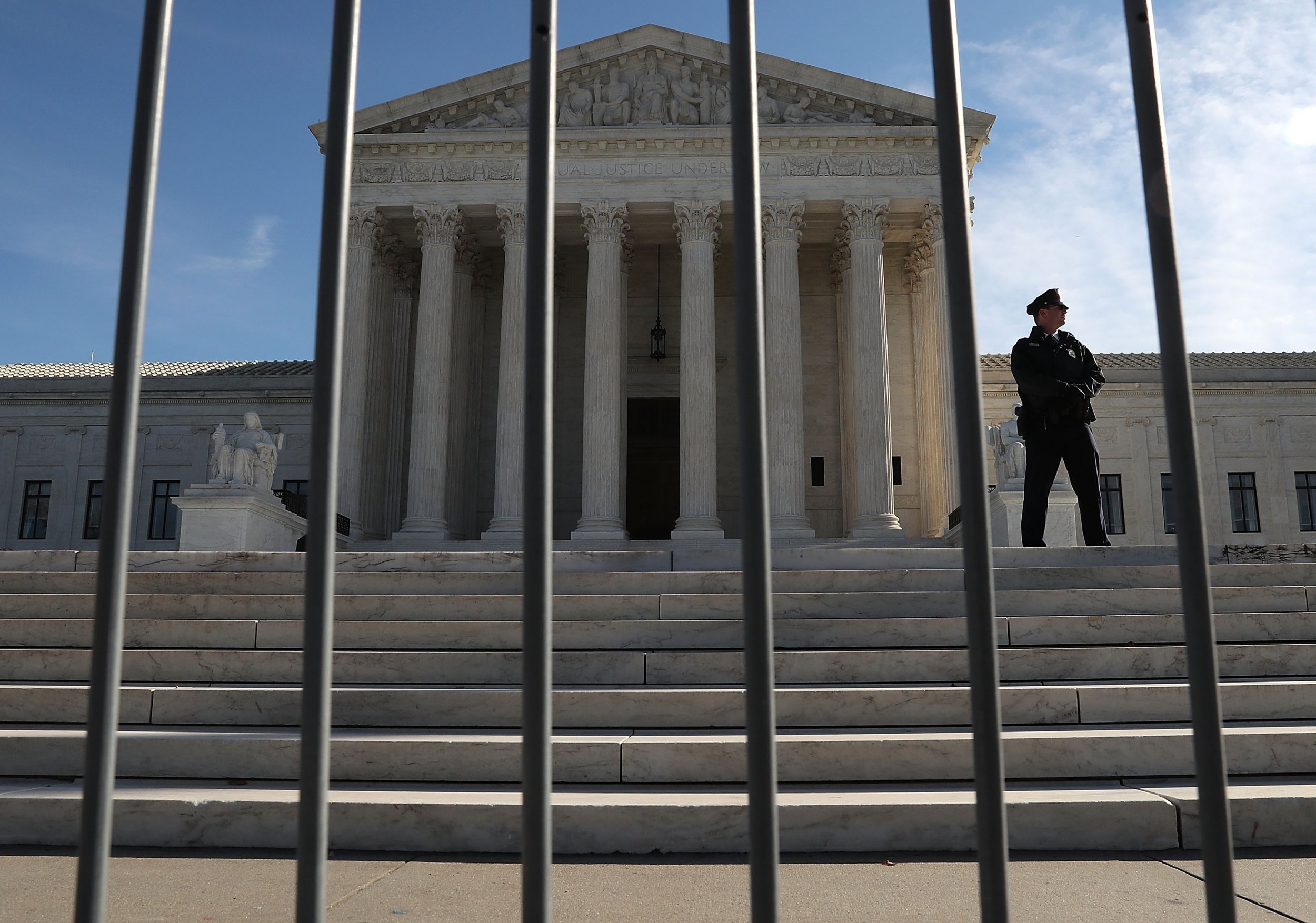 The Supreme Court ruled Tuesday that immigrants with criminal records can be detained by Immigration and Customs Enforcement years, or even decades, after being released from prison.
The 5-4 vote, with conservative justices in the majority, means ICE can continue applying mandatory detention not just to noncitizens who recently served prison sentences but to thousands of immigrants who no longer have any legal issues—many of whom are detained for years before eventually prevailing in deportation proceedings.
The issue, according to the American Civil Liberties Union, boils down to the definition of the word when in a 1996 federal law.
"We contended that the statute says that ICE can apply mandatory immigration detention 'when the alien is released' from criminal custody. And the government wanted the court to read those words—'when the alien is released'—to mean any time after the alien is released," ACLU Deputy Legal Director Cecillia Wang, who argued the case, told Newsweek.
"It was very clear from the plain language of the statute, from the structure of the statute and the history of the legislation that when Congress said when they meant when, not if or any time after," she said.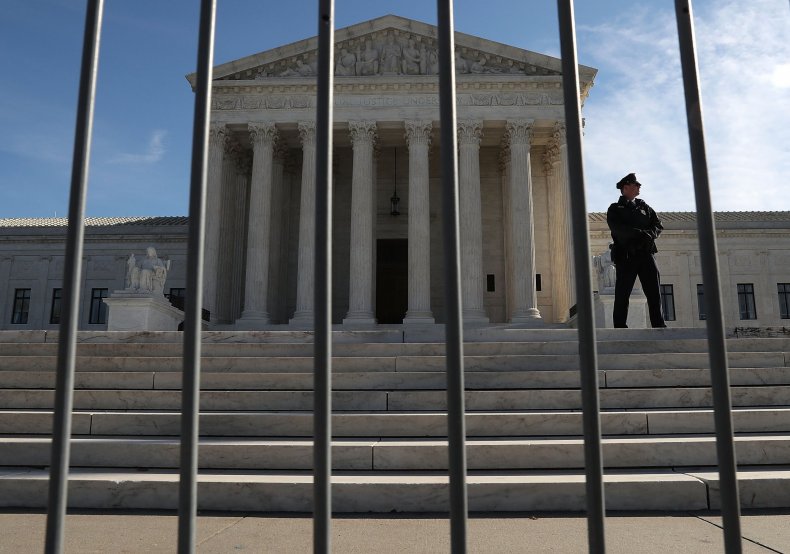 The exact meaning of this four-letter word was discussed in detail in the court's majority opinion, written by Associate Justice Samuel Alito, though he concluded: "This Court's interpretation is not dependent on a rule of grammar."
"Since an adverb cannot modify a noun, [the] adverbial clause "when... released" does not modify the noun "alien," which is modified instead by the adjectival clauses appearing in subparagraphs (A)–(D). Respondents contend that an adverb can "describe" a person even though it cannot modify the noun used to denote that person...."
Emily Brewster, an associate editor at Merriam-Webster, described the comment as "strange," disagreeing with what part of legislation wording is modified by the phrase "when the alien is released."
But Brewster did agree that, in this context, when could have one of two meanings: "at or during the time that" or "just at the moment that."
"The government was arguing that it was the 'at or during the time that' meaning, while the plaintiffs were arguing that it was the 'just at the moment that" meaning,'" Brewster said."Which one Congress intended is unclear; either one is a natural reading of the word."
The court's ruling in favor of the government's current approach could affect thousands of immigrants, Wang estimated.
In 2013, permanent resident Astrid Morataya, who came to the U.S. as an 8-year-old, was one of those people. She was convicted of drug-related offenses while a victim of sexual abuse in the late 1990s. But it wasn't until 15 years later that the now-mother of three U.S. citizen children was detained by ICE for two-and-a-half years before being released.
One man, Santos Cid-Rodriguez, was convicted of misdemeanor drug possession but wasn't detained by ICE until 14 years later, when he was a father of four and manager of a New York bodega. He, too, spent months in detention before being released.
Mizue Aizeki, deputy director of the Immigrant Defense Project, told Newsweek that Tuesday's ruling to allow the practice to continue "flies in the face of the long-held presumption that everyone is entitled to a bond hearing."
"This decision exacerbates the lack of due process in immigration proceedings, giving ICE license to indefinitely detain immigrant community members [without an opportunity to ask for bond], regardless of how many years have passed since they had contact with the criminal system. The Court offers no relief to families and communities haunted by the possibility of ICE officers coming to their home in the early morning and taking their loved one away from them," Aizeki said. "The human cost to those families and communities is immeasurable."
Department of Justice spokesman Steven J. Stafford told Newsweek, "We are pleased that the Court has upheld the government's authority to detain dangerous individuals who are here unlawfully."
For now, Wang said, the ACLU will continue trying to limit mandatory detention through future litigation and legislation changes.
"We're calling on Congress as well to fix the statute and to have its original intent prevail."
This story has been updated with comments from Department of Justice spokesman Steven J. Stafford.
Supreme Court Rules Immigrants Who Committed Crimes Decades Ago Can Be Detained Due to Definition of a Single Word | U.S.