Supreme Court Justice's Wife Criticizes Parkland Students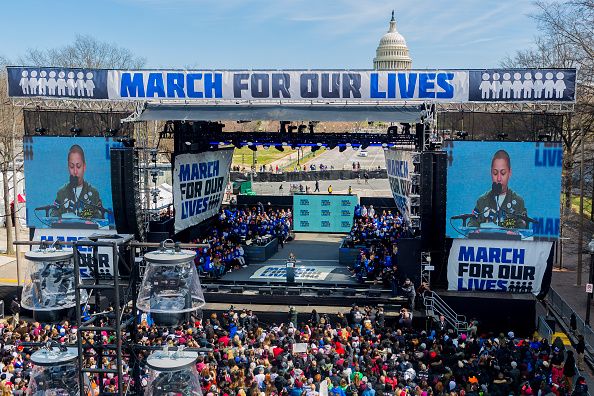 Virginia 'Ginni' Thomas, the wife of Supreme Court Justice Clarence Thomas, criticized efforts by survivors from February's mass shooting in Parkland, Florida in several Facebook posts that she shared.
One post contained an image of shoes from people who were killed during the Holocaust, according to a report by The Hill. The original post urged students who participated in March's National School Walkout Day to "pick up a history book and you'll realize what happens when u give up freedoms and why we have them."
In another example, which The Hill cites, Thomas shared a post from a Facebook page called The Great American American Movement, which had a side-by-side comparison of the outspoken Parkland students next to a graveside memorial. Thomas captioned the post with the words "I want the old regular America back...MINUS the left's awful tactics."
Since the February 14 school shooting at Marjory Stoneman Douglas High School, which killed 17 people, survivors have launched a national movement for gun control reform. Several outspoken survivors have been subjected to personal attacks.
Seventeen-year-old David Hogg, one of the most high-profile student leaders in the #NeverAgain movement, is the subject of a number of conspiracy theories. Hogg was rumored to be a "crisis actor" and has been compared to Adolf Hitler.
While some students have pushed for gun reform, 16-year-old student Kyle Kashuv has become an outspoken pro–Second Amendment advocate. Last week, the teen tweeted a photo with conservative Justice Thomas.
Kashuv said the two talked about past Supreme Court cases and how the Second Amendment "won't be touched."