A 60-year-old male surfer in Australia has died after being attacked by a shark, according to local authorities.
The shark attack occurred around 10:00 a.m. on Sunday local time in the waters off Salt Beach in South Kingscliff, New South Wales, Sky News reported. The man was bitten by the 10-foot long great white shark in the back of the leg. Several other surfers fought off the giant fish, bringing the injured man to the shore.
"A NSW Department of Primary Industries Shark Biologist has assessed photographs and confirmed a white shark was responsible for the fatal attack of a male surfer at Salt Beach, South Kingscliff this morning," the Australian state's Department of Primary Industries, which is responsible for the development for agriculture, fisheries, aquaculture, forestry and biosecurity, said in an official statement.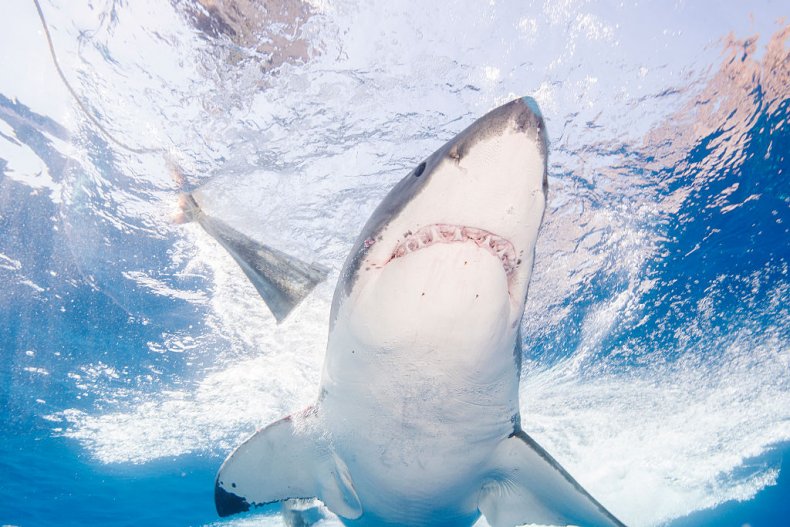 "When you get a call to attend a shark attack, you never really know the full extent of the damage until you get on scene," Terence Savage, an ambulance inspector in the Australian state, told the Associated Press.
Savage described the attack as "dreadful."
"They did everything they could to try and save his life, but despite their best efforts, were unable to do so," he said.
Surf Life Saving New South Wales, a network of surf lifesavers and professional lifeguards, released a statement about the attack.
"The man received a bite to the back of his thigh, and despite the best efforts of nearby surfers and bystanders who fought off the shark and got the man to the shore and rendered first aid, the man died on the beach," the organization said.
"NSW Ambulance paramedics who attended the incident pronounced the man deceased at the scene," they said.
Newsweek reached out to Surf Life Saving for further comment, but they did not respond by the time of publication.
Matt Kehoe, the New South Wales police detective inspector, told reporters that the man "passed away at the scene" and had "suffered a significant injury to his left leg."
The incident marked the third fatal shark attack in Australia in 2020. The previous deadly attacks took place in January and April.
According to an annual report compiled by researchers at the Florida Museum of Natural History, there were 140 shark attacks globally in 2019—11 of which occurred in Australia. However, the research showed that none of the Australian attacks were fatal last year.
In 2019, the U.S. led the world with the highest number of shark attacks, with 41 total. None of those attacks were fatal either. Worldwide, there were only two fatal shark attacks last year, one by the Bahama Islands and another by Reunion Island.
Of the attacks in 2019, 64 were reported as unprovoked while 41 were provoked by humans. Others were attacks on boats or could not be confirmed by the researchers.