An eerily prescient Instagram post has resurfaced in the wake of professional surfer Kalani David's tragic death.
David, 24, died on Sunday after suffering a seizure while surfing off the coast of Costa Rica. The news was confirmed by his father, David David. The young surfer began his professional career as a teenager and won numerous impressive honors, including winning team gold and individual gold at the 2012 ISA World Junior Surfing Championship when he was just 14.
In the aftermath of David's passing, fans and followers noticed an Instagram post he made on June 21 in which he discussed his history with seizures, even admitting to suffering one while surfing, just as he was before his death. The post also mentioned warnings from his doctor, stating that it would be unsafe for him to surf or drive while the seizures persisted.
"With these seizures I keep having my neurologist said no driving and no surfing until I stop having them," David wrote in the post. "I mean I could surf but, if I was to have one and don't get saved in time I'll either die or become a vegetable because I don't have enough air to my brain. I keep getting lucky, I had a seizure driving and the other in the water within a couple months."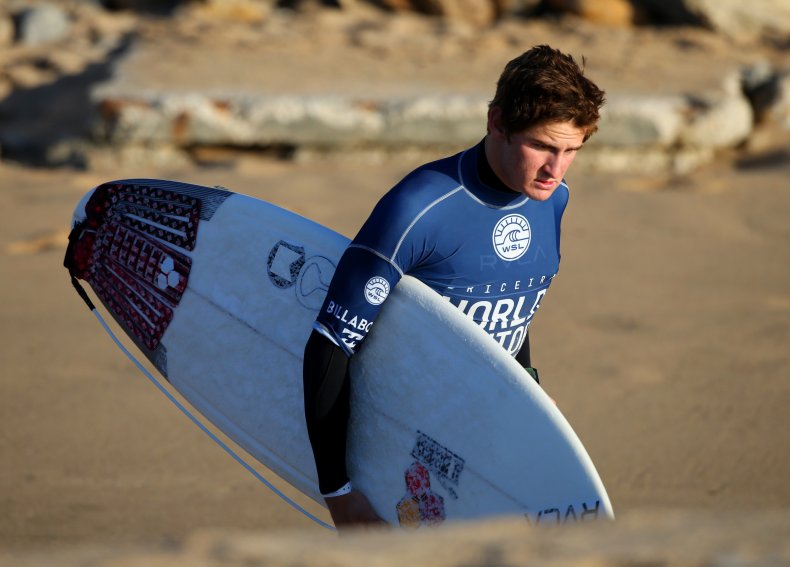 Further on in the post, David seems to indicate that he would be moving away from surfing due to his health issues, stating that the change in his life was "not rejection, it's redirection." It is unclear at this time why David would have been surfing on Sunday if his seizures were still persisting.
"The past couple years been having seizures sleeping and just Angels watching over me cause idk how I keep getting so lucky and living thru it all," David continued. "Time to get this stuff in order so I can move ahead in life, at least I can skate and fish! Been getting asked a lot about my situation so wanted to let everyone know how it is for me right now. I been putting these health issues to the side because I couldn't believe it, but doing that has made it worse. My life has completely changed and it's not rejection, it's redirection."
Due to its eery echoes of his untimely death, the post has received an influx of comments from David's mourning followers since the news broke on Sunday.
"This is so sad, he writes about it and was told no surfing!!" a user named "tparry92" wrote. "My heart breaks for his family and friends!! At least he was doing what he loved to do!! Fly high."
Another follower, "ladylauren82," related the post to their own experience looking after a child with epilepsy.
"Literally one of my biggest fears..." the user wrote. "I nanny for a kid with a seizure disorder and I can't leave him alone for even a second...they live on the water and I'm terrified for him to even go in."
Several posts made to the account between June 21 and his passing appeared to show David surfing, though it is unclear if these were older clips or new ones filmed after he was advised to stop.
Newsweek attempted to reach David's family for comment.
About the writer
Thomas Kika is a Newsweek weekend reporter based in upstate New York. His focus is reporting on crime and national politics. In the past, he has also focused on things like business, technology, and popular culture. Thomas joined Newsweek in 2021 and previously worked at the International Business Times. He is a graduate of the University at Albany. You can get in touch with Thomas by emailing t.kika@newsweek.com. Languages: English.