Surfer Wins Right to Keep Tooth from Shark Attack After Legal Battle
An Australian surfer who survived a great white shark attack recently won the right to keep the shark tooth left behind in his surfboard.
In 2015, Chris Blowes was attacked by a great white shark in Southern Australia, reports the BBC. He was comatose for 10 days following the attack, and Blowes ultimately lost his leg.
Blowes told the BBC that the shark "played with [him] for a bit" before finally pulling his leg off. Two of his friends pulled him to shore and he was transported to a hospital in Adelaide.
In his interview with the BBC, he said: "My heart had completely stopped and they had to administer CPR until I showed any signs of life."
When his surfboard was recovered, police found a shark tooth wedged in the board. But instead of giving the tooth to Blowes as a sort of souvenir of the attack, the BBC says that the police handed the tooth over to the authorities.
"You can see the damage on the end of the tooth from it going into my board — it's definitely a bottom jaw tooth — its top jaw got my left flank and the bottom jaw got the underside of my board," Blowes said in an interview with ABC News.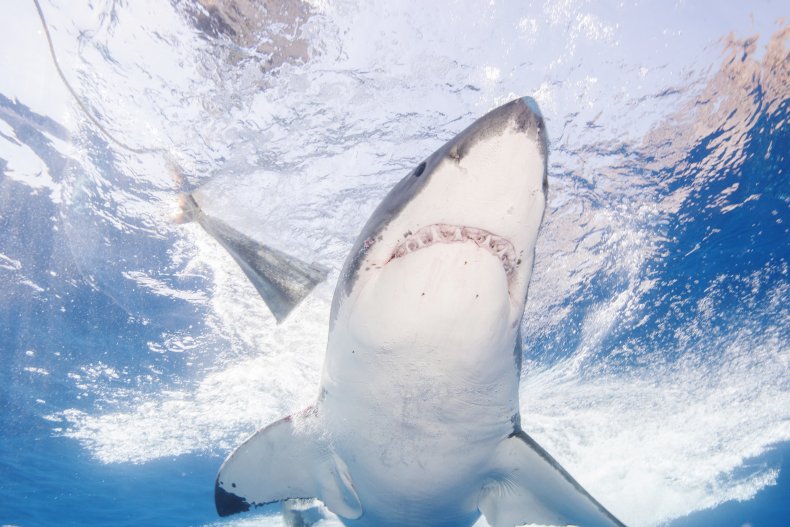 According to ABC News, the Fisheries Management Act makes it illegal to possess, sell or purchase any part of a protected species. As great whites are on the protected species list, Blowes could not legally keep the shark tooth. But recently, the Department of Primary Industries and Regions, SA (PIRSA), made an exemption for Blowes. And now, over five years later, he owns the tooth of the shark that attacked him.
"It's ridiculous to think considering it took my leg and it was stuck in my board," said Blowes to ABC News. "It seems stupid that I wasn't able to have it in the first place, but that's what the law says."
Blowes told the BBC that he asked officials for the tooth several times over the years, to which the answer was always a resounding, "no." But once a politician took interest in the case, officials finally capitulated and granted the exemption.
"It was stuck in my board," Blowes told the BBC. "I would never kill a shark for its tooth but it took my leg [so] I can't see any reason why I can't have that.
"The shark isn't getting its tooth back [and] I'm not getting my leg back."
ABC News reported that this is the first time that PIRSA has made an exemption to the act.
"It's not a fair trade, a leg for a tooth," said Blowes to ABC News. But, on the bright side, he told the BBC: "It's a good souvenir to show my grandchildren."