Surfside Building Collapse Death Toll Rises to 22, Mayor Authorizes Demolition
Miami-Dade County Mayor Daniella Levine Cava said Friday that the official death toll from the condo building collapse in Surfside, Florida had increased to 22 and that she has authorized the demolition of the remaining structure.
"We're using all of the technology that is available to search in the area of concern," Levine Cava said during a news briefing. "And over the course of today's search, we did recover two additional victims. We now have 22 confirmed deaths."
A total of 188 people had been accounted for, with 126 still missing, according to the mayor. She cautioned that the numbers would continue to change as detectives are "continually editing this list as we verify every single report that we have received regarding a potentially missing person."
The mayor said that although the order to demolish Champlain Towers South had been signed, officials were still working on determining the "best methodology and the specific start date" to begin the endeavor.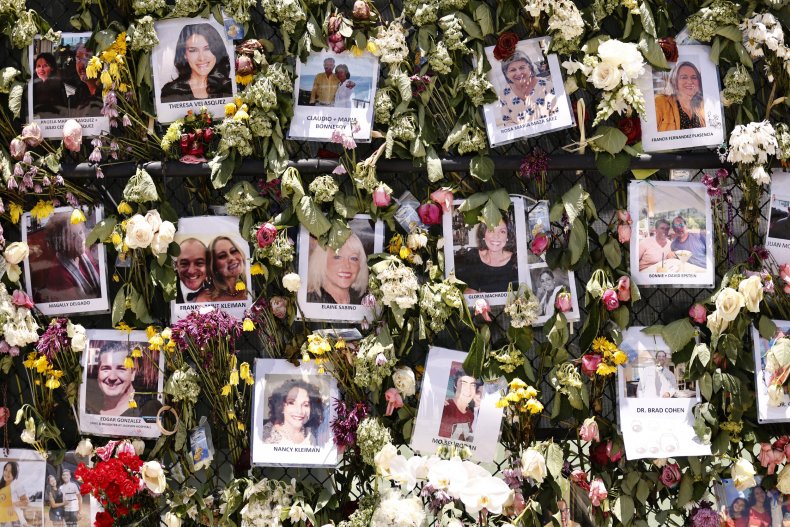 "This afternoon I signed an emergency order authorizing the demolition of the building in the interest of public health and safety as soon as the engineers sign off on the next steps to begin the demolition process," Levine Cava stated.
"Our top priority remains search and rescue," she added. "We will take no action that will jeopardize our ability to continue the search and rescue mission."
Cava acknowledged that the decision to demolish the building could be "difficult" for survivors who lost their homes in the collapse, but stressed that "bringing it down as quickly as possible is critical to protect our community."
Most of those who escaped the building alive—primarily residents from the still-standing portion of the building—have accepted that they will not return to their former homes and are unlikely to ever retrieve the belongings they left behind.
"They are going to basically have to start all over again," Michael Capponi, the president of nonprofit Global Empowerment Mission, told the Associated Press. "Some of them don't have insurance, and they've lost everything they worked all their lives for."
Earlier on Friday, Levine Cava announced that the official death toll had risen to 20 after the search team found the remains of two other deceased victims in the rubble, including the 7-year-old daughter of a Miami firefighter. Hopes of finding additional victims alive have diminished with each passing day.
The collapse has also led to a determined search in the area for additional buildings that could be on the verge of collapse. On Friday, officials ordered that Crestview Towers condominium, located in nearby North Miami Beach, be immediately closed and evacuated due to major structural damage.
Newsweek reached out to the Miami-Dade County Office of Emergency Management for comment.