Surfside Collapse Leads Florida City to Fine Itself $1,500 for Missing Safety Checks
Following the tragic condo building collapse in Surfside, Florida, Miami Beach has chosen to issue itself a $1,500 fine for missing crucial safety checks.
Local governments in Miami-Dade county are pushing themselves to pay better attention to safety measures like inspections and repairs in older buildings after 98 people died in the June 24 collapse of the Champlain Towers South.
The county requires that buildings go through a safety recertification process every 40 years. The law says when a building turns 40 years old, the property owner is responsible for hiring engineers or architects to perform inspections documenting the electrical and structural condition of the building. A report is due within 90 days of receiving a notice from the city that recertification will be due. From then on, recertification is due every 10 years.
Five city-owned buildings in Miami Beach were, up until recently, in violation of the mandate.
Three buildings, the administrative building on Meridian Avenue, the South Shore Community Center and the now-closed Byron Carlyle Theater, have each been issued $500 fines this summer, totaling $1,500 the city owes itself.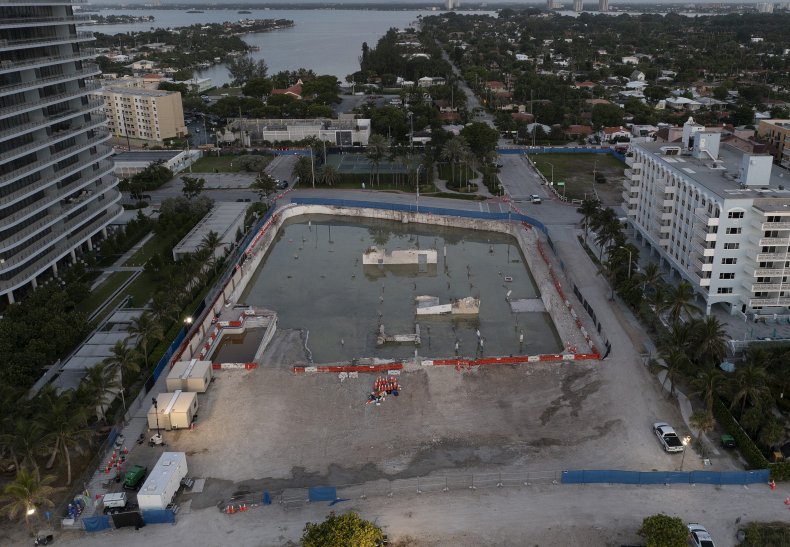 The other two buildings in violation of the 40-year recertification requirement, which are a Fleet Management building on MacArthur Causeway and a parking garage on W. 42nd Street, have not been issued fines, since permit applications for repairs have already been filed on their behalf.
"If they have not received a violation, it's because the permit extension was granted," city spokeswoman Melissa Berthier said. "City properties are not treated differently than private properties."
Building owners are allowed up to three six-month extensions during Florida's state-of-emergency order due to coronavirus, according to the city. Berthier told the Miami Herald that all the buildings are safe for occupancy, save the Byron Carlyle Theater, which already closed down in 2019.
Necessary structural repairs are planned at the 42nd Street garage, and a water line will be re-routed at the Meridian Avenue Administration building. Berthier said structural repairs have been completed at the Fleet Management building, but an engineer needs to submit updated certification proof.
The South Shore Community Center, however, is set to be torn down in order to build a new fire station. Currently, it houses South Florida Seniors in Action, a non-profit organization serving underprivileged and disabled seniors in the area, as well as Rainbow Daycare, an intergenerational learning center and daycare where seniors and children spend their days together.
David McKinney, a local activist, opposes the tear-down, saying, "It's gross negligence. They're potentially placing their children and seniors, and the neighborhood, in danger." According to McKinney, the city is taking care of the building by the method of "demolition by neglect."
Newsweek reached out to Miami-Dade county officials for comment but did not hear back in time for publication.