Surge in Fighting Between Ukraine Forces and Separatists Threatens Ceasefire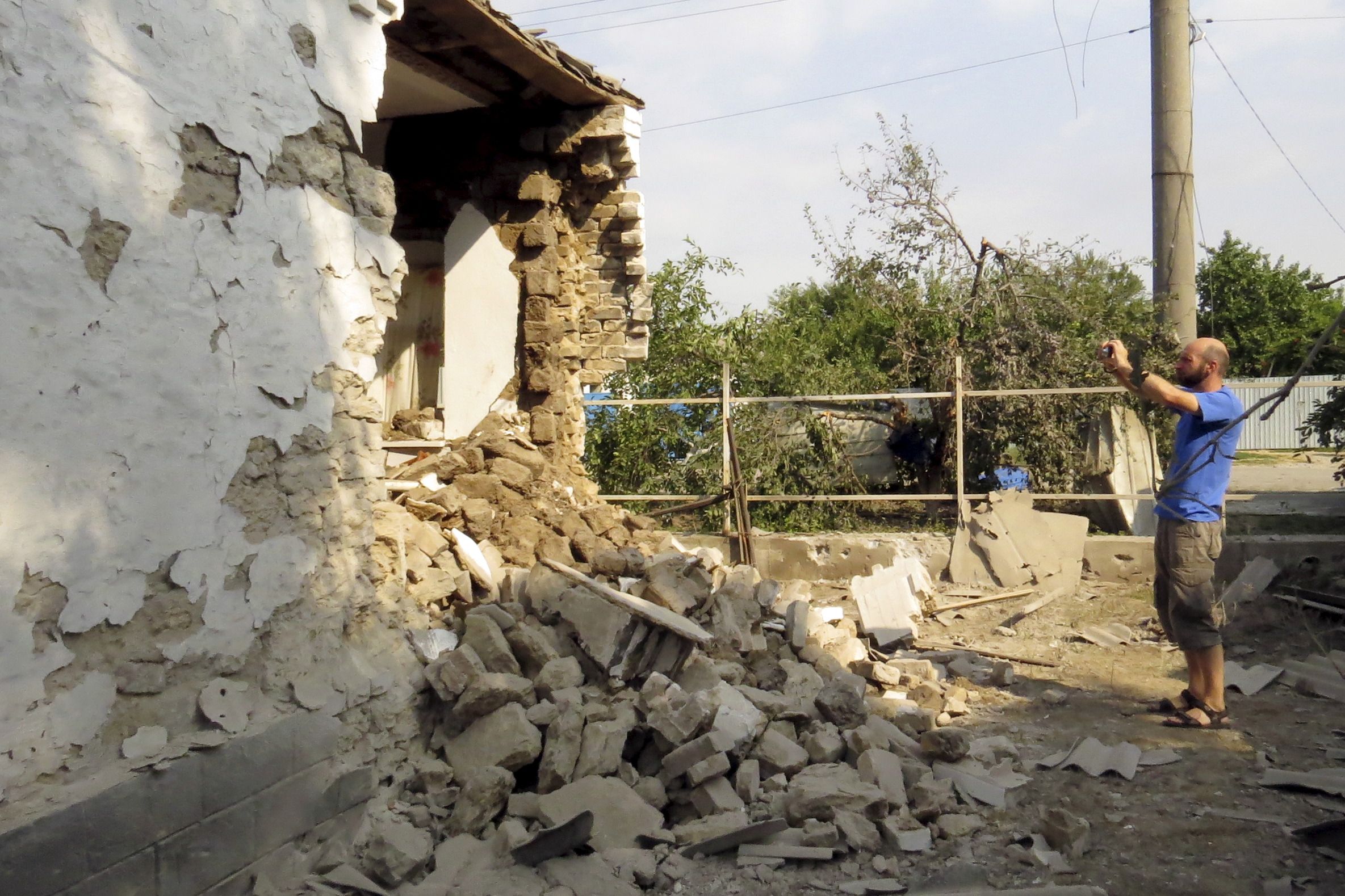 MOSCOW (Reuters) - Russia's foreign minister Sergei Lavrov said on Monday he suspected Ukraine was preparing a new offensive against pro-Moscow separatists in east Ukraine following an upsurge in fighting.
Clashes near the port city of Mariupol and the rebel-held town of Gorlivka have put further strain on a fragile ceasefire between Ukrainian government forces and the separatists.
"We are worried by the developments in recent days which strongly recall preparation for more military actions," Lavrov told a news conference, accusing Kiev of breaking the terms of a ceasefire.
"It was like that in August last year when Ukrainian soldiers received the order to attack. ... It was like that in January of this year. One shouldn't be experimenting and trying one's luck, one should simply fulfill what was agreed in Minsk."
Both sides have withdrawn artillery guns, tanks and other heavy weapons under the terms of the Minsk peace agreement in February, but people are still regularly killed in sporadic outbursts of fighting.
In a newspaper interview published over the weekend, German Foreign Minister Frank-Walter Steinmeier said the situation was explosive and he urged both parties to come together quickly to prevent a spiral in violence.
More than 6,500 people have been killed in the conflict which erupted in April 2014 after Russia annexed Crimea, in reaction to the fall of a Moscow-backed president in Kiev, and threw its support behind separatists in the east.
Russia has dismissed accusations that it has sent its own troops to back the separatists.