Surgeons Suspended for Posing in Selfies Mid-surgery and Posting Them on Social Media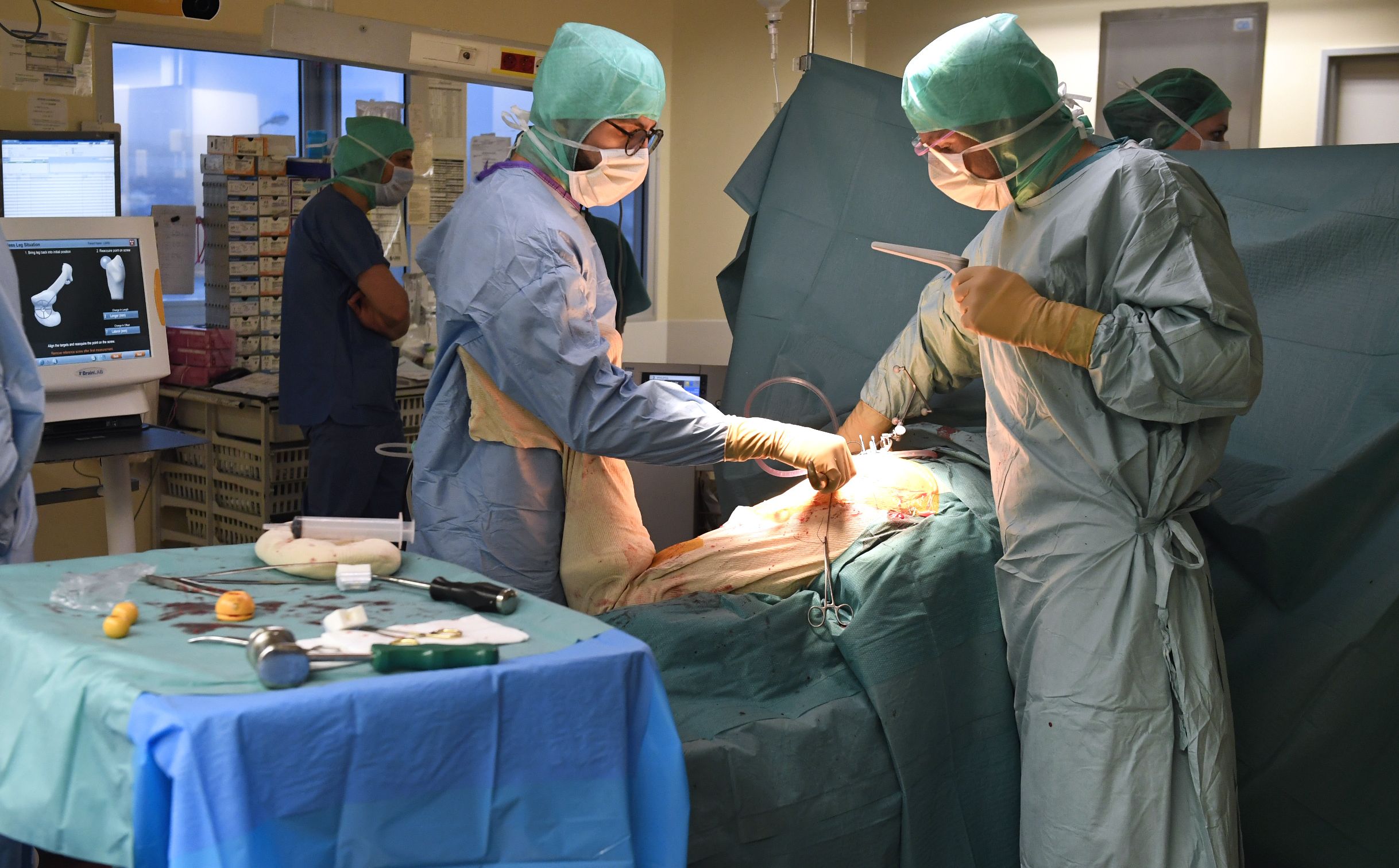 A surgical team in Argentina has been suspended after posting mid-surgery selfies from their operating theater.
One of the photographs shows the staff standing over a patient in a surgical theater in Buenos Aires's Hospital San Jose de Capilla del Senor, while others show used medical supplies covered in blood, Argentine newspaper La Nación reported.
Those suspended included a surgeon, an anesthesiologist, two surgical assistants and a surgical nurse. The photos were posted to a social media account belonging to one of the surgeons, Lorena Olguin. In them, the staff can be seen in surgical masks and gowns, posing for the camera.
Olguin has since apologized, and according to Yahoo 7 News told local media, "I have been really affected by all of this." The surgeon said she "would like to publicly apologize to the people of Capilla for having visually offended them with these images, it was not the intention of any of us that all this should happen."
"That day there were several surgeries, random photos were taken, there was talk of selfies, at no time did I pick up my mobile phone," Olguin explained. "I was operating, they said 'photo', I looked at the camera instinctively. Later I liked the images, I uploaded them and now all this has happened, there is no way to justify it." The photos have since been deleted from Olguin's account
Ricardo Algranati, the health secretary for the Exaltacion de la Cruz district where the hospital is located, said all those involved in the photos had been temporarily suspended and the hospital's director "immediately opened an administrative investigation into their actions." Algranati said the center's legal department would be investigating the incident to determine who was ultimately responsible and what level of punishment is required. "It's all rather unseemly, an embarrassing situation," he added.
The Argentine team is not the first to snap ill-advised pictures during surgery. People all over the world are accompanied by their phones near-constantly, and devices make their way into operating rooms just like any other workplace.
In 2016, a Ukrainian plastic surgeon faced public backlash after uploading pictures of his unconscious and naked patients on the operating table. Edgar Kaminskyi, 31, was accused of exploiting his patients through inappropriate and invasive images, but the surgeon maintained that all were taken with the consent of those going under the knife.
In 2014, a group of hospital bosses in China were fired after one of their surgical teams uploaded a group photo taken during a procedure. Three surgeons can be seen operating on a patient while other members pose and smile for the camera. According to The Telegraph, the photos were taken at the end of a seven-hour operation.