First Penis Transplant Performed in U.S. on Cancer Patient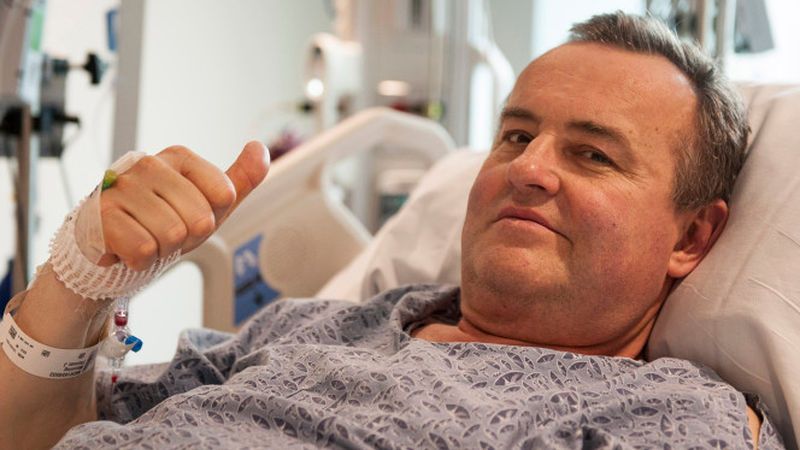 Things are looking up in life for a patient in Boston, thanks to a dead man's penis.
A team of surgeons at Massachusetts General Hospital announced Monday that they successfully completed the first penis transplant to take place in the U.S.—and the third one worldwide—on a man who has been living without his member for several years due to penile cancer.
The penis transplant, a procedure also known as a genitourinary reconstructive vascularized composite allograft, took 15 hours for the physicians to complete. The patient, 64-year-old Thomas Manning of Halifax, Massachusetts, underwent a partial penectomy in 2012. Physicians on Friday said that he is doing well and that there are no signs of organ rejection, bleeding or infection.
The surgical team spent more than three and half years preparing for this breakthrough procedure. It required the work of several different departments and specialists in the hospital, including plastic and reconstructive surgery, urology, psychiatry, infectious diseases, nursing and social work. The hospital's transplant center first considered performing this procedure in 2012 after they successfully performed a hand transplant, another highly complex surgery. The group worked closely with the New England Organ Bank to make it happen.
In a statement issued by the hospital, the patient expressed gratitude to the team of doctors and acknowledged the potential for this surgery to change the lives of many men. "Today I begin a new chapter filled with personal hope and hope for others who have suffered genital injuries, particularly for our service members who put their lives on the line and suffer serious damage as a result," Manning wrote. "In sharing this success with all of you, it's my hope we can usher in a bright future for this type of transplantation." The hospital added that the donor's family was pleased to hear the surgery was successful.
Physicians in other countries have also been able to successfully perform the surgery. In 2006, a man in China underwent a penis transplant, but it was unsuccessful; his immune system later rejected the organ. In March 2015, a man in Cape Town, South Africa, who had lost his penis due to infection after a botched ritual circumcision underwent a successful procedure; his girlfriend became pregnant four months later.
In recent years, the need for penile transplants has increased significantly, a result of more military servicemen suffering genital injuries while in combat. A study published in the Journal of Men's Health in 2014 found such injuries have increased 350 percent since the early 2000s. The authors of the study say this may be due to the nature of current wars that target terrorist activity; more often than not, improvised explosive devices have taken the place of traditionally artillery.
For decades, doctors and surgeons have conducted penile reconstructive surgery to address these sorts of injuries. That surgery, also known as phalloplasty, is highly successful for restoring sexual and urinary function. In a phalloplasty, a surgeon removes a flap of skin on the inner forearm, along with at least one artery and one large nerve, then rolls it into a tube and sculpts it to resemble the real thing. This procedure is conducted on both biological males who may have lost their penis through accident, illness or injury as well as transgendered patients transitioning from female to male. But the reconstructive penises don't always resemble the real thing and don't contain any erectile tissue, which means a patient also requires a penis pump implant to maintain an erection during sexual activity.
In the future, men missing a member may also have a third choice: lab-grown penises. Scientists at the Wake Forest Institute for Regenerative Medicine in Winston-Salem, North Carolina, recently used rabbit cells to grow penile erectile tissue and transplanted the organ onto male rabbits. The team has already constructed penises from human cells and is awaiting approval from the U.S. Food and Drug Administration to test them out on humans. Scientists have already successfully grown other body parts, including ears, noses and vaginas.