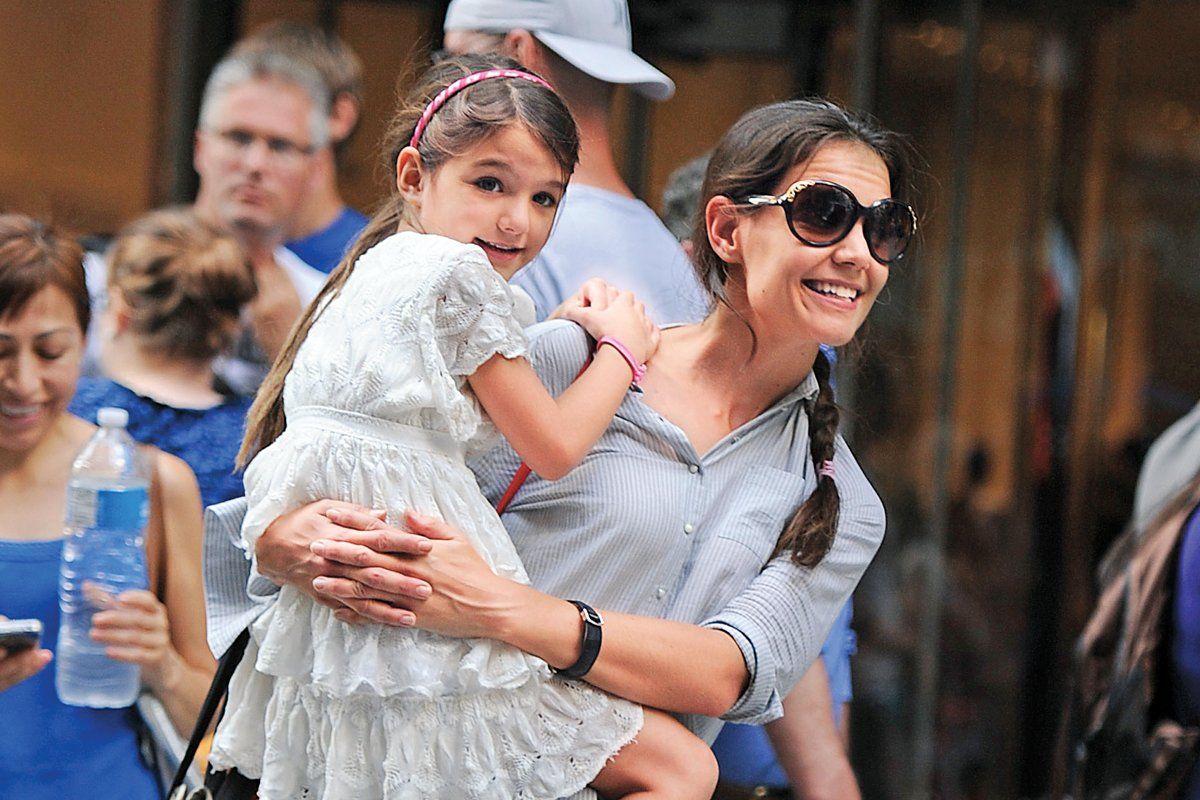 When Tom Cruise and Katie Holmes drop their daughter off for her first day of school next month, they won't be going to Dalton or Spence, nor even Scientology's own Sea Org, as Cruise might have wished. Instead, reports say that little Suri will touch down at Avenues, Manhattan's latest for-profit prep school.
Avenues could not confirm Suri's enrollment, but if true it would be a coup in the school's attempt to get a foothold among New York City's elite prep schools, no small feat considering the century-long track records of institutions like Brearley. Instead of a storied brand, Avenues promises cutting-edge teaching techniques and facilities, and—key for Avenues' insanely elite clientele—preparation for international life in the stratosphere.
From nursery school through fourth grade, Avenues' youngsters will take half their core classes in Mandarin or Spanish. Ninth graders will study abroad. Eventually, the school will have more than 20 campuses on all continents except Antarctica. "We hope to be the finest language school in the city," said cofounder Chris Whittle, already renowned as a charter-school pioneer, adding that the language-immersion curriculum "ensures students will be at least bilingual—hopefully trilingual."
Suri's mom and dad aren't the only parents who find the model beguiling. After more than 150 informational sessions in Manhattan and Beijing, Avenues was flooded with 5,000 faculty and 2,600 student applications.
Avenues is for-profit, so the school will rely on investors, not parents and alums, to fill the gap between tuition and expenditures. And plenty of investors see gold in New York prep schools: 756 tots applied to kindergarten at Trinity School last fall, one of the most competitive in the city. Only 62 got in, according to The New York Times.
Parents say they're not just going to Avenues to dodge the competition at established schools. "For us it was never a matter of what would be easier to get into," said Kristina DeFossett, a former model whose two children are attending Avenues. "It was the headliners—the immersion classroom, the ability to travel with the school." DeFossett and her husband, a hedge funder, wanted Avenues so badly they opted for its early-admissions process.
So did Mitra Walter, an artist whose two kids are enrolled in Avenues. She and her husband initially considered a vaunted public school in Tribeca. "But I knew people who were No. 60 on the wait list. I didn't want to be waiting in June or July, not knowing where our kids were going to school in September."
That may not be a problem for the world's most famous first grader, but her mother will have a more pressing concern: sifting through all those play-date invitations.