Surprise COVID Lockdown in China Leaves Woman Stuck in Blind Date's Apartment for Days
Thanks to the ongoing pandemic, a woman in China was recently on a date that became extremely awkward.
That's because the 30-year-old woman, only referred to as Wang, was on a blind date when the neighborhood she was in at the time in Zheghzhou instituted a surprise, mandatory lockdown on January 6, according to a report from CNN.
To make matters worse, she learned of the lockdown after finishing the meal and was preparing to head home. "It was fine when I came. Then after the dinner when I was just about to leave, the Zhengzhou COVID situation deteriorated all of a sudden," she said, according to the Australian Broadcasting Company.
The situation forced her to spend several days in the apartment of someone she did not know well at all.
The woman had been set up on a series of blind dates by her parents after they told her she was "getting quite old." Her parents put together 10 dates for the woman. Wang was on date number five when she was forced to spend more time than she originally planned with the man.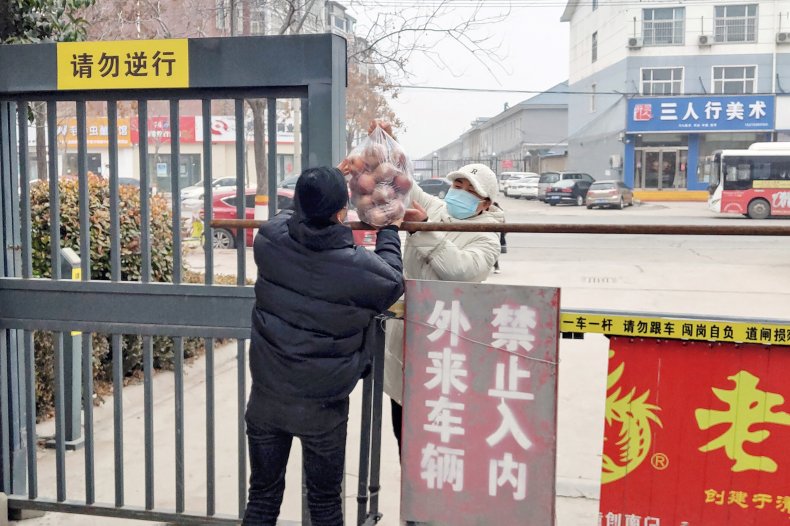 As to how she ended up in his apartment, the woman said her date that evening "wanted to show off his cooking skills and we decided to have dinner at his place."
Not wanting to have her weird predicament go to waste, she shared her experience with the world. The woman began posting videos to social media documenting the situation.
In one of her videos, she described him as a "good man, just too few words." In the caption for another video posted to her page, she said that "after speaking less than 10 sentences all day, he does not like me?"
In response to a user's comment on a video, she also touched upon some of the difficulties of living with a man. When asked if she had a makeup bag with her, she said, "I didn't, he was nearsighted. Few words. Don't look at me. I still have long hair, and he doesn't have a hairdryer at home. There is also no conditioner, I wash your hair you don't know how hard it is."
Whether there will be a second date or note remains to be seen but the woman did say, "He talks very little, like a wooden man," she commented.
Despite the man not being the best conversationalist, Wang said she did admire and respect the guy's attempt at making dinner.
It's unclear at this time if the woman remains locked down in the man's apartment.
According to the World Health Organization, in the last 24 hours, China has reported more than 300 COVID-19 cases. In total, the world's most populous country has had more than 135,000 COVID-19 cases and nearly 5,700 deaths since January 3, 2020.