Surprise ICE Piñata Sparks Controversy At East Chicago Block Party
A community block party organized by the East Chicago Chamber of Commerce was billed as a family-oriented event, with music, raffles, dancing and crafts. But when photos of the event were posted online, some members of the surrounding community were uncomfortable with what they saw.
At the event on July 13, a local chapter of the community activist group Los Brown Berets brought a Batman piñata made up to look like an ICE Agent to the festivities. Children were encouraged to play with the pinata as they would with any other - by hitting it with a stick until candy came out.
When images were shared on social media, some people became upset with the depiction, CBS Chicago reported. They called it ignorant, disrespectful or said the activity was encouraging children to hate.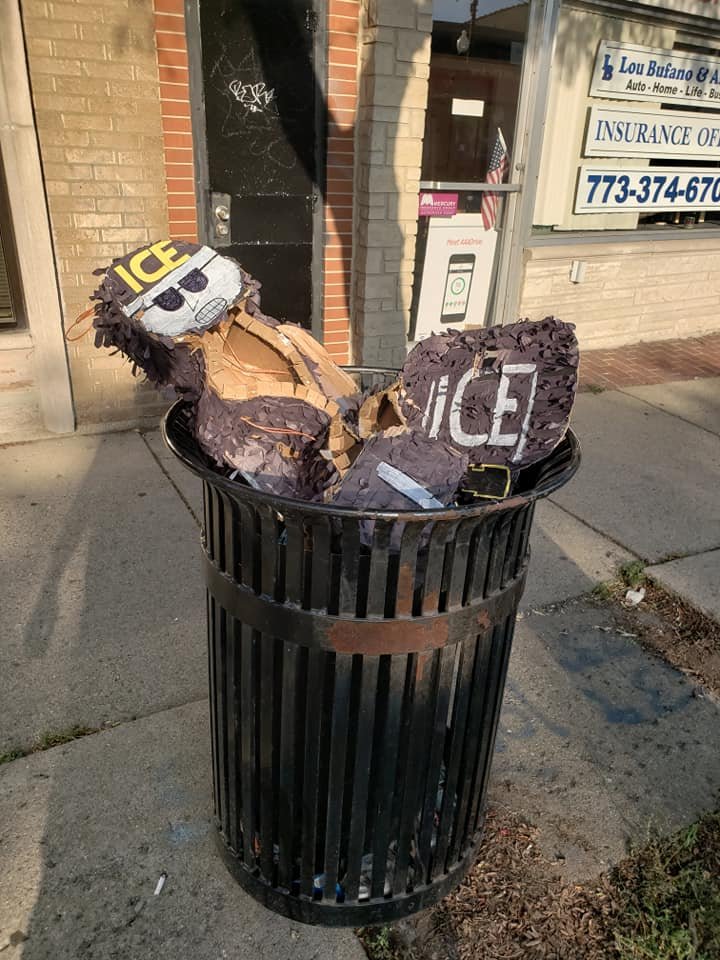 A photo of the piñata posted to the Los Brown Berets Facebook page
Los Brown Berets-Chicago
Marvin Covington, a member of the chamber of commerce, said although he wasn't warned about the presence of the piñata, the event proceeded along without any major issues.
"And it affected the event, and that's OK," Covington told CBS Denver. "It wasn't told to me, 'Hey, there's going to be an ICE piñata coming, but it was there."
Another children's game at the event also had participants try to throw a ball through a board shaped like President Donald Trump's head.
Anthony Martinez, state commander of Los Brown Berets of Chicago, said the activity was not meant to be considered a negative swing at law enforcement. Rather, he and others with Los Brown Berets hoped to make a statement about the federal government's deportation policy.
"Taking children from their parents, separating them" is wrong, Martinez said.
Martinez added that proceeds from the action will go towards helping asylum seekers.
In a post to their Facebook page, Los Brown Berets explained the decision in detail.
"Yes we are Radical and Controversial, we will always have people against us and that's why we are here to Serve, observe and protect those in need. A pinata is a Mexican tradition that shows hard work pays off. A pinata is Not meant to be violent, it's Our culture," the post said.
Commenters on that post expressed support, with several posting images of their own ICE piñatas or the famous Baby Trump balloon that has shown up at several protests since Trump was elected.
Los Brown Berets identify themselves as a peaceful civil rights movement dedicated to Chicano heritage and supporting the Chicano community.
Martinez said he wasn't sure whether his group would bring a pinata again to the next East Side Community Day next year.