Surprise! Kendrick Lamar Just Released His New Album 'Untitled Unmastered'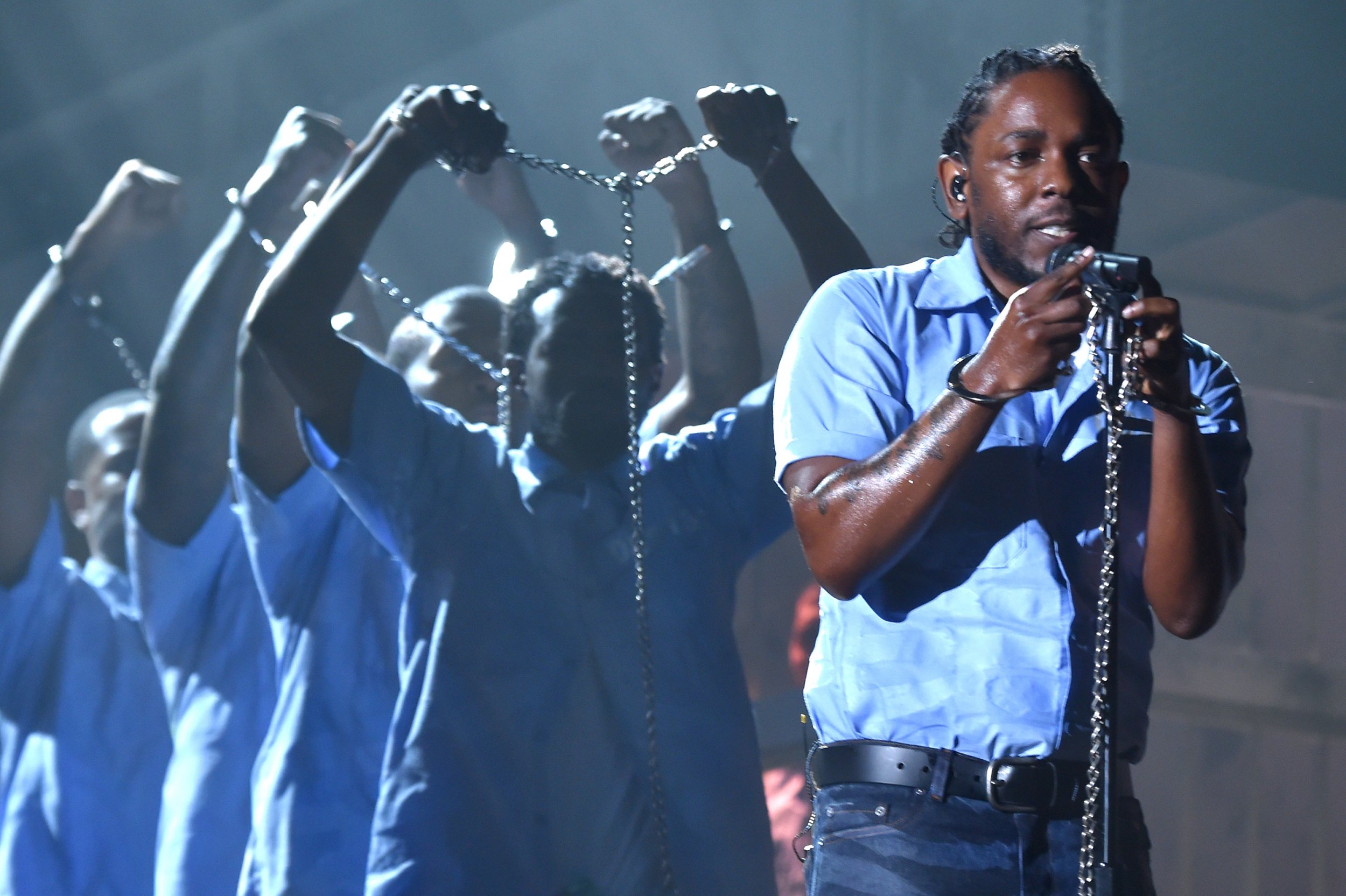 Kendrick Lamar surprised fans by releasing a brand new album, Untitled Unmastered, on Thursday night.
The rapper's eight-track album was released to iTunes, TIDAL and Spotify, and seemingly consists of previously unreleased, unmastered recordings made over the past three years.
None of the eight tracks has an official title, instead appearing to be named after the date each was recorded—the earliest of which is from May 2013.
The tracklisting reads as follows:
1. "untitled 01 08.19.2014."
2. "untitled 02 06.23.2014."
3. "untitled 03 05.28.2013."
4. "untitled 04 08.14.2014."
5. "untitled 05 09.21.2014."
6. "untitled 06 06.30.2014."
7. "untitled 07 2014 – 2016"
8. "untitled 08 09.06.2014."
Lamar, 28, posted a link to the album on iTunes on his Twitter account on Thursday, but shared little else in the way of information about the new music.
However, it seems, much like TIDAL's early release of Rihanna's Anti in January, the surprise was spoiled a few hours ahead of time—this time by Spotify. The music streaming service listed the record on its website some hours before its official release, reports music magazine XXL.
New music from Lamar had been speculated in recent days after his manager and record label head Anthony "Top Dawg" Tiffith teased new material to be released imminently from one of his artists.
On Tuesday, he posted on Instagram:
Lamar's latest album follows a year on from his third studio album, To Pimp a Butterfly, which was released in March 2015 and earned him a Grammy Award for Best Rap Album last month.