In Surprise Move, California Governor Proposes Vaping Ban, Similar to Trump's Planned Policy
The Democratic governor of California launched a plan Monday that is eerily similar to a plan devised one week ago by Republican President Donald Trump. Both plans aim to eradicate widespread usage of flavored e-cigarettes, or vaping, by underage citizens.
California Gov. Gavin Newsom on Monday launched a statewide awareness program to alert his state's residents of the dangers of smoking flavored e-cigarettes, otherwise known as vaping. Newsom said changing the flavor of vape is akin to targeting young people to inhale toxins into their systems before they fully understand the danger of any kind of smoking.
"Let's just dispense with any niceties. You don't have bubble gum flavor, mango-flavored tobacco products, unless you're trying to target an audience that you are losing. That's young people," Gov. Newsom said in this report Monday by the Los Angeles Times.
President Trump last Wednesday rolled out new guidelines that would put an end to flavored e-cigarettes after six reported deaths and more than 450 other serious lung-related issues stemming to vaping.
"It'll take several weeks for us to put out the final guidance that will announce all the parameters around the enforcement policy, and then there will likely be about a 30-day delay to effective date, as is customary," said Health and Human Services Secretary Alex Azar on the White House lawn.
The president and first lady Melania Trump both expressed concern as they have a child approaching adolescent years.
"I am deeply concerned about the growing epidemic of e-cigarette use in our children," Melania Trump wrote in a tweet. "We need to do all we can to protect the public from tobacco-related disease and death, and prevent e-cigarettes from becoming an on-ramp to nicotine addiction for a generation of youth."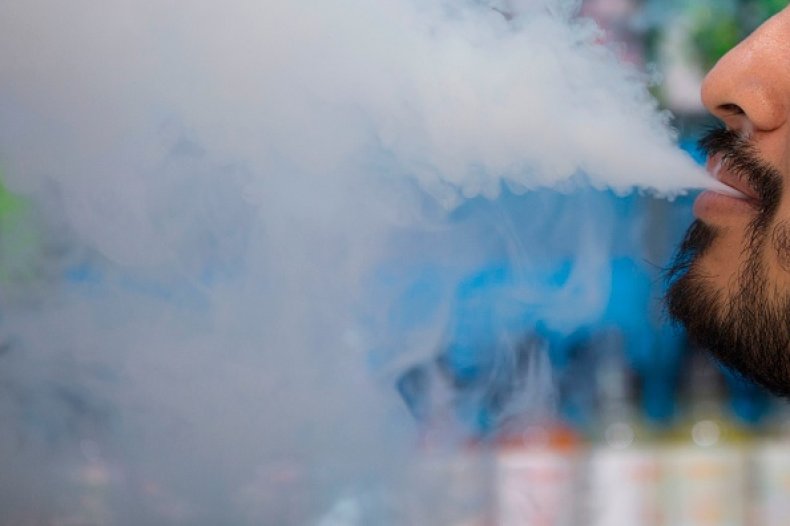 Newsom on Monday used executive action to direct his state's regulators to "reduce youth vaping consumption" by banning vaping products and their illegal off-market similarities.
The governor also earmarked $20 million for a vapor awareness campaign and directed state health officials to clearly place markers that warn people of the dangers of vaping.
"We've seen a skyrocket increase in the use of these flavored products by our children," Newsom said Monday. "As a father of four, this has been an issue that's been brought to the forefront of my consciousness."
Tony Abboud, the director of the Vaping Technology Association, an organization representing manufacturers and distributors of vaping products, said they plan to work with California and Newsom to curb youth vaping.
"We stand ready to work with the governor and interested stakeholders on thoughtful and effective laws and regulations that restrict youth access and do not unfairly advantage combustible cigarettes," Abboud said. "We also stand ready to work with the governor to allow legal and responsible vape small business owners the ability to continue to operate in a regulated market selling to adult consumers who rely on their access to these life-changing products."