Surprise: Republicans Love Cops, Hate College Professors, Study Finds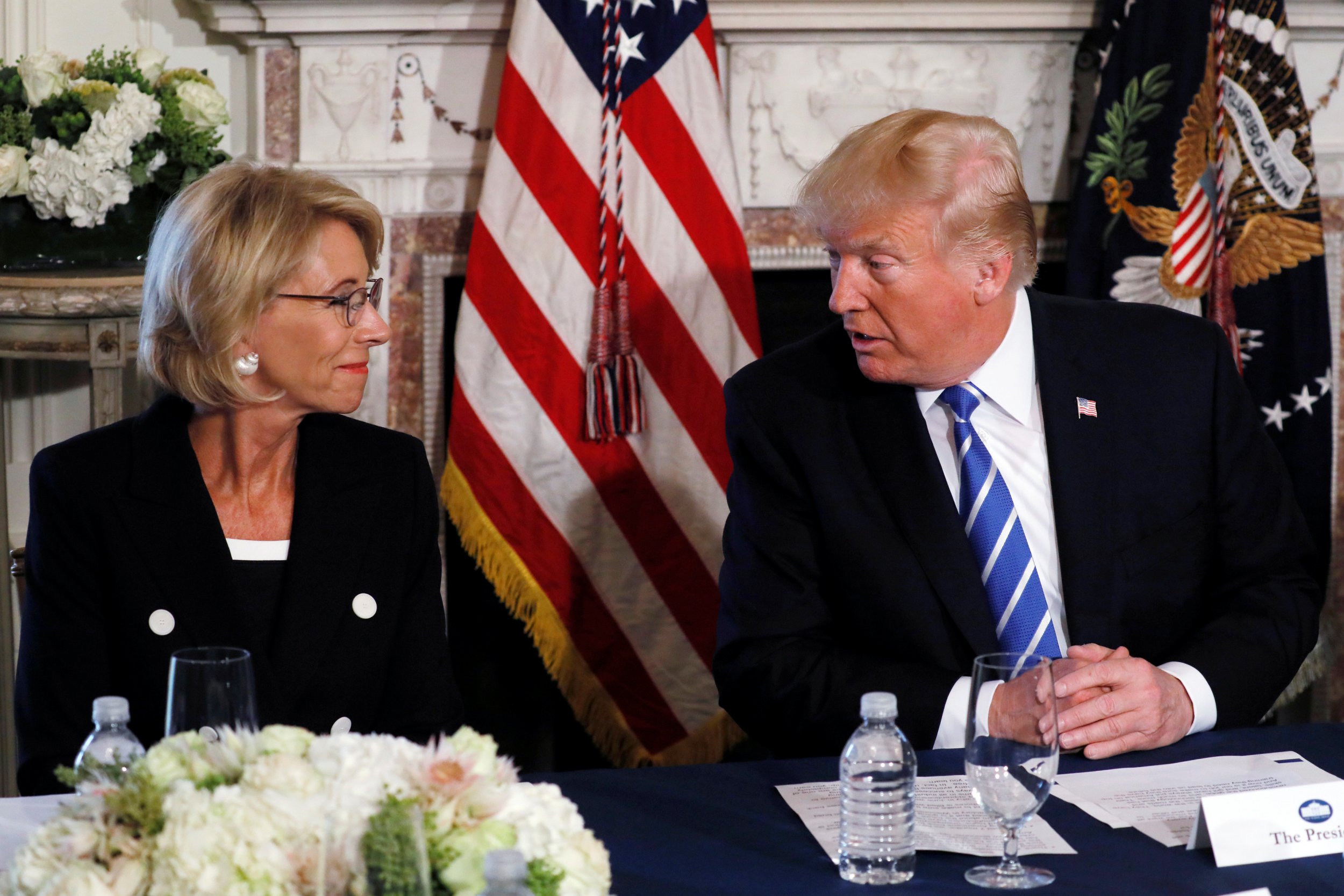 When it comes to teachers and college professors, Americans are divided by their politics. A Pew Research Center survey published Wednesday revealed Republicans rated teachers and professors much lower than Democrats.
The survey, which was based on a feelings thermometer (0 coldest, 100 warmest), found that Republicans only rated teachers a 72 and college professors a 46 on the scale. Democrats felt much more warmly toward educators, rating teachers an 86 and professors a 71 on the scale.
The study also found that Republicans are warmer to police officers than Democrats, but both parties feel warmly about the military.
The sharp difference in partisan views between education has been more apparent this past year. In another previous study by the Pew Research Center, 58 percent of Republicans said colleges and universities negatively impact the country.
Secretary of Education Betsy Devos kicked off her "Rethink School" tour in Casper, Wyoming, this week, where she discussed her vision on how to make schools more innovative and engage their students.
"It's time to rethink schools," Devos said. "For far too many kids, this year's first day back to school looks and feels a lot like last year's first day back to school. And the year before that, and the generation before that, and the generation before that."
Like many Republicans, Devos favors school choice. During her speech, Devos praised Wood's Learning Center's district for allowing parents to choose a school for their children.
The Pew study also found that Republicans and Democrats reported an increase in opposing views toward one another in the past year. Roughly 76 percent of Republicans have a negative view of Democrats, a 33 percent jump since December 2016. Similarly, 70 percent of Democratic voters express a cold view toward Republicans, a 56 percent increase since December.