Surprising Books That Were Banned—And The Reasons Why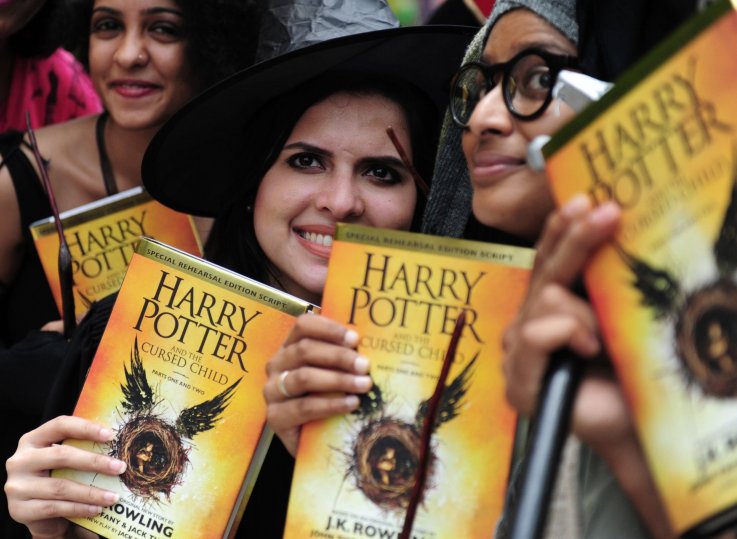 The topic of free speech in schools remains permanently in the headlines. Politicians and commentators frequently skirmish with college groups over no-platforming speakers and questioning gender and race in curriculums.
"Today, freedom of speech and thought have come most under attack on the college campus," Attorney General Jeff Sessions said at a forum on free speech in higher education hosted Monday by the Justice Department. "The most important time to defend a valued right is when it is being attacked or eroded."
Yet a crucial issue is often left out of the educational free speech debate—the books, chosen by librarians and teachers, that are struck off curriculums due to complaints from students and parents.
Every year, the American Library Association's Office for Intellectual Freedom celebrates the issue with Banned Books Week. This year it falls between September 23 and 29 with the theme "Banning Books Silences Stories," which, the OIF says, is a reminder to speak out against the "tide of censorship."
The OIF says that 416 books were challenged or banned in 2017, a number it reached after reviewing reports from libraries, schools and the media. But it estimates that 82 to 97 percent of challenges remain unreported, so the figures are just a tiny proportion of the full story.
Taboo issues are a recurring reason why books still continue to be banned in U.S. educational and community spaces. Last year's most challenged book, Thirteen Reasons Why by Jay Asher, deals with teen suicide.
Other books in the top 10 most challenged list have been cited for depicting LGBT characters (And Tango Makes Three), promoting Islam (The Kite Runner) and violence (To Kill a Mockingbird).
Believing that To Kill a Mockingbird is too violent to be taught in schools may seem absurd to many, but history teaches us that people will find a multitude of bizarre reasons to ban books that make them uncomfortable.
To honor Banned Books Week, we list some of the most surprising books to have been prohibited—and the often mind-boggling reasons why.