Surveillance Video Shows Day Care Teacher Who Claimed Girl Fell Was Actually Flung Across the Room
Surveillance footage at a St. Louis County, Missouri, daycare center revealed a teacher slammed a 3-year-old girl against a cabinet, causing the girl's head to split open on February 1.
In a note sent home to parents, the teacher at Brighter Day Care and Preschool had initially claimed she fell as a reason for the child's injury. "Bump her head, when she fall out on carpet," the "unintentional injury form" sent to the family said.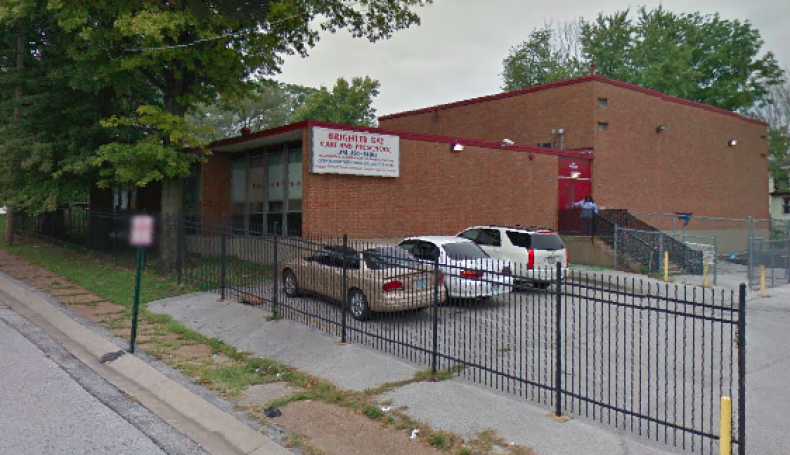 However, surveillance video shows the little girl calmly standing near a chair for two minutes before the teacher walks across the room towards her. The teacher can be seen grading the girl's arm and dragging her before she throws her against a cabinet, Sgt. Kevin Smith of the North County Police Cooperative told the St. Louis Dispatch.
The three-year-old was taken by ambulance to a hospital with a deep cut on her head. She received seven stitches and was later hospitalized for three days when the wound became infected, the newspaper reported.
"In no world did this family have any idea that what was called a fall was actually an assault until they came to see that video," family attorney Jennifer Hansen told KTVI.
Hansen said that the daycare direct told the family she did not watch the surveillance video until the family was with her. Five days after the incident, one of the child's family members recorded the video from a surveillance monitor with her cellphone.
"The daycare could've reviewed that footage at any time," Hansen said. "They didn't and they allowed the daycare worker who assaulted this little girl, to continue to work at the facility for five additional days."
While investigating the incident, police discovered a second victim, Smith said. The second child sustained puncture wounds to the skin but was doing "pretty well now," the officer said.
The workers involved in both incidents were no longer employed by the daycare center. "We can assure you the children are no longer in danger," Smith added.