Only 18 Percent of Americans Changed Their Behavior After #MeToo Movement, Survey Finds
While the recent #MeToo movement has propelled the nation's conversation about what kind of behavior is acceptable, particularly in the workplace, it may not have altered most people's behavior significantly.
A new poll revealed that despite the #MeToo movement, few Americans have changed their actions.
"Overall, about half of Americans—48 percent—say that the #MeToo movement has increased discussion about what's appropriate in their workplace, although only 18 percent say they've personally changed their behavior as a result of the increased attention to harassment," an NBC News/Wall Street Journal poll said this week.
As allegations and stories about producer Harvey Weinstein ripped through Hollywood last fall, accounts by women from all walks of life started gaining attention. With the movement's increased visibility, many said it opened the door to addressing abuses that have long been shadowed in the workplace.
As efforts were ramped up to address accountability and transparency across all sectors, data researchers looked to examine the scope of sexual harassment across the nation in its wake.
The poll also found that six in 10 working women feel they aren't seen as equals by males in the workplace—a figure that has stayed "virtually unchanged since the poll asked the same question in 1999."
It underscored how a majority of Americans believe sexual harassment is being "appropriately addressed." But it also said that 36 percent of Americans feel the response has "gone too far."
One of the first studies this year, which has been credited as one of the most comprehensive looks at the prevalence of sexual harassment, was from the nonprofit Stop Street Harassment. The organization looked at the facts behind the movement in January, and found that 81 percent of women and 43 percent of men said they experienced sexual harassment or assault at some point in their lifetime.
Compared to other nationwide polls, it showed higher numbers because of the expanded definition of sexual harassment, which included a "continuum of experiences," like verbal sexual harassment such as catcalls and whistles.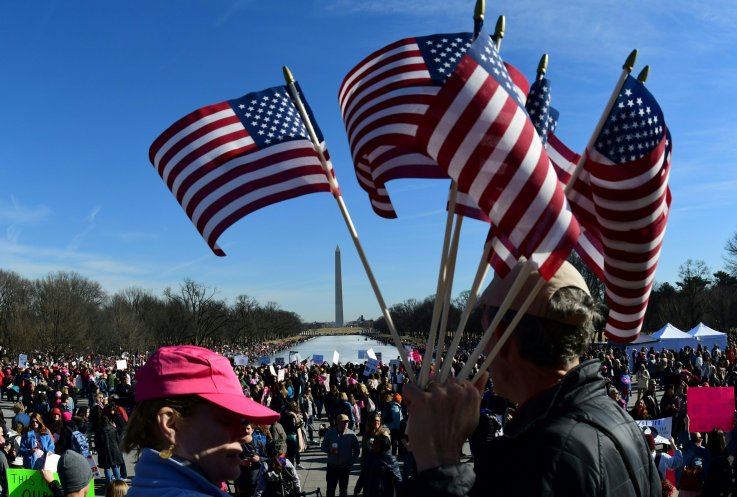 Across the board, from Hollywood to Congress to the United Nations, a systematic change has taken place. The Producers Guild and the Academy of Motion Pictures Arts and Sciences implemented new codes of conduct and rules for better behavior on sets. When a recent Guardian report came out stating that sexual abuses were "rife" among staff at the United Nations, the world body took immediate steps to address the issue, such as protecting those who came forward with claims.
Only 18 Percent of Americans Changed Their Behavior After #MeToo Movement, Survey Finds | U.S.