Survey Scammers Targeting People Who Just Got COVID Shot, Offer Free Prizes
A new online scam targets people who have been vaccinated against COVID-19, offering prizes in exchange for filling out a post-vaccination survey online. However, the scammers don't want to reward people—they want people's credit card numbers and personal information so they can steal their money and use their identities.
Victims of this scam often receive text messages or emails promising cash or prizes, like an iPad tablet device, in exchange for filling out a vaccine survey, the Department of Justice (DOJ) said in a Wednesday statement. The offers tell people that they just need to pay for shipping and handling or enter their bank account information to receive the prize. But when people provide this information, they get charged for the fees and they never receive the promised prizes.
The surveys themselves sometimes ask people for personally identifiable information (PII). Scammers can use PII to steal people's identities. They can then use those identities to commit fraud or sell them for other criminals to use.
This scam in particular also targets elderly vaccine recipients who may not always know how to spot online scams.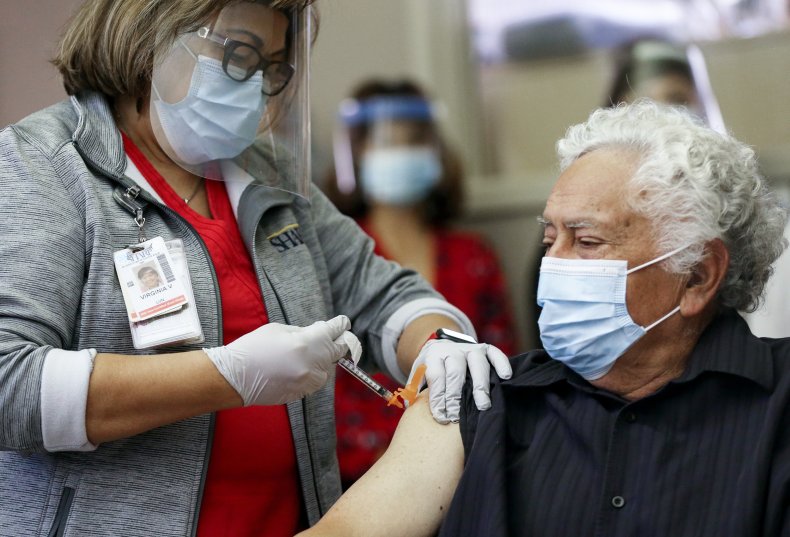 "Unless from a known and verified source, consumers should never click on links in text messages or emails claiming to be a vaccine survey," the DOJ wrote.
The messages may sometimes look like they come from well-known government agencies, financial intuitions, shipping companies and social media companies, the DOJ continued. Merely clicking on a message's link can cause a person's computer or phone to download software that allows hackers to collect their web data and other PII.
Sometimes the messages also contain contact information for anyone who has questions. But people should avoid contacting those entities, the DOJ advised. Instead, people with inquiries should contact the companies directly using the customer service contact information available on the companies' official websites.
These kinds of scams are known as "phishing" scams because they can be compared to actual fishing. Scammers set out "lures" and "bait," like the offer of free prizes, in order to "hook" a "fish"—an unwary internet user—in the "sea" of web users.
The DOJ's Transnational Elder Fraud Strike Force, a group that investigates foreign-based fraud schemes that disproportionately harm American seniors, said the vaccine survey scam is just one of numerous phishing schemes currently in use.
Other such scams include romantic scams where individuals on dating apps ask for PII, scammers posing as government agencies to ask for people's Social Security numbers, lottery scams involving the false promise of prizes as well as tech-support scams where people receive messages warning about false computer or account problems.
Newsweek contacted the DOJ for comment.