'Surviving Jeffrey Epstein': 5 Surprising Revelations From Lifetime Doc
Lifetime's four-part documentary series about the disgraced financier and registered sex offender, Surviving Jeffrey Epstein premiered on Sunday night with two episodes.
Like Netflix's Jeffrey Epstein: Filthy Rich, the series explores insights from members of Epstein's inner circle and telling the stories of eight key survivors.
According to Lifetime, the four-hour documentary series reveals the "full extent and horrors" of Epstein's sex trafficking network, as well as his "connections to the rich and powerful on both sides of the Atlantic, used to cover-up his prolific and sordid crimes."
Here are some of the most surprising findings from Surviving Jeffrey Epstein.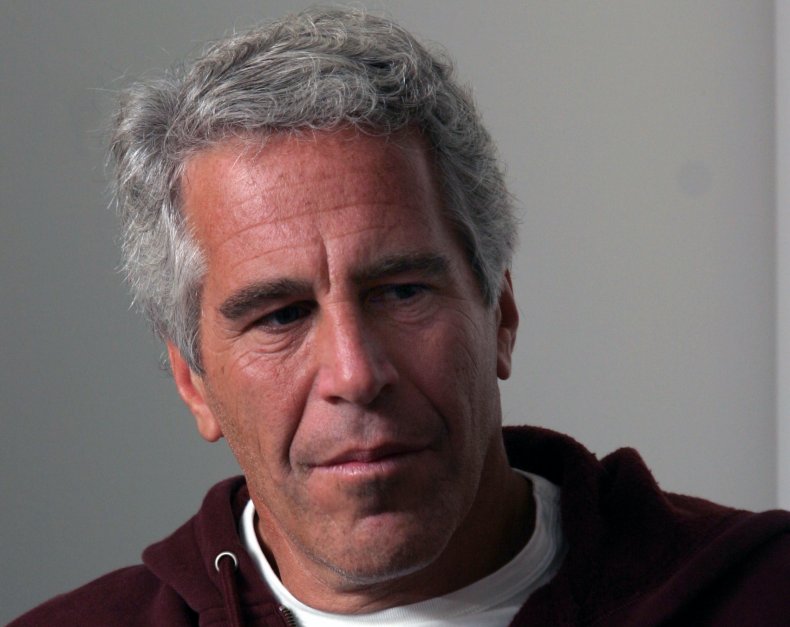 Paris Hilton
The documentary claims that Ghislaine Maxwell suggested Paris Hilton would be "perfect" for Epstein.
In episode four, Christopher Mason, a journalist and former acquaintance of Maxwell alleges that she expressed interest in the heiress once at a party.
"A friend of mine was at a party and Ghislaine said, 'Oh my God, who's that?' and was looking at this pretty, young, sort of teenage girl," Mason says.
"And she said, 'Do you know her?' My friend said, 'Yes, she's called Paris Hilton.' And Ghislaine said, 'God, she'd be perfect for Jeffrey. Could you introduce us?'"
Maxwell was arrested in July and is charged with conspiring with Epstein to sexually abuse minors.
Bachelor of the Month
Epstein was once named 'Bachelor of the Month' by Cosmopolitan magazine back in 1980.
A snippet from the publication is shown, with the piece reading: "Financial strategist Jeffrey Epstein, 27, talks only to people who make over a million a year! If you're 'a cute Texas girl', write this New York dynamo at 55 Water St, 49th floor, NYC 10041."
How Epstein manipulated vulnerable people
The documentary shows how Epstein would target vulnerable victims. Dr. Barbara Ziv, a psychiatrist and a key expert witness during Harvey Weinstein's and Bill Cosby's trials spoke about his tactics.
"He was manipulating vulnerable and alone individuals. Girls that he knew wouldn't have any adults in their life who would stand up for them," she says. "And I think that's part of the deviance for Jeffrey Epstein."
Dr. Ziv later explained: "His behavior really was sociopathic: manipulativeness, superficial charm, lack of anxiety, and predominantly, lack of empathy. He made a choice to act on these sexual impulses in the way he did. And he made a choice to exploit vulnerable individuals."
The birthday song
Mason recalls how he was instructed by Maxwell to write a birthday song for Epstein's 40th.
"I barely knew him, but Ghislaine was very specific about certain phrases and information that had to be in the song," he says in episode one.
Mason describes the birthday gathering as "six guys wearing black tie."
"[Maxwell] asked me to knock on the door at the appointed hour, walk in, sit on the floor, and perform this song," he adds.
As for the song itself, Mason read out some of the uncomfortable lyrics.
"He sure looks older but it's clear from his smile, the older he gets, the more juvenile. Ghislaine is lavishing him with her affections, she claims he has 24-hour erections," he says.
Dalton
Epstein was once a teacher at an esteemed Manhattan prep school, Dalton.
In the documentary, Susan Semel, a former teacher at the school explained how Epstein wasn't like a "typical" member of staff.
"Usually, [teachers] did not sport wide lapels, gold chains, and open shirts exposing a certain amount of chest. Straight out of Saturday Night Fever," she says.
Surviving Jeffrey Epstein continues on Lifetime on Monday, August 10, at 8 p.m. ET/PT.