'Surviving R. Kelly Part II': Who is Faith Rodgers and What's Happened to Her Since Filming the Documentary?
Although the first episode of Surviving R. Kelly Part II, which aired on Lifetime on Thursday mostly focuses on R. Kelly's history, the alleged sexual abuse he experienced as a child, and the fallout of the first explosive season of the show, the episode also features more of Faith Rodgers.
Rodgers claims in the documentary to have been in a relationship with the singer for a year when she was 19. After the alleged relationship ended, Rodgers sued the singer in May 2018 for sexual battery, false imprisonment and for failing to disclose a sexually-transmitted disease.
Court documents seen by Variety at the time of the lawsuit alleged that R. Kelly abused Rodgers, "mentally, sexually and verbally." The suit said: "Defendant, R. Kelly, locked Plaintiff in secluded areas including rooms, studios and motor vehicles, for extended periods of time in order to punish Plaintiff for failing to please Defendant sexually and/or for perceived offences and violations of his prescribed code of conduct."
As noted in the documentary, "R. Kelly has denied all claims relating to sexual assault, domestic violence/abuse and sexual misconduct with minors." The singer's attorney has been contacted for additional comment.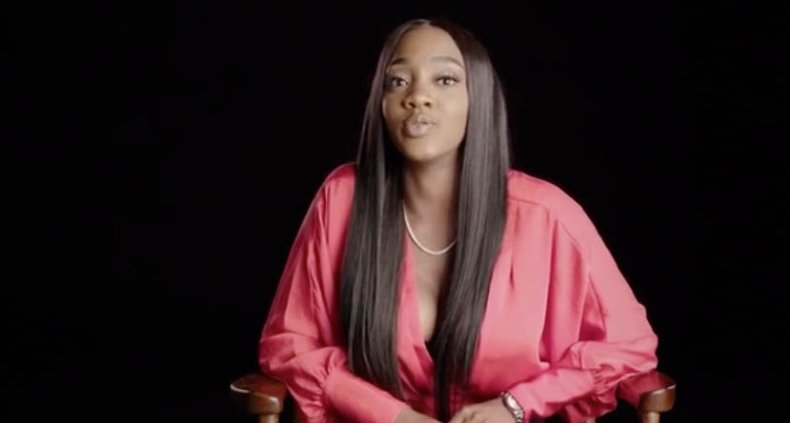 Surviving R. Kelly Part II details the allegations but mostly focuses on the impact the alleged abuse had on Rodgers' life.
Among the allegations made in the documentary is that Kelly sent a threatening letter to Rodger's attorney Gloria Allred, that the stress of the fallout caused Rodgers to have an epileptic seizure, and that nude photos of her were leaked in order to discredit her as a victim.
In the documentary, Rodgers said of the experience, "My relationship with R. Kelly costed [sic] me my confidence, my respect, my love for myself."
Rodgers also claimed she received hate mail from the singer's fans. She said: "It was definitely a lot of nasty, all type of hate, texting, phone calls. I had to change my number."
R. Kelly is currently in jail on multiple state and federal charges of sexual abuse. He will stand trial in federal court in Chicago in April and then in New York in May.
In an interview with CBS News, Rodgers said that "if anything, it's kind of worse since he's in jail."
"It's a whole bunch of angry fans, so it really hasn't gotten any better. Knowing he's in jail, that's just knowing he's not hurting anybody else, but people who he hurt are still being affected," Rodgers explained.
Speaking to CBS News, an R. Kelly attorney said: "I have not seen the show, Surviving R. Kelly Part II, so I do not know what lies and distortions they are planning to air. But both of these women are simply out to exploit their past connection to R. Kelly. Look at their social media, they are not victims, they are profiteers."
Steve Greenberg, who is representing the "Ignition" singer, issued a statement on Twitter Thursday reading: "We are incredibly disappointed that Lifetime has chosen to again air a one-sided, factually unsupported propaganda piece against R. Kelly, so that they may continue to profit from these specious allegations. No third party has confirmed any of the outrageous accusations that are being made.
"We look forward to our day in court when these stories will be subjected to the crucible of cross-examination and the scrutiny of one or more juries, and the day R. Kelly can again perform for his millions of fans who know the truth."
Surviving R. Kelly Part II: The Reckoning is airing nightly this week at 8 p.m. ET on Lifetime.