One of the most startling aspects of Surviving R. Kelly Part II: The Reckoning, which began on January 2 on Lifetime, was what happened to the accusers of R. Kelly after they appeared in the first season. In the new documentary, accusers like Faith Rodgers and Asante McGee discuss receiving threatening letters, getting harassed in public and having their nudes leaked online.
Then there was the section about "Surviving Lies", the Facebook page that, according to Jezebel, featured audio and video attempting to discredit McGee's claims specifically that Kelly had abused her—claims Kelly denies.
The Lifetime documentary does not reveal who set up the account, but former Kelly employee Jen Emrich did say in the doc that she told Kelly that he should "speak out" and spoke of her support of the page.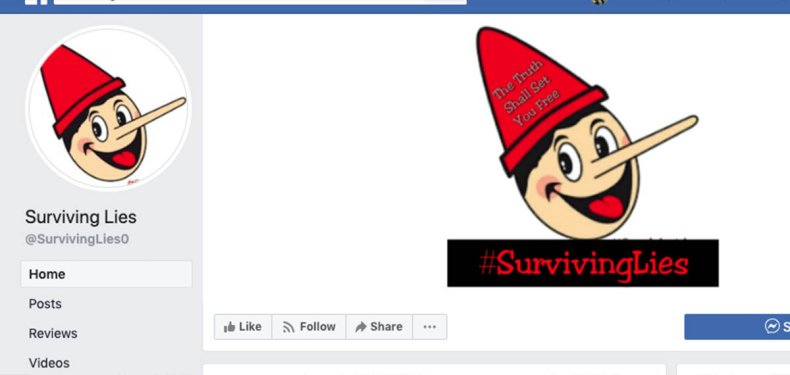 "Surviving Lies" was released on the day the first episodes of Surviving R. Kelly were released on Lifetime, but the page was short-lived. The following day, according to Buzzfeed tech reporter Ryan Mac on Twitter, the page had been closed down, with Mac quoting a spokesperson who told him: "The Page violated our Community Standards and has been removed. We do not tolerate bullying or sharing someone's private contact information and take action on content that violates our policies as soon as we're aware."
The original page no longer exists on Facebook, but a number of copycat pages have sprung up. Of these, only one has posted since the release of the second part of the documentary. Recently, for example, the page posted, "The 2 Caucasian women are telling the truth! Believe them!" This is seemingly a reference to Emrich and her sister, R. Kelly's former personal assistant Lindsey Perryman-Dunn.
Among other claims in the documentary, Perryman-Dunn said of the accusers: "Do you know what they're upset about? That they didn't get the limelight until they were on Lifetime television."
Though it is still unclear who is behind the new incarnations of Surviving Lies, Kelly himself is unlikely to still be involved. He is currently in jail, waiting for a number of his cases to go to trial. However, the original page was reported to be run by Kelly and his team by TMZ, who reported in January 2019 that "sources close to Kelly" were launching a website called survivinglies.com.
The URL survivinglies.com, however, was still available for purchase as of January 3, 2020.
Surviving R. Kelly Part II is airing nightly this week on Lifetime.