Susan Collins Becomes Fourth Republican Senator to Back Gay Marriage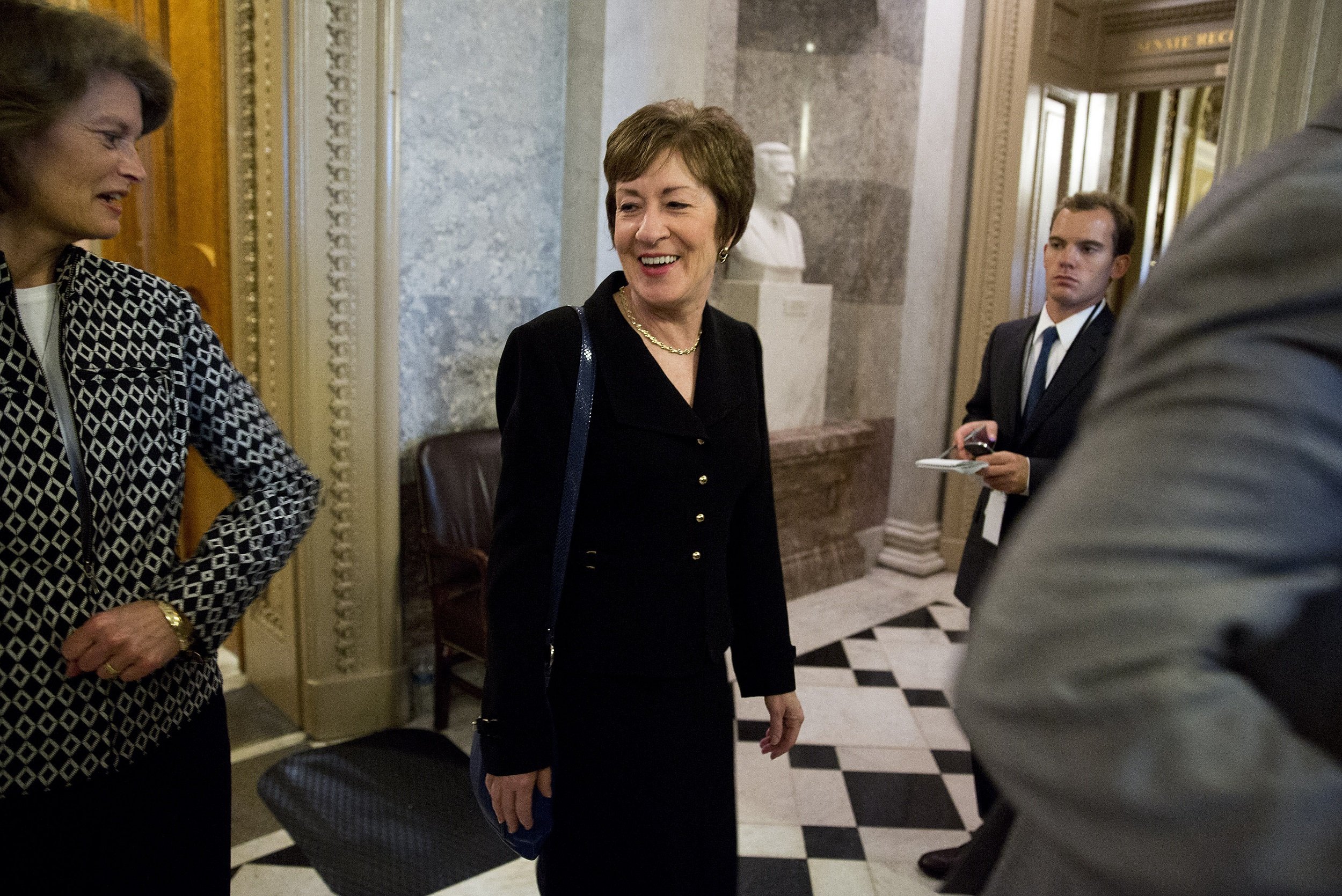 Senator Susan Collins (R-Maine) became the fourth Republican senator to publicly support marriage equality on Wednesday. Collins announced her position in Maine's Bangor Daily News, right after LGBT rights group Human Rights Campaign (HRC) endorsed her for re-election.
"A number of states, including my home state of Maine, have now legalized same-sex marriage, and I agree with that decision," Collins wrote. Voters in Maine outlawed same-sex marriage in 2009 and legalized it in 2012.
Collins has twice voted against proposed constitutional amendments to define marriage as between a man and a woman, and the third time she has been endorsed by the HRC, according to the Associated Press. She also co-authored legislation that led to the repeal of Don't Ask, Don't Tell, the military's now-defunct ban on openly gay service members.
Collins had a 55-point lead over her Democratic opponent Shenna Bellows as of earlier this week. Bellows is a former executive director of the Maine Civil Liberties Union and has campaigned publicly in support of same-sex marriage. She previously attacked Collins for her lack of action on the issue of marriage equality, even after Maine voters approved a referendum in 2012 legalizing same-sex marriage, the Associated Press reports.
Collins joins Republican senators Mark Kirk of Illinois, Rob Portman of Ohio, and Lisa Murkowski of Alaska in their public support of same-sex marriage. Among Democratic senators, only senators Mark Pryor of Arkansas, Joe Manchin of West Virginia and Mary Landrieu of Louisiana have yet to state support for marriage equality.