Susan Rice, Tammy Duckworth Weigh in on Joe Biden's Possible Running Mate
Senator Tammy Duckworth of Illinois and former National Security Adviser Susan Rice weighed in on Sunday on presumptive Democratic presidential nominee Joe Biden's possible running mate, as both women's names have been floated as potential contenders.
Rice, who first served under former President Barack Obama as ambassador to the United Nations before taking on the national security adviser role, was asked about the possibility of serving as Biden's vice presidential candidate during an interview with NBC News' Meet the Press. She quickly responded by saying: "Let's not get ahead of ourselves here."
"Joe Biden needs to make the decision as to who he thinks will be his best running mate and I will do my utmost, drawing on my experience, years in government, years of making the bureaucracy work," she said.
"I am going to do everything I can to help get Joe Biden elected and help him succeed as president," Rice said.
Biden confirmed earlier this year that he would select a woman as his running mate. However, he has been urged by many Black American leaders to select a Black woman specifically. While Rice would meet that standard, Duckworth, who is Asian American, would not. The senator was asked about this during an interview with CNN's State of the Union.
"I'm sure Vice President Biden will pick the right person to be next to him as he digs this country out of the mess that Donald Trump has put us in," Duckworth said, while saying that Black voters are key to victory for Democrats in November.
"I'll do whatever I need to do to support him," the senator added. "It's one team, one fight." Duckworth said that Biden "knows best" who should be his running mate.
Newsweek reached out to the Biden campaign for comment, but did not receive a response by the time of publication.
Other prominent women floated as vice presidential contenders include Senators Kamala Harris of California and Elizabeth Warren of Massachusetts. Congresswoman Val Demings of Florida, Atlanta Mayor Keisha Lance Bottoms, and former Georgia gubernatorial candidate Stacey Abrams have also been suggested as possible options.
Biden told CBS News political correspondent Ed O'Keefe last week that he planned to announce his vice presidential pick by early August. "Several weeks before the convention, I believe," the former vice president said.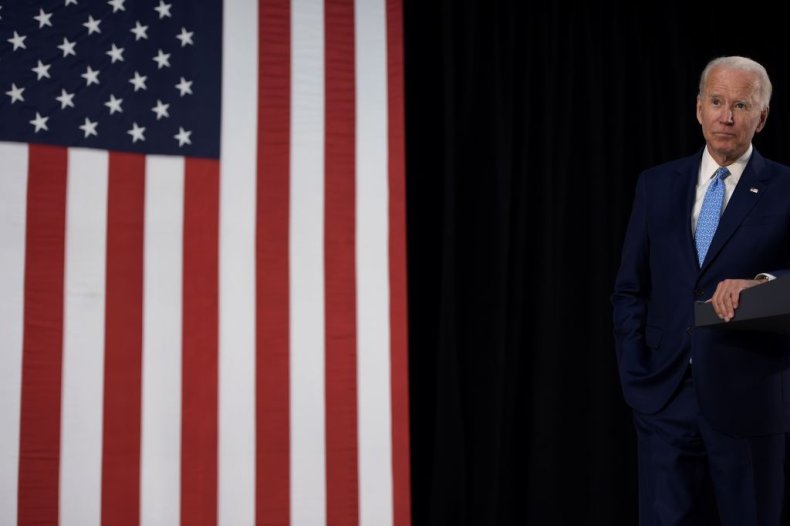 Polling by Morning Consult in early June showed that an increasing number of voters believe that selecting a woman of color as a running mate should be an important priority for Biden. Among Democrats, 46 percent said it was somewhat or very important, an increase of 10 points since April. Twenty-four percent of Democrats said the same, an increase of 7 points since April.