Susan Sarandon: Hillary Clinton Would Have Been a 'Very Dangerous' President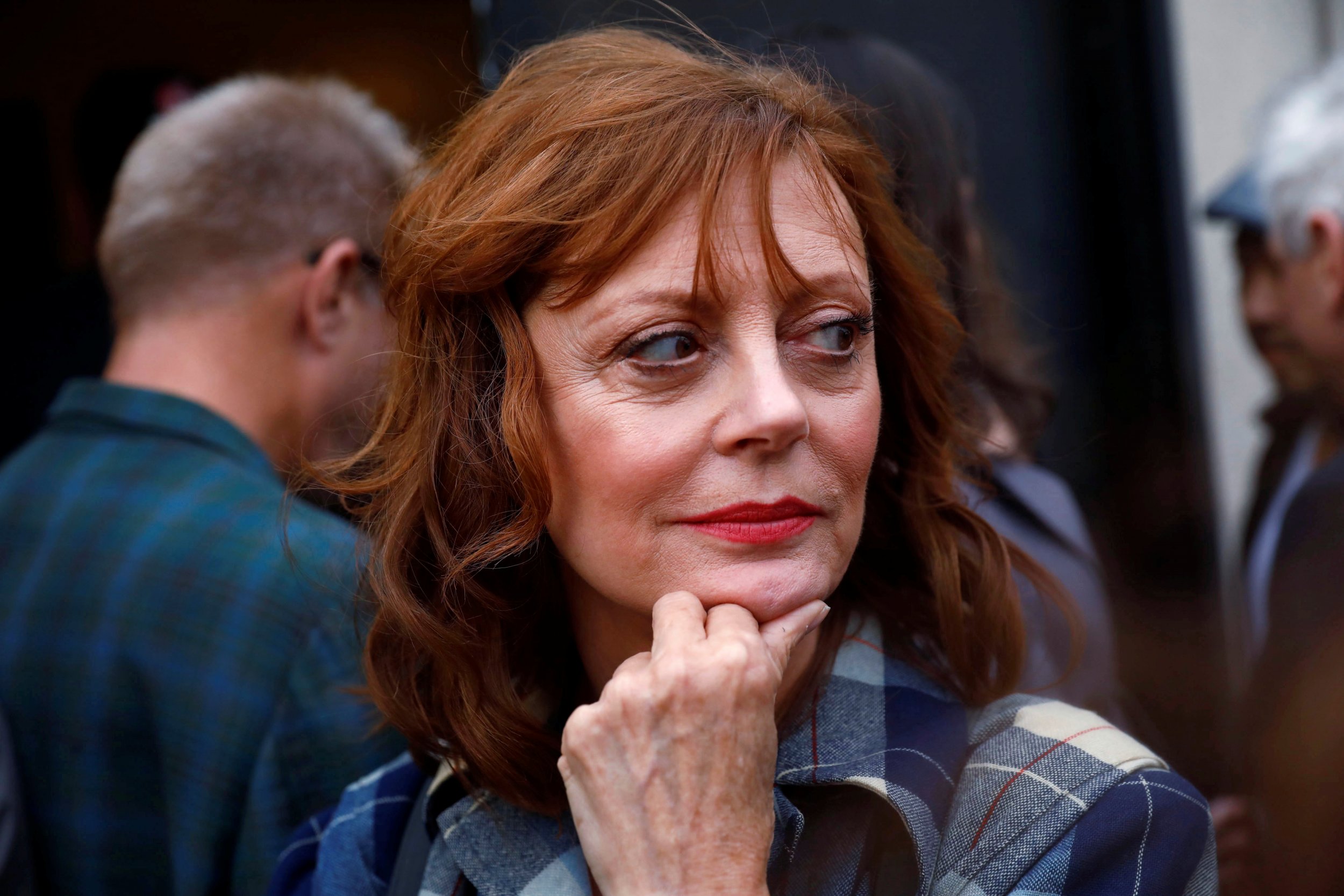 Susan Sarandon says she believes Hillary Clinton would have been a dangerous president and she doesn't regret voting for Jill Stein– an opinion she says has resulted in verbal attacks from Hillary supporters.
In an interview with The Guardian, the 71-year-old actor rejected the idea her decision to vote for the Green candidate was a protest vote, maintaining the Bernie Sanders write-ins were more of a protest, and said New York was an easy place to vote for Stein.
Asked if she had previously commented that Clinton would have been more dangerous than Trump, the actor told The Guardian: "Not exactly, but I don't mind that quote. I did think she was very, very dangerous. We would still be fracking, we would be at war [if she was president]. It wouldn't be much smoother. Look what happened under Obama that we didn't notice."
Criticizing some of the actions of former president Barack Obama, Sarandon added: "She would've done it the way Obama did it, which was sneakily. He deported more people than have been deported now. How he got the Nobel peace prize I don't know. I think it was very important to have a black family in the White House and I think some of the stuff he did was good. He tried really hard about healthcare. But he didn't go all the way because of big pharma."
And despite voting for a green candidate and being outspoken about issues including the environment, Sarandon says she has incurred the wrath of the leftover from her refusal to vote for Clinton in the 2016 presidential election.
"I got from Hillary people 'I hope your crotch is grabbed', 'I hope you're raped'. Misogynistic attacks," Sarandon said in the interview.
"Recently, I said 'I stand with Dreamers' [children brought illegally to the US, whose path to legal citizenship – an Obama-era provision – Trump has threatened to revoke] and that started another wave," she added, explaining left-wing voters responded to her Dreamers message by telling her: "How dare you! You who are responsible for this!"
"I'm not attacked from the right at all," Sarandon added.