Susan Sarandon Hits Out at Woody Allen Over Child Abuse Allegations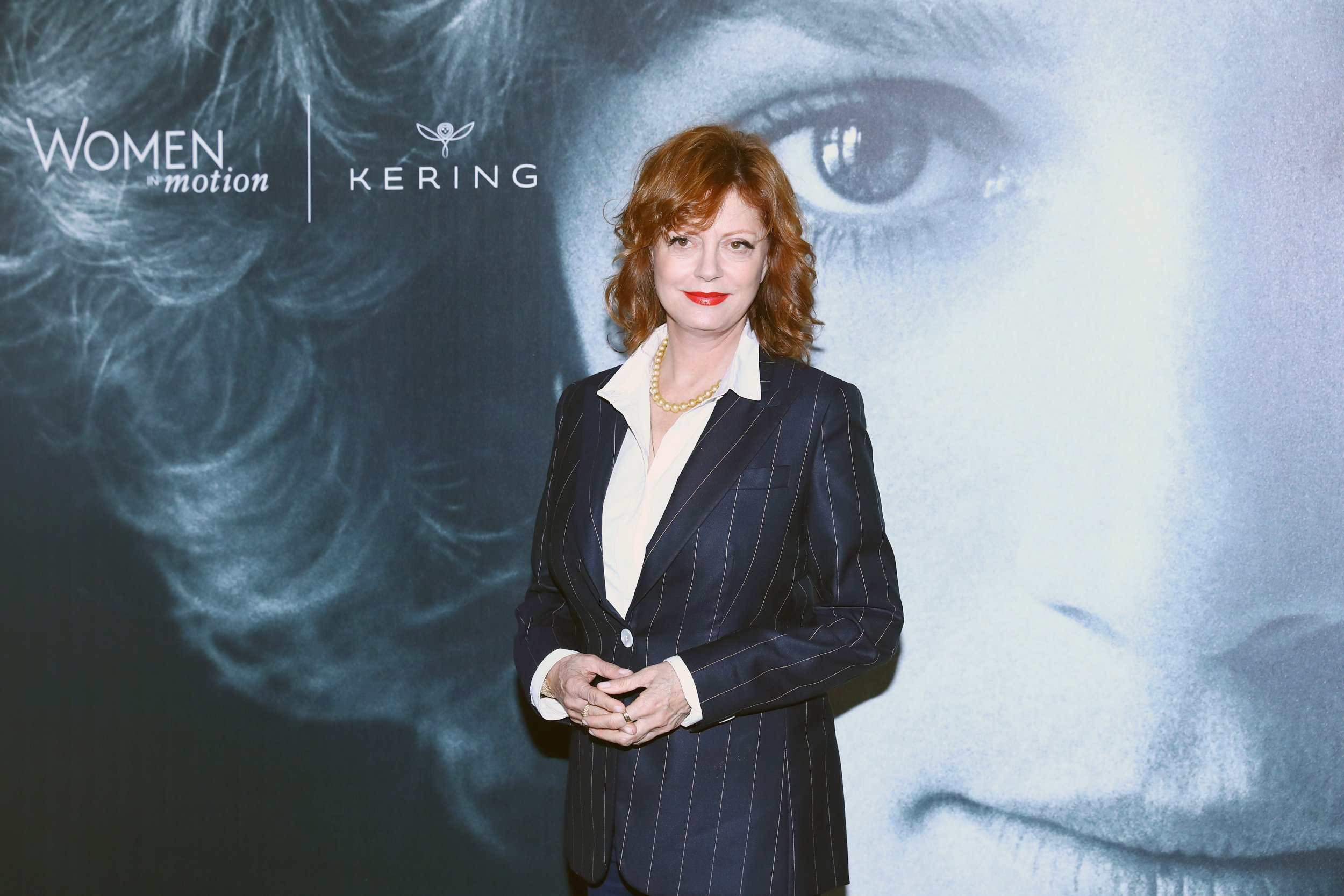 Since Cannes Film Festival began last Wednesday with Woody Allen's Café Society as the opening film, a cloud has hung over the movie industry's annual self-congratulatory getaway in the south of France as allegations of child sex abuse returned to haunt Allen. And on Sunday, actor Susan Sarandon became one of the first prominent Hollywood names to publicly admonish the filmmaker.
Allen's premiere last week was somewhat overshadowed by an essay written by his estranged son Ronan Farrow, revisiting his sister Dylan Farrow's accusations of molestation by her adoptive father during his relationship with actor Mia Farrow in the early 1990s. In the piece, published by The Hollywood Reporter, he claimed there was whitewashing of the allegations—with the media failing to bring Allen to task and actors continuing to line up to work with him.
On Sunday, however, during a Kering Women in Motion Talk panel at Cannes celebrating the 25th anniversary of Thelma and Louise, Farrow gained something of an ally in Sarandon, who told reporters she had "nothing good to say about Woody Allen."
Sarandon, 69, was asked by one journalist what she thought of Allen recently saying he "didn't really have anything to draw on" to make a film about an older woman and a younger man. His protagonists tend to center on a younger female with an older man.
The Guardian quotes the actor as saying: "I have nothing good to say about Woody Allen, so I don't think we should go there."
Pressed further, she added: "I think he sexually assaulted a child and I don't think that's right … It's gotten very quiet in here, but that's true."
Dylan Farrow's claims of abuse were investigated by police in 1993, following his split from Mia Farrow and subsequent relationship with Farrow's adopted daughter Soon-Yi Previn, but no charges were brought against Allen.
In 2014, Dylan publicly penned a letter about the trauma she purportedly experienced. Allen again denied any wrongdoing.