Third Party Votes Could Have Cost Hillary Clinton the Presidency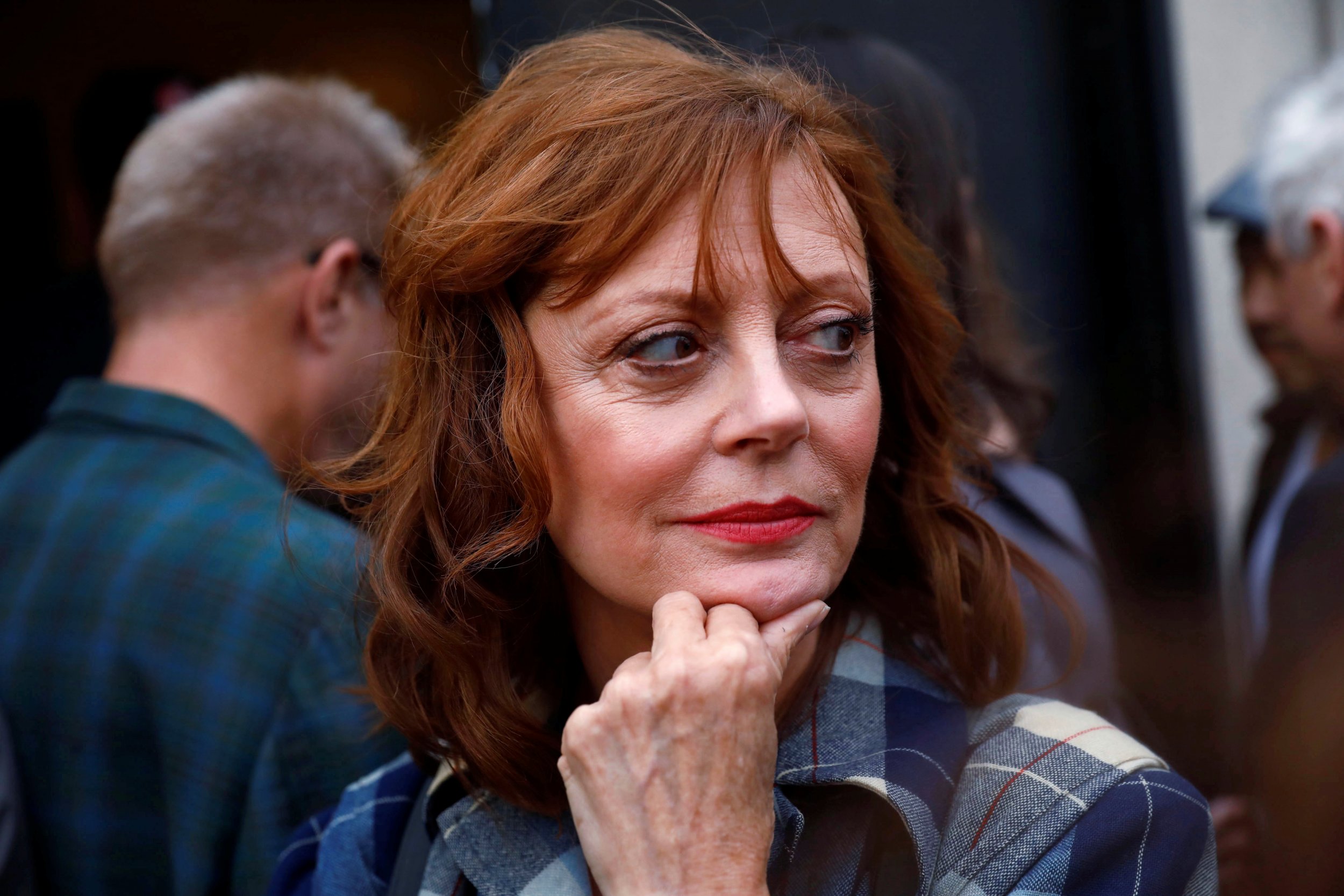 Between 2.30 a.m. ET, when Donald Trump won the U.S. presidential election, and 11.00 a.m. ET (the time of writing), Susan Sarandon had not tweeted.
Her silence is uncharacteristic. In the days and hours leading up to Trump's surprise victory, Sarandon was vocal about her support for the Green Party presidential candidate Jill Stein. In an interview Sarandon gave to the BBC last week, she urged people to consider supporting third-party candidates. Dismissing both Donald Trump and Hillary Clinton, Sarandon said: "It's clear a third party is necessary and viable at this time."
Search the actor's name on Twitter and you can see how popular that opinion is. Across the U.S., social media users are expressing their fury at Sarandon, and those who voted for third-party candidates such as Stein and the Libertarian nominee Gary Johnson. The sentiment from these angry tweeters is clear: If people hadn't wasted their votes on no-hopers, Clinton could have won.
Johnson, the candidate known to many as the man who didn't know what Aleppo was, scored 3 percent of the overall popular vote, with around four million people voting for him. Stein took 1 percent, or close to 1.2 million votes. For both candidates, this was a dramatic increase from the 2012 election where Johnson took 0.99 percent of the vote and Stein 0.36 percent.
Part of the reason for this was the sheer unpopularity of Trump and Clinton among voters. In an ABC News/Washington Post poll taken on November 7, 60 percent of surveyed voters said that they perceived Trump unfavorably, while 56 percent said they felt that way about Clinton. Some of these people may have voted for Johnson or Stein the next day.
Supporters of third-party candidates argue that there needs to be more choice in the U.S. presidential election, beyond the usual Republican and Democratic nominees. Proponents of both Johnson and Stein voted for them hoping to push them above the critical 5 percent threshold—the percentage of the popular vote required for the candidate's party to gain official recognition, and qualify for federal campaign funding.
But Clinton fans say this election was far too important for people to risk casting a third-party vote. In swing states across the country, the gap between Trump and Clinton was often less than the total number of votes cast for third-party options.
In Florida, the U.S.'s joint third-largest state in terms of electoral college votes (it has 29), and the country's largest swing state, the gap between the Republican and the Democratic nominee was 128,863 votes. Johnson alone took 204,854 votes. (Stein secured 63,664).
In the swing states of Colorado, Michigan, Nevada, New Hampshire, Pennsylvania and Wisconsin, the votes cast for Johnson similarly exceeded the gap between Trump and Clinton.
It is far from certain, of course, that these voters would have cast their ballots for Clinton, should they have had to choose between only her and Trump. A Quinnipiac University poll from September, however, found that when voters were given the choice between Trump or Clinton, the Democratic nominee had a five percent lead over the Republican—securing 48 percent of the vote to his 43 percent. When Johnson and Stein were added to the mix, Clinton's lead dropped to two percentage points ahead of Trump.
On November 1, the Libertarian vice-presidential nominee, Bill Weld, appeared to endorse Clinton, suggesting that he might have been aware of how Johnson's candidacy could affect hers. "I'm here vouching for Mrs. Clinton and I think it's high time somebody did," Weld told MSNBC. "I see a big difference between the Republican candidate and the Democratic candidate. And I've been at some pains to say that I fear for the country if Mr. Trump should be elected."
Despite Weld's admission, it appears that people did not choose to heed him. Exit polls from Colorado, Florida, Michigan, Nevada and Wisconsin showed that when voters were divided by age, the biggest percentage of Johnson and Stein voters (as a combined total) came from the 18 to 29-year-old age bracket.It is possible that many of these people would have been supporters of Bernie Sanders, who vied with Clinton for the Democratic presidential nomination and performed well among young voters.
It is impossible to know how many of these third-party voters now regret their decision. As Sarandon continues to maintain her silence, the bile aimed at her on Twitter continues to mount. Though Johnson and Stein might be celebrating, some of their supporters may be mourning.