Susanna Daniel reflects on Madison, Wisconsin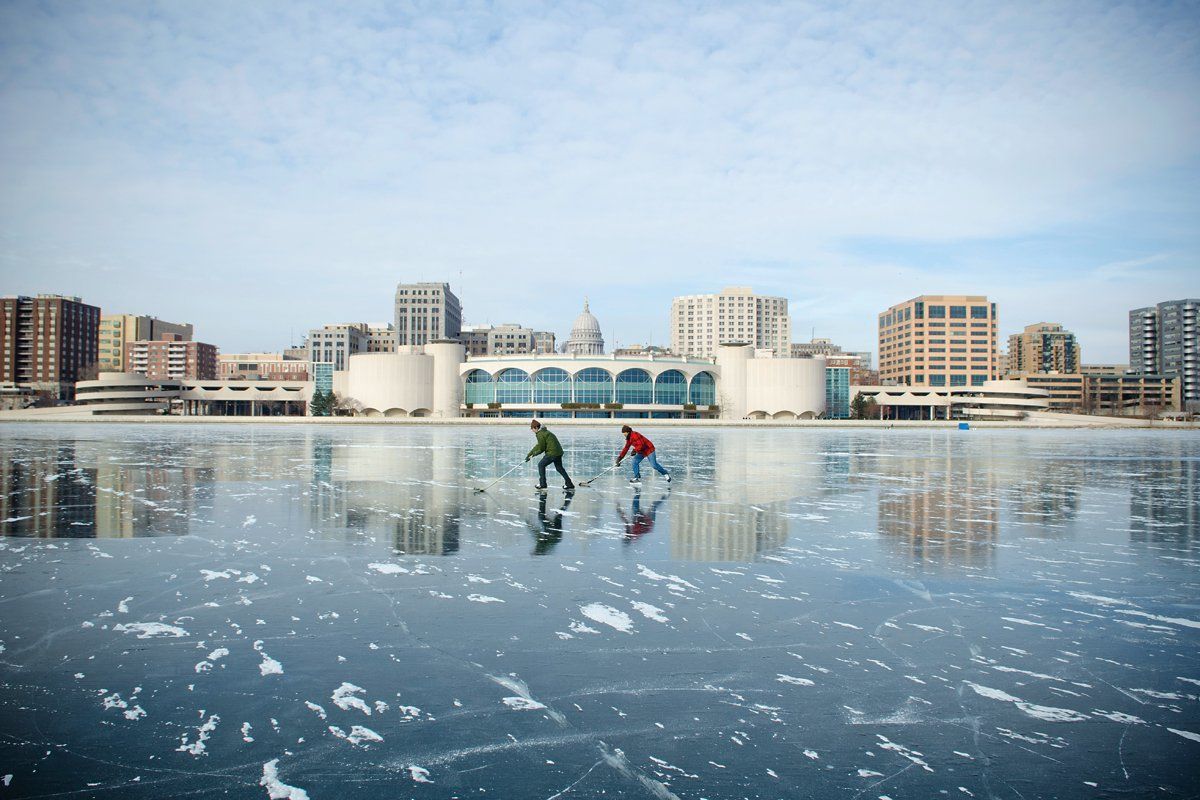 I came to Madison, Wis., for the first time in 2001, intending to stay a year but privately hoping to find a home of the heart, since otherwise I had no particular place to go. I'd lived most of my life in Miami and New York City, and couldn't envision a future in either place. I was in my late 20s, torn between wanting to romp around on unspecified adventures and wanting to build the kind of life—spouse, kids, writing career—that benefits from a home base.
I first visited the city in the passenger seat of a friend's car. My friend was a native New Yorker who had gone to college in Madison, and though she'd moved away she was brimming with the reverence and nostalgia Madison almost universally inspires. She brought us into town via John Nolen Drive, so my first view of the place included the dense low skyline and majestic capital dome rising over Lake Monona.
I was underwhelmed. I'd known that Madison was midsize (its population is about 237,000), and that it was commonly considered a two-horse town (it's the state's capital and home to the University of Wisconsin), not a major metropolis. Still, I expected taller buildings, more pedestrian traffic, and larger bodies of water. I expected the exciting restaurant culture I'd heard about to be more, well, exciting, and the cultural diversity more diverse. I'd heard repeatedly that Madison was the Austin or Berkeley of the Midwest, so I expected weirdness and irreverence, maybe a little grit. In retrospect, I realize I'd been hoping to magically end up in the Austin of Texas or the Berkeley of California. Or maybe Chicago.
I had no experience with a midsize city's compromises and advantages. It seemed to me that Madison had a habit of patting itself on the back for things that larger cities take for granted, like bike paths and ethnic food and funky architecture. It was a problem of perspective. Many people flee more exciting but less livable cities and find peace in Madison's reasonable workweek and short commutes and abundance of low-key activity. And many people come from smaller towns and find freedom in Madison's lefty politics and breadth of possibility.
I stayed in Madison because I fell in love—with a human, not a city. Soon enough my primary concerns were writing novels and raising kids. And then, as if it had been waiting for me to be ready, Madison started to reveal its simple but powerful pleasures: the thriving community of writers and readers, the smorgasbord of shows and classes for kids, the numerous parks and gardens and libraries, the free zoo, and the local farms.
Madison is divided into east and west, and speaking generally, the east side tends to be more hip and freewheeling, and the west tends to be more spacious and snooty. I've experienced the charms of both, but now I live on the west side, across the street from the shoreline of Lake Mendota, the larger of Madison's two main bodies of water. From my living room in summer I can see sailboats and kayaks skimming the water, and in winter I can see skiers and iceboaters lacing the ice. Madisonians are terribly energetic.
Within the slightly overhyped city I encountered when I first arrived, I've discovered my own Madison. Instead of the celebrated and crowded downtown farmer's market, I've come to prefer the quieter satellite markets in my neighborhood, and I've tuned in to the city's revolving calendar of festivals and fairs. I've made peace with the local conspiracy to label food spicy when it isn't at all, and know how to get what I want—actual spicy food—in certain restaurants.
My adopted hometown is lush and sun-dappled and breezy in the summer. Winter wears thin after a couple of months, but it starts out shimmery and white and cozy. The people are respectful of one another and of their city; they attend neighborhood meetings and turn up to vote in massive numbers. There are non-Madisonians who contend illogically that Madison "isn't the Midwest," and there's much to say in response, but usually I just direct the naysayers to a map and leave it at that.
On the whole, the city is bucolic and user friendly, and if my younger self found it stultifying, my older self finds it a great relief. There is plenty of fight in life as it is. I'm not in my 20s anymore, and I see a future here. Not just the future of my family, but my personal future. This is a city where not only can I joyfully raise my kids, but where I can kick up my heels once they've shuttled away on their own adventures.
Susanna Daniel is the author of Stiltsville, co-winner of the 2011 PEN/Bingham award, and Sea Creatures, forthcoming from HarperCollins in 2013.