Is Sushi Safe? Giant Tapeworm Linked to Eating Raw Fish Raises Concern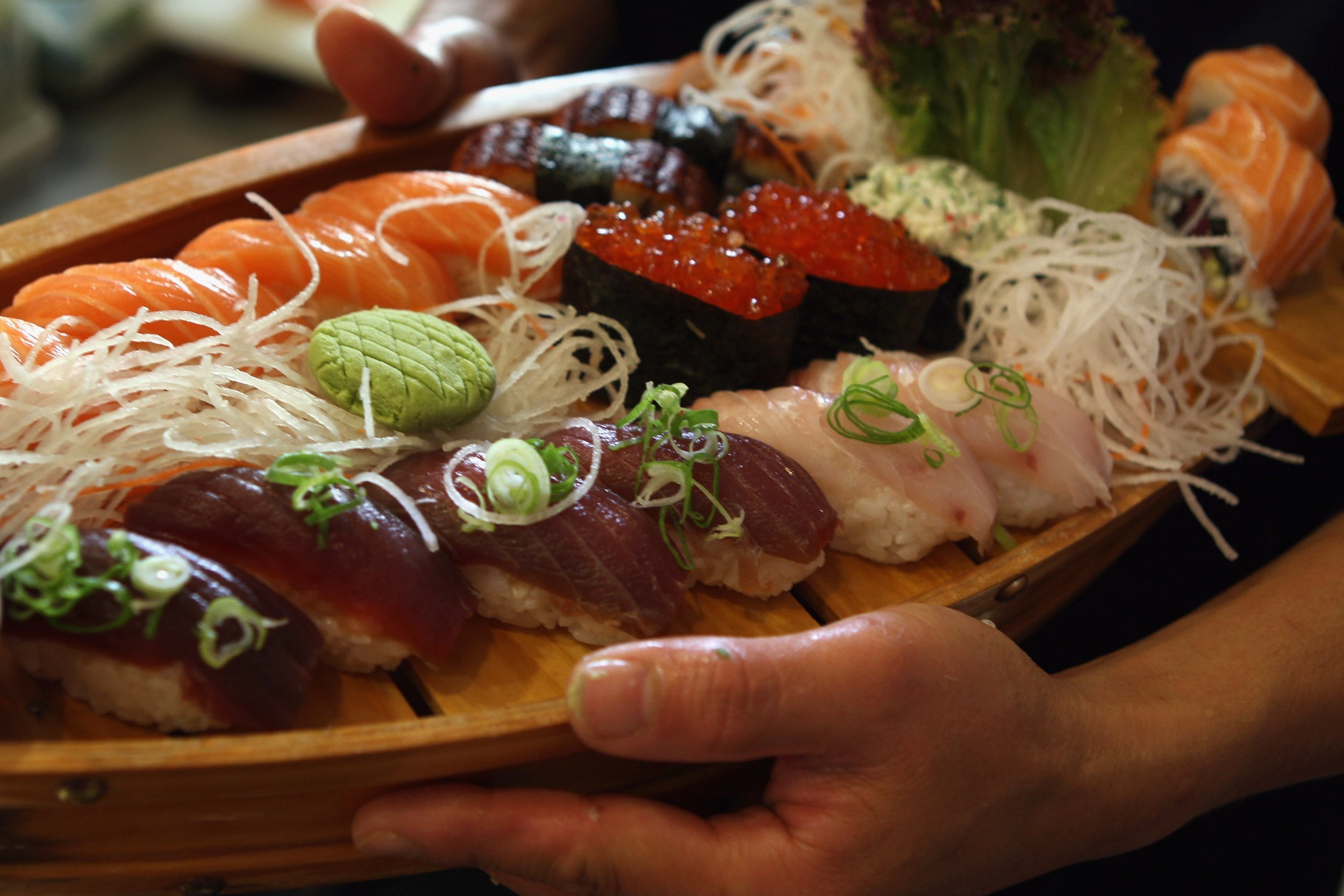 Attention, sushi-lovers: the following may be a bit nauseating even if you're a self-proclaimed sushi aficionado. A California man, who claims he eats sushi every single day, found a five and a half foot tapeworm wiggling out of his rear end. And he blames his sushi addiction for the unpleasant surprise. His doctor also thinks his raw fish obsession could have caused the infestation, ABC30 Fresno reports.
Amid the trending news of his emergency room visit, you may be wondering: could that happen to me, too? Or more broadly, is sushi safe? Good news: If the raw fish was previously frozen, you're mostly in the clear, according to the Food and Drug Administration (FDA). While freezing doesn't kill all harmful microorganisms, the FDA recommends freezing and storing the fish at an ambient temperature of -4°F or below for 7 days (total time) although each U.S. state issues its own laws regarding sushi preparation.
If the fish wasn't frozen, there's a chance that it could be infected with parasites. One type of parasitic illness, called anisakiasis, is on the rise, according a 2017 report published in BMJ Case Reports.
"It is caused by the consumption of contaminated raw or undercooked fish or seafood," the study authors wrote in their report. "Most of the cases were described in Japan due to food habits; however, it has been increasingly recognized in Western countries."
By "food habits" they're referring to Japanese people's preference for eating sushi that hasn't been frozen to avoid affecting the flavor. But, people might not be able to tell the difference between frozen and fresh, according to one study that involved 40 participants who taste-tested various samples of frozen and unfrozen mackerel and squid sushi. Their results revealed that participants weren't able to distinguish between sushi using thawed ingredients and sushi with fresh fish.
Related: No More Salmon Sushi If Parasitic Sea Lice Have Their Way
"These findings may encourage the practice of freezing fish before using it in sushi, helping to decrease the incidence of anisakiasis," the authors wrote, further recommending that Japan adopt country-wide regulations requiring fish to be frozen before consumption.
"The safest route is to cook your seafood," the FDA advises.