'Sushi Striker: The Way of Sushido' Secret Levels: How to Get Rare Sushi Sprites
Players will journey through different lands in Sushi Striker: The Way of Sushido to take down the Empire. Secret areas hidden within each level can grant access to rare and power Sushi Sprites.
Sushi Sprites are important to battles in Sushi Striker and the rare ones can really deliver significant extra firepower. Here's how to unlock the secret areas and a list of the rare Sushi Sprites.
HOW TO UNLOCK SECRET AREAS
The first thing players need to do is clear the entire area by defeating every opponent and the boss. This is simple, especially when you're going through the story mode.
After clearing an area, players will need to earn at least 40 stars in that area. Every level has three stars, obtainable by completing certain win conditions. The first area is rather easy to achieve, but the others may take time or for the player to return after leveling up themselves and their Sushi Sprites.
Winning 40 stars will unlock an area and special cutscene. Each area has a different number of levels, but they have at least four extra stages to complete. These extra stages are tough, so be prepared.
LIST OF RARE SUSHI SPRITES
Players who complete the secret stages will gain access to a rare Sushi Sprite. However, some Sushi Sprites won't immediately pledge with the player unless they are at a certain Striker Rank. Striker Ranks can be elevated by fulfilling certain conditions through the story, like eating specific foods or gaining a certain number of S grades in battle.
Here's a list of the rare Sushi Sprites and the conditions needed to pledge with them.
Note: This list is still being updated.
Republic - Sun-O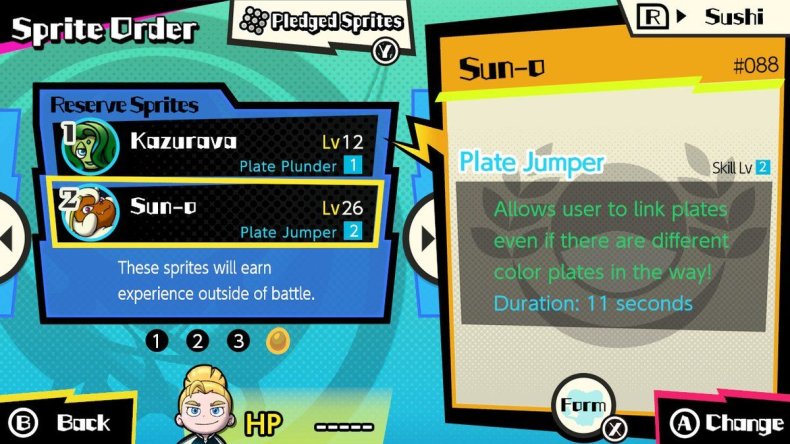 Volcano - Mouzo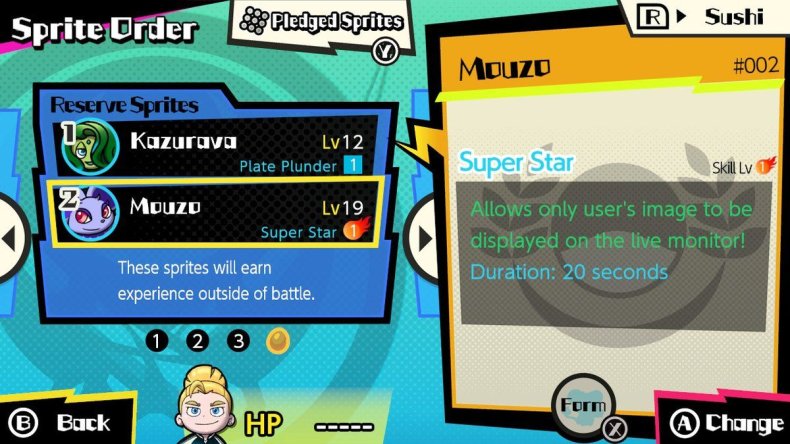 Seashore - Kazurava
Need to be Striker Rank 4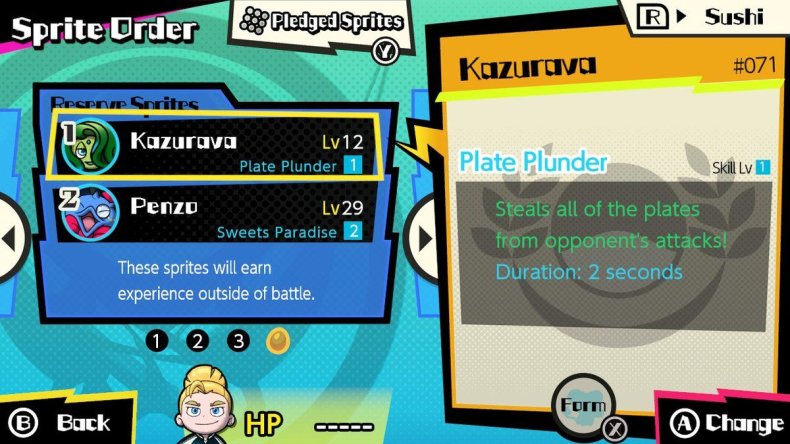 Western Empire - Popokan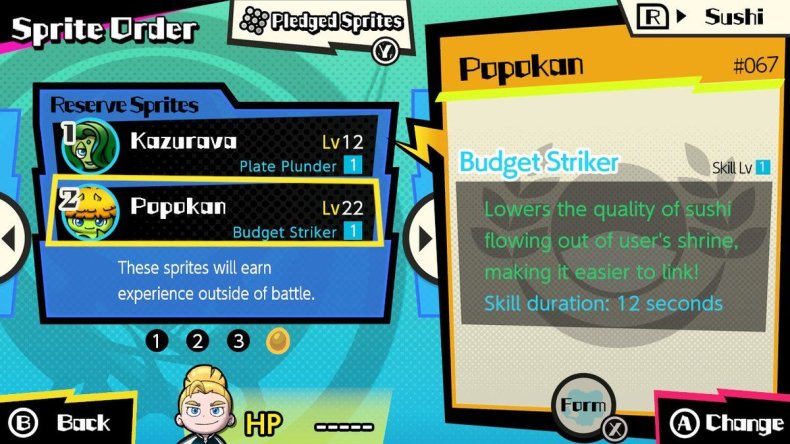 Have you unlocked these rare Sushi Sprites yet? Let us know in the comments section below.