Suspect Charged With Killing and Eating Neighbor to 'Cure His Brain'
An Idaho man was charged with cannibalism and first-degree murder in connection to the gruesome murder of his 70-year-old neighbor in September.
On December 15, Bonner County Prosecutor Louis Marshall filed an amended criminal complaint against the suspect, 39-year-old James David Russell, to have him charged with cannibalism in addition to the murder of David Flaget.
Under Idaho state legislature, "any person who wilfully ingests the flesh or blood of a human being is guilty of cannibalism."
Individuals found guilty of cannibalism in Idaho can face up to 14 years in prison.
Upon searching Russell's residence, police found pieces of Flaget's body, a bloodied glass bowl and knife, and a blood-stained microwave.
The suspected remains were sent off for an autopsy where it was discovered that pieces of the remains were heated, Shoshone News-Press reported. However, some of Flaget's remains have still not been found.
"When dealing with death and carnage it's a shock to our conscience," Bonner County Detective Phillip Stella told the Shoshone News-Press. "As far as I know this is the first cannibalism charge in Idaho."
According to a press release, Bonner County Sheriff's Deputies responded to a call of a suspicious death at Russell's residence in September. At the scene, police found the 70-year-old victim, David Flaget, "unresponsive inside a vehicle" outside the residence.
Flaget's wrists were bound with duct tape and it is believed he was restrained before he was murdered, Shoshone News-Press reported.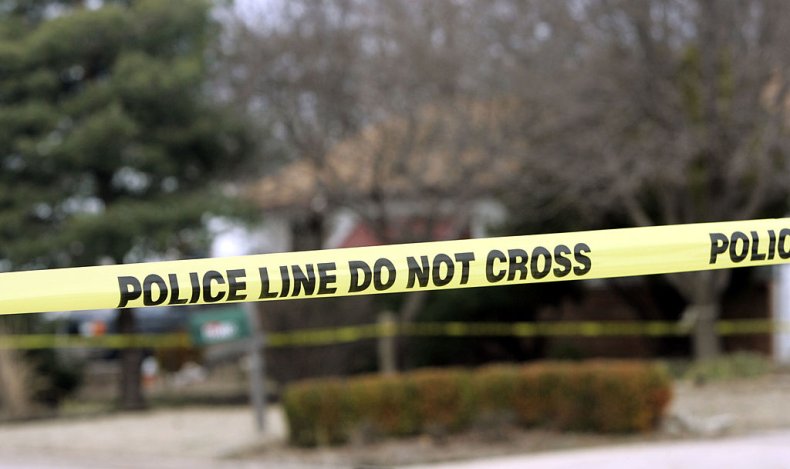 Police said there was an "indication" that Russell was involved and he was arrested and charged with first-degree murder as the police began an investigation.
Several local news outlets have reported that there was a brief standoff between Russell and the police before he was eventually detained. Russell was not drug tested after being detained.
Russell allegedly told police that he believed he could "cure his brain" by "cutting off portions of flesh" and consuming them.
"There's a lot of facets we will certainly never know," Stella said. "It wasn't the bloodiest crime scene, but it's more of the psychological, 'what the heck is going on here?' and 'why am I picking up pieces?' It's a walk down the dark path that we don't see very often."
In late October, court proceedings were paused after First District Magistrate Judge Tara Harden declared Russell unfit to stand trial. Russell was ordered to undergo a competency evaluation. The results of the evaluation have not been made public.
Russell is scheduled to appear in court for a review hearing on December 28.
Newsweek reached out to the Bonner County Sheriff's Office for comment.