Suspect in Chicago Cop Ella French's Death Was Out from Jail for April Hit-and-Run
Shooting suspect Emote Morgan was out of jail after a hit-and-run incident that took place in April when he allegedly shot Chicago Police Officer Ella French.
In April, Morgan, 21, was driving a Dodge Caravan erratically in a loop crosswalk in Chicago, Illinois. Morgan ended up crashing the van into another man's vehicle which ejected the man from the vehicle through his windshield and into a stop sign. Morgan kept going until he hit a parked car not too far from the location of the crash.
Morgan ended up being apprehended by a local police officer and arrested on the scene. He was charged with driving without a license, operating an uninsured vehicle, and leaving the scene of an accident, according to police.
He was released from custody on a personal recognizance bond.
At the time of the accident, Morgan was already on probation for a robbery charge from 2019. He was scheduled to be seen by a local judge regarding the hit-and-run on August 10, which is three days after Chicago Police Officer Ella French was killed.
On May 18, a petition was filed by the Cook County Adult Probation Department stating that Morgan violated his probation in the robbery case with the new arrest in the hit-and-run.
Morgan had previously appeared before a judge in reference to the hit-and-run on May 7 and July 22.
Diane, an internist at Northwestern Hospital spoke to the Chicago Sun-Times about the victim's condition while she sat with him after the accident and Morgan's disposition on that day.
"He was in bad shape, I mean that was just terrible head trauma," she said regarding the victim. "I was telling him not to move because if there was any kind of spinal cord damage, I didn't want him to make it worse."
The victim was taken to Northwestern Memorial Hospital and was in stable condition.
Diane stated that as Morgan was driving, she felt as if he was "going to kill someone," and that she'd never "seen anyone drive so recklessly in my life."
Diane also spoke about Morgan being free, despite him allegedly killing French.
"It's pretty incredible that they let him go," said the doctor who only wanted to be identified by her first name for fear of retribution. "That might have been able to have been prevented if he wasn't let back out. I was in utter disbelief and felt sadness for her family."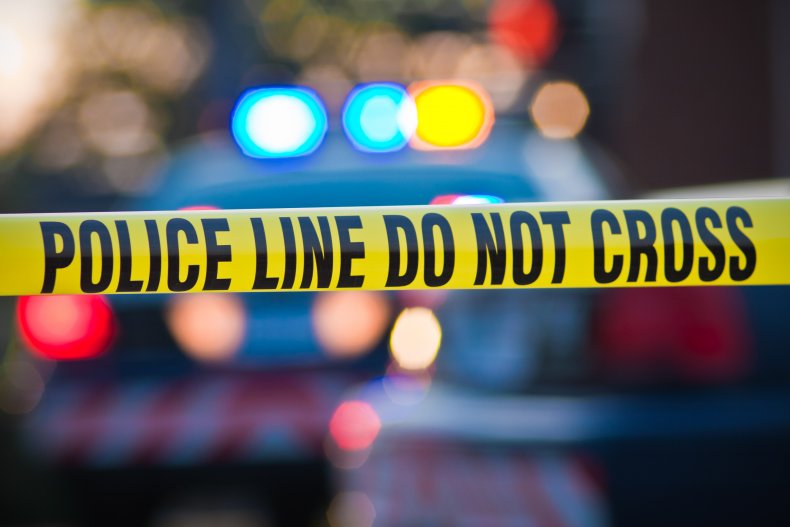 On August 7, French and her partner pulled over Emonte, and his brother Eric Morgan's car in West Englewood, Chicago due to expired license plates. There was also an open container of alcohol in the vehicle, according to State Attorney James Murphy.
Emonte Morgan and French got into an altercation that extended from the trunk to the inside of the car. Morgan allegedly shot and killed French, then shot her partner twice in the head and once in his right shoulder.
Morgan was shot twice in the abdomen and left arm by a third officer on the scene and was transported to Christ Medical Center. French's partner is currently in critical condition at the University of Chicago Medical Center.
Emonte Morgan is charged with first-degree murder of a peace officer, two counts of attempted first-degree murder of a peace officer, aggravated unlawful use of a weapon and unlawful use of a weapon by a felon.
Eric Morgan, 22, is charged with aggravated unlawful use of a weapon, unlawful use of a weapon by a felon and obstruction of justice for his role in the alleged crime.
Jamal Danzy, 29, has also been charged by the U.S. Attorney's Office with federal firearm violations. He allegedly bought the weapon that was used and gave it to Eric Morgan, even though he knew Morgan was a convicted felon.
The Morgan brothers are currently being held without bail.
French's brother, Andrew French, told the Chicago Sun-Times his sister "always wanted to make a difference."
"I was never surprised when she said she was going to be a sheriff and then a cop. It just made sense," he stated.
French had been with the Chicago Police Department since April 2018, while her colleague had six years with the department, according to Police Superintendent David Brown.