The attacks on two shisha bars in Germany were carried out by a suspected far-right extremist, authorities said.
At least nine people were killed in the shootings in the city of Hanau on Wednesday, police said.
Germany's Chancellor Angela Merkel said on Thursday that although the circumstances of the attack needed to be fully investigated, there were multiple clues that racism and far-right views had motivated the gunman.
"There is much to indicate that the perpetrator acted on right-wing extremist, racist motives, out of hatred towards people of other origins, religion or appearance," Merkel told reporters in Berlin on Thursday, Reuters reported.
"Racism is poison, hatred is poison, and this poison exists in society and is to blame for too many crimes."
The suspect was identified by the Bild newspaper as Tobias R., a German citizen with a firearms license. He was found dead at his home early on Thursday near the body of his 72-year-old mother.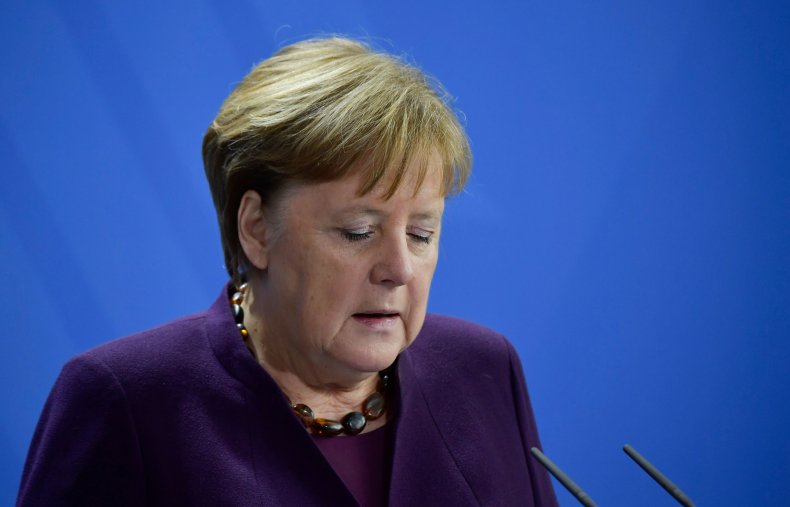 Both the suspect and his mother had gunshot wounds and the weapon was found on the suspect, Peter Beuth, the interior minister for the state of Hesse, said, according to the Associated Press.
Beuth said the federal prosecutors have taken over the investigation and that the attack is being treated as a case of domestic terrorism.
He added that a website that is believed to belong to the suspect is being looked at. "Initial analysis of the web page of the suspect indicate a xenophobic motivation," he said.
But he said it didn't appear that the suspect was known to police or Germany's domestic intelligence agency.
The suspect first opened fire at the Midnight shisha bar in central Hanau at around 10 p.m. local time. The BBC reported that he then headed to the Kesselstadt neighborhood and opened fire at the Arena Bar & Cafe.
Witnesses and surveillance footage of the suspect led police to his home, near the scene of the second shooting.
Some for the victims killed in the attack were Turkish, according to the country's presidential spokesman Ibrahim Kalim. He called for German authorities to carry out a full investigation of the attack in a tweet, adding: "Racism is a collective cancer."
Shisha bars, which are also known as hookah lounges, are establishments where patrons can go to smoke flavored tobacco from water pipes. The practise has origins in Middle Eastern culture, but has spread all over the world, including to the U.S.