The man arrested in connection with the killing of UCLA student Brianna Kupfer has a long criminal history that spanned across the country, investigators said.
Shawn Laval Smith, 31, who was arrested Wednesday and charged with allegedly stabbing the 24-year-old Kupfer to death last week in Los Angeles, had been previously arrested for multiple assaults, the Los Angeles Times reported.
Smith's most recent arrest was in Covina, California on misdemeanor charges in October 2020, however, the Los Angeles County district attorney's office refused to issue charges.
Smith was also arrested in South Carolina in November 2019 on suspicion of firing a weapon inside an occupied vehicle. He was released on a $50,000 bond, according to the Los Angeles Times, which also reported Smith was released on a $50,000 bond in that case and that a motion to revoke that bond was filed on January 20.
He was also arrested in Charleston County, South Carolina on charges of assaulting a police officer in 2016. He pleaded guilty to those charges and was sentenced to time served.
Smith also had a criminal history in North Carolina where he was marked for extradition for allegedly using a deadly weapon in an assault. Also, in 2016 in Charlotte, North Carolina, Smith was allegedly connected to a series of bike thefts, according to police.
According to police reports, Kupfer was working in a luxury furniture store, Croft House, in Hancock Park in Los Angeles when Smith allegedly entered the shop and fatally stabbed her. Los Angeles Police Department Lieutenant John Radtke said that she sent a text to a friend saying that someone inside the store gave her a "bad vibe."
Around 15 minutes after sending that text, Kupfer's body was discovered by a customer who entered the store and later called in the police.
According to recent video footage, Smith was allegedly seen walking behind the building in an alley shortly after the killing. He was reportedly dressed in black pants and a black sweatshirt with an N95 face mask and carrying a black backpack.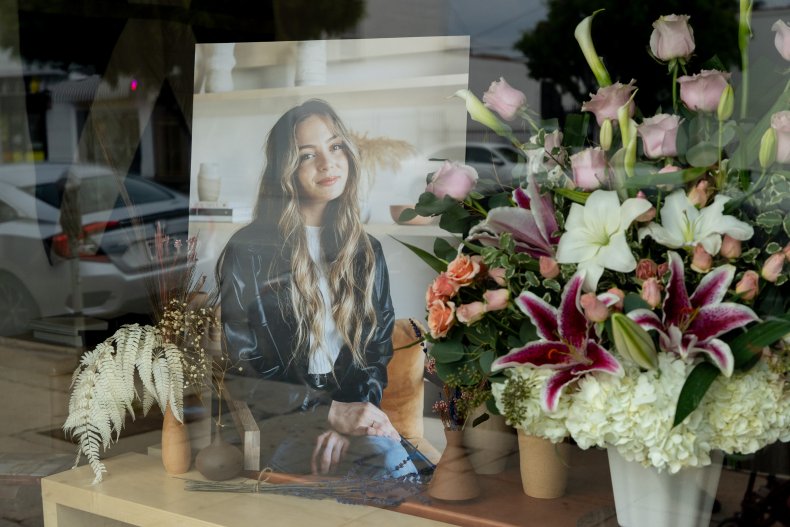 The LAPD released another video allegedly showing Smith walking into a 7-Eleven store to buy a vape pen around 30 minutes after allegedly killing Kupfer.
The LAPD confirmed on Wednesday that Smith was taken into custody in Pasadena in the area of Fair Oaks and Colorado Boulevard.
"We would like to thank the public, the media and our partners at Pasadena PD for their support in apprehending the suspect," the department said in a tweet.
In an LAPD press release, investigators concluded that the UCLA student and Smith didn't previously know each other.
Kupfer graduated from the University of Miami in 2019 and studied abroad at the University of Sydney in 2018, according to her LinkedIn profile. She had been pursuing her next degree at UCLA while working as a design consultant at Croft House.
Newsweek contacted the LAPD for further information and comments but did not hear back in time for publication.