Suspect in Murder of Couple Is Brother of Man Who Stabbed Officer Near Pentagon: Police
Matthew Lanz, a 22-year-old who allegedly shot and killed a Georgia couple and stabbed a police officer last week, is the brother of a man accused of fatally stabbing an officer at a bus stop near the Pentagon in August, according to police.
The Sandy Springs Police Department in Georgia said that Matthew Lanz is the younger brother of 27-year-old Austin William Lanz, who was identified as the suspect in a deadly attack against a Pentagon officer on August 3.
During that incident, Austin Lanz exited a bus at the Pentagon Transit Center and allegedly stabbed police officer George Gonzalez before he turned a gun on himself and died at the scene.
Just four months later, Matthew Lanz is now being charged in connection with the shooting of firefighter Justin Thompson Hicks and his wife, Amber Hicks, in Cobb County, Georgia. Police found the couple dead inside their home on Thursday, while their two-year-old child remained unharmed.
In a separate incident, Matthew Lanz was accused of stabbing a Sandy Springs police officer during an attempted break-in the next day. The 22-year-old reportedly attacked an officer who was responding to the scene on Friday, stabbing him multiple times in the back and neck, Fox 5 Atlanta reported. The officer was taken to a nearby hospital and has since been released.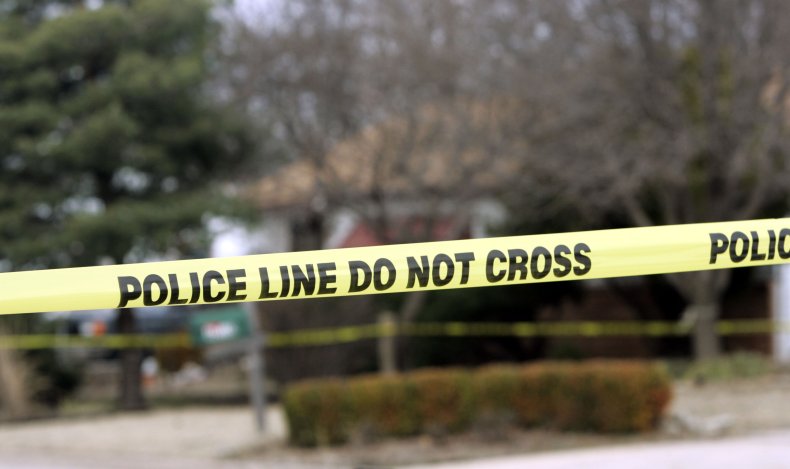 "We are extremely grateful our police officers were at the right place at the right time to confront this extremely dangerous and armed individual. The quick response by our officers potentially saved the lives of the homeowners, as we now know this suspect had murdered two homeowners previously in a similar burglary in Cobb County," Sandy Springs Police Chief Ken DeSimone said in a statement.
Matthew Lanz is now facing two counts of felony murder, two counts of aggravated assault, home invasion, and possession of a firearm during the commission of a felony, the Atlanta Journal-Constitution reported. He is being held at the Fulton County Jail pending trial.
Neighbors reported to multiple news outlets that Austin Lanz had a troubled past, and previously attempted to harass, stalk, and break into homes throughout the area. Police records have shown that both Matthew Lanz and Austin Lanz lived at the same Georgia address, though it is unclear when or for how long the two brothers shared a home, according to the Journal-Constitution.
That home is located around the corner from where the Hicks were killed last week and shares a backyard fence with the couple. Police have not yet identified the extent of the relationship that Matthew Lanz may have had with the couple, or what the motive was behind the attack.
A GoFundMe page that was set up to raise money for the Hicks last week describes the slain couple as "literal angels on Earth who have been taken too soon."
"On November 18th, we woke up to a nightmare. Our Amber & Justin have been taken from us in such a senseless act. We can't understand it, and we are still as a family, and as a community processing it. Two literal angels on Earth have been taken too soon. They had their whole life ahead of them, and they leave behind a precious little boy," the fundraiser reads.