A man out on parole from prison has pleaded guilty to shooting prominent Los Angeles area philanthropist Jacqueline Avant, the wife of music legend Clarence Avant, after breaking into her home.
Aariel Maynor, 30, on Thursday entered an open plea to multiple charges connected to the fatal shooting of 81-year-old Avant at her Beverly Hills home on December 1. An open plea means the court will determine Maynor's sentence without agreement from the prosecutor.
Local prosecutors said Maynor was attempting to rob Avant's house, revealing a motive for Avant's death, which has unleashed an outpouring of grief.
Los Angeles County District Attorney George Gascón announced Maynor's plea for one count each of first-degree murder, attempted murder, and possession of a firearm by a felon as well as two counts of first-degree residential burglary with a person present.
"This crime continues to shock the conscience. Mrs. Avant's death was a tragic loss felt by our entire community," Gascón said in a statement. "In this case, the defendant is facing 170 years to life in prison and is ineligible for elderly parole. Our Bureau of Victim Services will continue to be in contact with the family and their representatives to offer trauma-informed services."
Maynor also allegedly shot at a security guard who was not injured during the incident, and later admitted to using "an assault long barrel pistol" during the crimes, according to the district attorney. Following the incident, Maynor is reported to have accidentally shot himself in the foot while trying to break into another home. Police found Maynor with an AR-15 rifle when they arrested him the next day.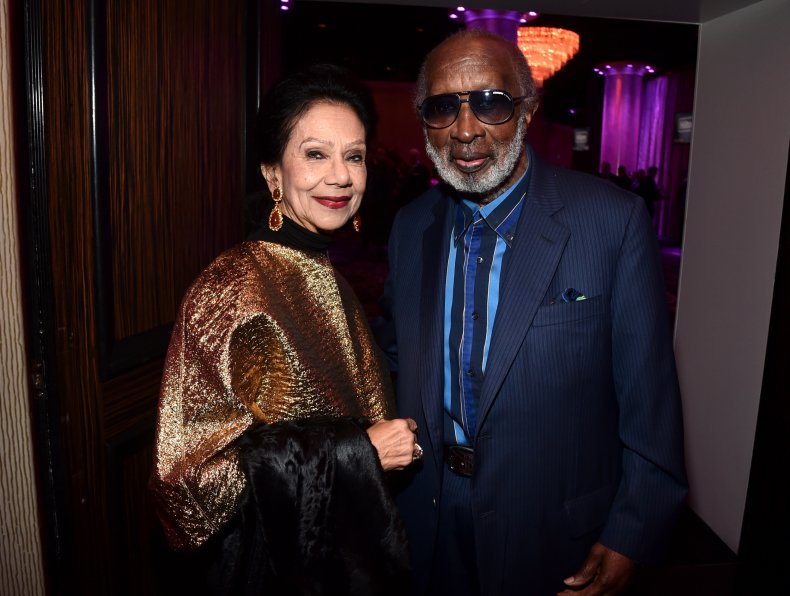 Avant was known for her involvement in local organizations working in low-income neighborhoods, such as Watts and South Los Angeles. She held leadership positions in multiple Los Angeles charitable organizations, including serving on the board of directors of the International Student Center at the University of California, Los Angeles (UCLA).
Her husband, Clarence Avant, 90, is a long-time concert promoter, manager and Grammy-winning music executive. Known as the "Godfather of Black Music," he was inducted into the Rock and Roll Hall of Fame earlier this year. He helped launch the careers of artists Bill Withers, Little Willie John, L.A. Reid, Babyface, Jimmy Jam and Terry Lewis.
Maynor is scheduled to be sentenced on March 30 in Los Angeles County Superior Court, Airport Branch, according to the district attorney's office. He could face up to 170 years to life in prison.
Maynor, who has past convictions for assault and grand theft, had been released from a California prison on parole in September after serving a sentence for a second-degree burglary charge, according to The Los Angeles Times.
He is currently being lodged in the men's central jail in Los Angeles County.
Newsweek has reached out to the Los Angeles District Attorney's Office and Maynor's attorney for comment.