Suspect in New York and Los Angeles Rape, Murder Cases Used Dating Apps to Find Victims, Police Say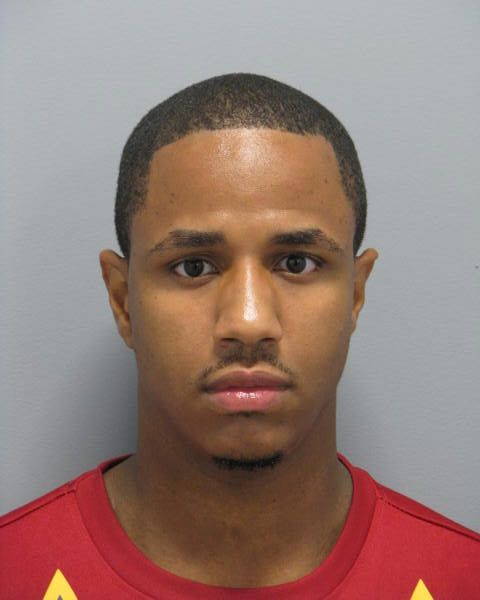 A man arrested in California on charges of sexual assualt and attempted murder, and is a suspect in the murder of a nurse in New York City, is believed to have used dating apps or websites to find his victims, police said.
Danueal Drayton, 27, of New Haven, Connecticut, was arrested in Los Angeles on Tuesday for allegedly sexually assaulting and trying to kill a woman in her North Hollywood apartment after the two went on a date. He is also wanted in connection with the murder of a woman in Queens, New York, according to New York Police Department Chief of Detectives Dermot Shea.
The Connecticut man is also linked to a Brooklyn rape.
During a news conference on Thursday, Shea said that dating websites were the "common denominator" in the murder and rape cases in New York.
"This individual is known by us and it is believed by us that this individual uses dating websites to meet women and then victimize these women," Shea said, according to CNN.
Shea said that Drayton grabbed the attention of the NYPD while detectives investigated the death of Samantha Stewart in Queens. The 29-year-old's brother found her body on July 17. The murder suspect was later linked to a separate rape case in Brooklyn several weeks earlier.
Drayton was then "tracked across the country," Shea said. When Drayton was found in California, they also discovered a new alleged victim. Drayton allegedly strangled and assaulted a 28-year-old woman in late July after a date.
The suspect has had previous encounters with law enforcement. He was arrested in June for allegedly choking his ex-girlfriend in Nassau County, New York. Drayton was charged with aggravated harassment and strangulation in the second degree but was released without bail on July 5, CNN reported.
In January, Drayton was arrested in Connecticut and charged with second-degree harassment, according to the Hartford Courant. After pleading guilty in March, he was given a suspended prison sentence and a year of probation.
He was previously sentenced to five years after he was found guilty of unlawful restraint, interfering with an officer and violating a protective order in 2015, according to News 8 wtnh.com. Drayton's sentence was suspended after he served two years and 29 months' probation, the Hartford Courant reported.
On Friday, Drayton was arraigned on one count each of attempted murder, forcible rape, false imprisonment by violence and sexual penetration by a foreign object, the Los Angeles County District Attorney's Office announced. Jail records show Drayton is being held at Twin Towers Correctional Facility on $1,250,000 bail.
Drayton faces a maximum sentence of 23 years to life in state prison if convicted in the Los Angeles case. He is due back in court on Monday, jail records reveal.
Shea said Thursday that Drayton would eventually face extradition to New York. Jail records show a hold has been placed on Drayton by the NYPD.
Authorities have asked that anyone with information on Drayton or other possible victims call NYPD's Crime Stoppers at 800-577-TIPS or 1-888-57-PISTA (74782) for Spanish. Anyone with information can also submit tips on www.nypdcrimestoppers.com or text to 274637(CRIMES) then enter TIP577.
SaveSave