The man who fled London's Speakers' Corner Sunday after stabbing a Christian woman multiple times is still at large.
London Metropolitan Police referred Newsweek to a statement released Monday that said no arrest had been made in the case and the department's counterterrorism command is now leading the investigation.
Hatun Tash, 39, a frequent Christian proselytizer seen at the Hyde Park location, was attacked and stabbed several times by a man dressed in black with a hood and face mask aiming his stabs at her throat and body. Tash, who suffered wounds to her face and hands, is still recovering.
According to London's Christian Legal Centre—the organization representing Tash—their client, a former Muslim from Turkey, is known for preaching at the spot that's considered a traditional site for public speeches and debates since the mid-1800s. When the episode occurred, Tash, who was wearing a Charlie Hebdo T-shirt, had been quietly speaking to another member of the public who was present there. Charlie Hebdo is the French newspaper that suffered a terrorist attack in 2016.
After she was attacked, Tash collapsed with blood streaming down her face. She later stood up, still with a very bloodied face, and proceeded to preach before she was treated at the scene and then transferred to a central London hospital for further treatment for her wounds. The assault was witnessed by a number of people who captured the incident on video.
"Speakers' Corner is the embodiment of freedom, that is unlike any other place in the world," said Andrea Williams, chief executive of the Christian Legal Centre. "What happened to Hatun Tash at Speakers' Corner was harrowing. Sharia law is being implemented there by the back door and Sunday's incident is a serious escalation following a series of concerning episodes."
Williams said the incident is the most serious in what the CLC called "concerning events" involving Tash at the historic place for open-air debate.
The CLC previously filed a pre-action letter on July 5 with the London Metropolitan Police seeking damages on Tash's behalf for assault, false arrest, false imprisonment and harassment as a result of repeated failures to protect her. The CLC is the legal services end of the not-for-profit advocacy group Christian Concern.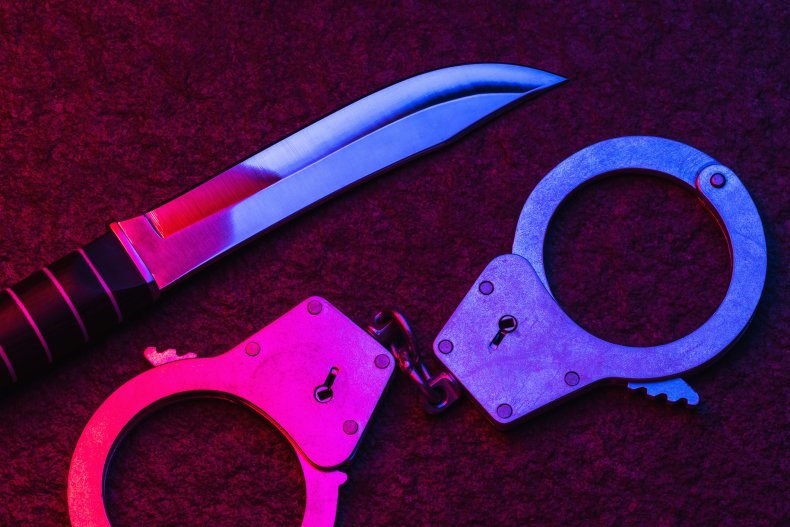 In December, Tash was arrested for "breaching coronavirus regulations" after she approached the police and inquired as to why they were interfering with the lawful exercise of free speech of another speaker there. In May of this year, she was arrested for what police described as a "breach of the peace" after Tash, who is a member of DCCI (Defend Christ Critique Islam) Ministries, was physically assaulted. At the time, she was sharing a cartoon of Muhammad when a discussion became heated, followed by the aggressive behavior of a group towards her.
The letter seeks damages on Tash's behalf for assault, false arrest, false imprisonment and harassment as a result of repeated failures to protect her.
The Free Speech Union (of which Tash is a member of) also wrote the Metropolitan Police over concerns of her treatment.
London's Metro Police Media and Communications Manager Chris Humphreys told Newsweek the police force had nothing to add to their previous statement.
But Tash told the CLC that police could have prevented the incident from ever happening.
"Police inaction has led to what happened to me yesterday," Tash said, noting that from video of the incident it is clear the intention of her attacker was to kill her. "In the past, they have seen it as easier to remove me than to deal with people intimidating and threatening me. My attacker was not even afraid of the police as he did it right in front of them. It is a heartbreaking that we live in a society where police do not want to arrest a Muslim for fear of being called 'Islamophobic'."
Speakers' Corner is located on the northeast edge of Hyde Park, near Marble Arch and Oxford Street. It was in 1872 that an act of parliament set aside this section for public speaking. Historic figures such as Karl Marx, Vladimir Lenin and George Orwell were known to use the area to demonstrate free speech. To this day, it's not uncommon on a Sunday morning to find crowds gathering there to listen to enthusiasts expounding on their views.
"Our freedom is hanging by a thread," said Williams. "If Hatun is silenced by violence at Speakers' Corner, then we are all silenced."